What Does A 'Second Wave' Of COVID-19 Mean For Investors?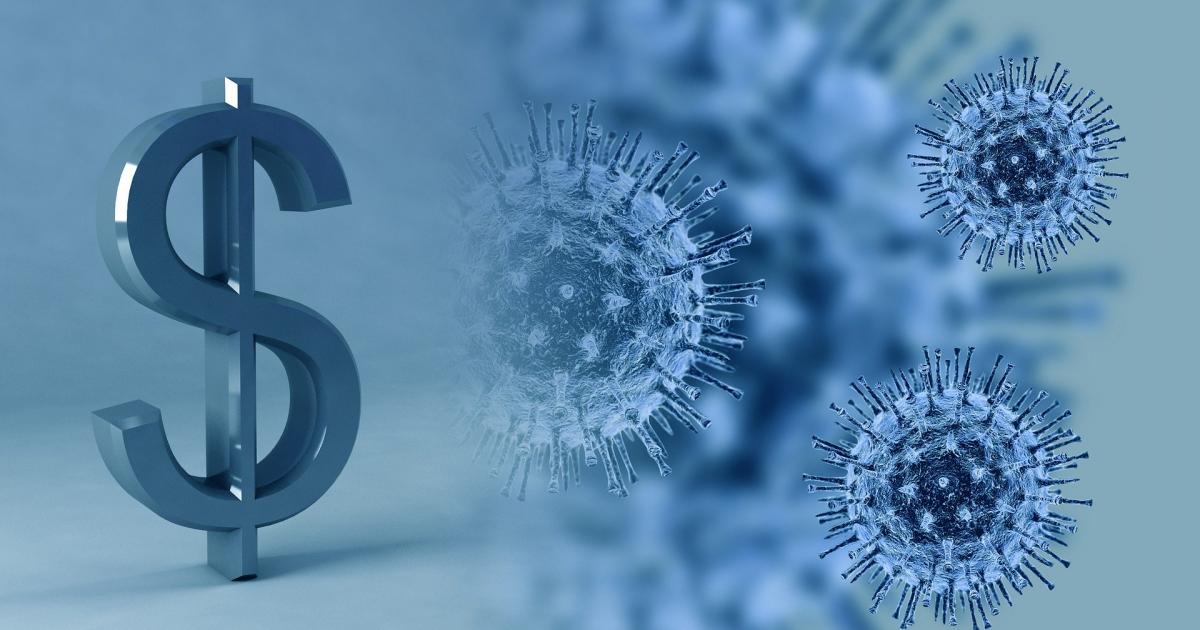 The stock market recovery made more progress on Friday, but the latest COVID-19 data is increasingly raising concerns that a second wave (or just another crest of the first wave) of infections could be imminent as the U.S. economy opens back up. If those concerns ultimately result in another economic lockdown, some of the best-performing stocks since the March bottom could once again take the biggest hits.
On Thursday, the U.S. reported 27,700 new coronavirus cases, and the seven-day average for new cases is up 15% compared to a week ago. Cases in 27 different states are up at least 5% week-over-week, according to Johns Hopkins University.
If the U.S. economic reopening gets derailed or a second wave of COVID-19 slams the nation, it's likely many of the same stocks that underperformed during the initial downturn will also be hit by a second wave of selling.
Benzinga is covering every angle of how the coronavirus affects the financial world. For daily updates, sign up for our coronavirus newsletter.
Strongest And Weakest COVID-19 Stocks
By far the hardest-hit sector of the market from the February peak to the March bottom was the energy sector. From Feb. 19 to March 23, the Energy Select Sector SPDR (NYSE:XLE) dropped 57%, the SPDR S&P Oil & Gas Explore & Prod. (NYSE:XOP) dropped 60.5% and the VANECK VECTORS /OIL SVCS ETF NEW (NYSE:OIH) declined 70%.
While the selling was broad-based during that time, some market sectors held up relatively well, especially compared to energy stocks. The VanEck Vectors Gold Miners ETF (NYSE:GDX) was down just 26.2%, the Consumer Staples Select Sect. SPDR (NYSE:XLP) was down 24.5% and the iShares NASDAQ Biotechnology Index (NASDAQ:IBB) was down 21%.
If a second wave of coronavirus once again results in a steep drop off in oil demand, underperforming stocks like TechnipFMC PLC (NYSE:FTI) and Noble Energy, Inc. (NASDAQ:NBL) could be some of the hardest hit. In addition, cruise stocks like Norwegian Cruise Line Holdings Ltd (NYSE:NCLH) and Carnival Corp (NYSE:CCL) were also among the worst-performing stocks during the initial wave of coronavirus infections.
Finally, retail stocks like Coty Inc (NYSE:COTY) and Nordstrom, Inc. (NYSE:JWN) were crushed during the first round of brick-and-mortar store closings.
Benzinga's Take
The economic and market reaction to a potential second wave of COVID-19 outbreaks will ultimately hinge on two factors.
The severity of the wave will likely be the primary factor, but the willingness (or potential lack thereof) of business leaders, politicians and consumers to shut down the country a second time will also play an important role in the economic impact of a possible second wave of coronavirus.
Do you agree with this take? Email feedback@benzinga.com with your thoughts.
Related Links:
How The COVID-19 Drop Has Potentially Set Up 'Another Long Economic Expansion'
2020 S&P 500 Recovery Rally 'Closely Tracking' 2009 Rebound
© 2020 Benzinga.com. Benzinga does not provide investment advice. All rights reserved.
---