These Were The Most Bought And Sold Stocks In July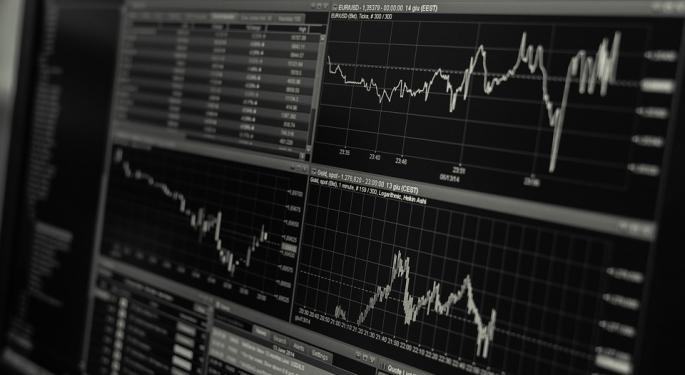 On tempo with the broader growth trends in the major equity market indices, TD Ameritrade Holding Corp.'s (NASDAQ: AMTD) monthly survey of investor activity, the Investor Movement Index (IMX), reached a new high of 7.09 over the month of July.
That makes July the sixth consecutive month in which TD Ameritrade investors were net buyers overall and the fourth month of 2017 in which the IMX reached a new record high.
Dow, S&P And IMX all Push Higher
Over the course of July, the IMX grew by 7.75 percent, while the Nasdaq composite rose by 3.8 percent and both the Dow and S&P tacked on gains of more than 2 percent. This, coupled with a wash of strong earnings beats from over 70 percent of S&P 500 companies and the volatility index tracking below 9.0, meant July was a good month for investor confidence.
Tech Stocks Remain Popular Buy Options
Tech, yet again, took up much of the purchasing attention of TD Ameritrade investors. Despite a surprising miss of more than 70 percent on its earnings per share in its quarterly revenue filing, Amazon.com, Inc. (NASDAQ: AMZN) remained a net buy over July.
Other Nasdaq components that remained appealing among bullish TDA investors were Microsoft Corporation (NASDAQ: MSFT), Tesla Inc (NASDAQ:TSLA) and Nvidia Corporation (NASDAQ: NVDA). Microsoft and Tesla both beat analyst expectations in their 10-Q filing during the month, while Nvidia is expected to report its numbers on August 10.
Earnings Season Created Sell Signals On These Stocks
Among the stocks that were net sold during July were several companies with mixed reports during the season. General Motors Company (NYSE: GM) and Wells Fargo & Co (NYSE: WFC) both reported decent figures for the quarter. However, GM was hampered by low sales outlook for the next three months while Wells Fargo announced it was refunding 500,000 customer accounts due to improper auto insurance charges.
Another earnings performer that was net sold last month was Nike Inc (NYSE: NKE), which beat on both sales and EPS in its July report and also hit a 52-week high of $59.95. The same could be said for Caterpillar Inc. (NYSE: CAT), which surpassed analyst estimates on its quarterly revenue report and reached a five-year high above $114 in the month but was also net sold in July.
Rounding out the report were Alcoa Corp. (NYSE: AA), Arconic Inc. (NYSE: ARNC) and Twitter Inc. (NYSE: TWTR) return to the IMX yet again as net sold.
Looking forward, the IMX might have room to grow yet in the waning months of 2017. Over the past three years, the IMX has traditionally pushed higher in the midpoint of each year's third quarter. Investors stay tuned.
Related Links:
The Unstoppable Amazon; Robust Cash Flow Will Continue To Drive Investments In New Business Lines
Rant Against Diversity By Google Software Engineer Goes Viral; Company Pushes Back
Posted-In: IMX TD Ameritrade TD Ameritrade Investor Movement IndexNews Markets Trading Ideas Best of Benzinga
View Comments and Join the Discussion!