What The FCC's Net Neutrality Repeal Means For You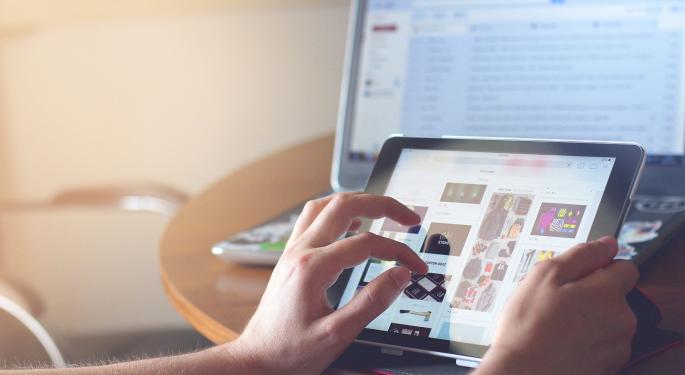 The Federal Communications Commission voted 3-2 Thursday to kill net neutrality rules previously requiring internet service providers to treat online traffic equally.
Telecommunications and cable firms — Verizon Communications Inc. (NYSE: VZ), AT&T Inc. (NYSE: T), Sprint Corp (NYSE: S), T-Mobile US Inc (NASDAQ: TMUS), Comcast Corporation (NASDAQ: CMCSA) and DISH Network Corp (NASDAQ: DISH) — can now prioritize online activities and charge more based on bandwidth use and traffic.
For example, bandwidth-exhaustive video streaming off Netflix, Inc. (NASDAQ: NFLX) may now cost more than accessing text off Facebook Inc (NASDAQ: FB), or speeds for more strenuous activities may slow.
Some major players in the online space have pledged to continue honoring the old rules, a landmark decision under the Obama administration in 2015.
"We remain committed to the net neutrality policies that enjoy overwhelming public support, have been approved by the courts and are working well for every part of the internet economy," Alphabet Inc (NASDAQ: GOOG)(NASDAQ: GOOGL) said in a statement. "We will work with other net neutrality supporters large and small to promote strong, enforceable protections."
But regulators claim there's no reason for resistance.
"For those of you out there who are fearful about what tomorrow will bring, take a deep breath, this decision will not break the internet," FCC Commissioner Michael O'Reilly said. "While repealing net neutrality rules grabs headlines... net neutrality started as a consumer issue but soon became a stepping stone to impose vastly more common carrier regulation on broadband companies."
O'Reilly and opponents of the Open Internet Order anticipate consumer benefits in a less regulated environment. They suggest the rule's dismantling could incentivize ISPs to invest in more competitive technology and ultimately improve speeds.
"Title II did not create the open internet, and Title II is not the way to maintain it," FCC commissioner Brendan Carr said. "After a two year detour, one that has seen investment decline, broadband deployments put on hold, and innovative new offerings shelved, it's great to see the FCC returning to this proven regulatory approach."
The new standard also allows ISPs to route bandwidth from the likes of online gaming sites to more critical operations, such as autonomous vehicle control.
Related Links:
Survey: Here's How Americans Feel About Net Neutrality
Posted-In: Brendan Carr FCC Michael O'Reilly net neutralityNews Legal Top Stories Tech Best of Benzinga
View Comments and Join the Discussion!