Survey: Here's How Americans Feel About Net Neutrality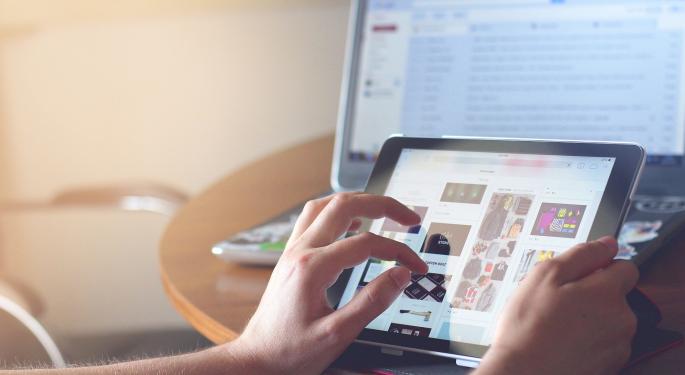 The Federal Communications Commission is on the verge of a decision that could have a major impact on the future of the internet. This month, the FCC is expected to vote to roll back the net neutrality regulations instituted under the Obama administration.
The idea underlying net neutrality is that internet service providers, such as Comcast Corporation (NYSE: CMCSA) and Verizon Communications (NYSE: VZ), must treat all traffic equally in terms of speed and access, regardless of the company that created the content.
Proponents of net neutrality warn that eliminating the regulations would result in ISPs slowing down content created by smaller internet companies that are unable to pay for faster speeds and/or slowing down or blocking access to content created by competing companies. For example, ISP AT&T Inc. (NYSE: T) owns streaming video service DirecTV Now, which would make it in AT&T's best interest to slow down the speeds of rival services, such as Netflix, Inc. (NASDAQ: NFLX).
A new survey from Consumer Reports indicates that Americans generally aren't happy about the potential rollback of net neutrality. The survey found that 57 percent of Americans support the current regulations, while only 16 percent oppose net neutrality.
Two-thirds (67 percent) of those surveyed said ISPs should not be allowed to prevent their customers from accessing certain apps or websites. In addition, 63 percent of those surveyed said ISPs should not be allowed to modify or edit internet content their customers access.
Americans were fairly evenly split when it comes to ISPs charging content providers higher prices for faster speeds. Roughly half (48 percent) of those surveyed said ISPs should not be allowed to charge more for faster delivery speed.
The FCC is expected to hold its final vote on the issue Dec. 14, and most experts expect the current net neutrality rules will be eliminated.
Related Links:
ETF Winners And Losers If FCC Repeals Net Neutrality
Posted-In: FCC net neutralityPolitics Media General Best of Benzinga
View Comments and Join the Discussion!