The Major Services And Retailers That Accept Bitcoin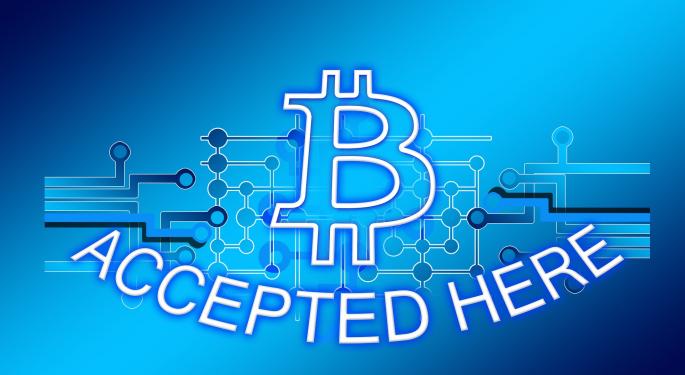 Got bitcoin burning a hole in your pocket? Many companies are beginning to see cryptocurrencies as a valid payment option for the wares they sell. Still, Morgan Stanley recently published a report detailing that only 0.6 percent of the top 500 online retailers accept bitcoin (down from 1 percent in 2016).
With this in mind, Benzinga compiled a short list (not exhaustive) of major retailers that accept the most commonly traded cryptocurrency, bitcoin.
The Elephants Not In The Room
Clearly, there are three pretty notable names absent this list, as Amazon.com, Inc. (NASDAQ: AMZN), Wal-Mart Stores Inc (NYSE: WMT) and Alibaba Group Holding Ltd (NYSE: BABA) have all been reticent to adopt bitcoin or any other cryptocurrency.
An Alibaba spokesperson said the company doesn't "have a plan for evaluating whether we will​/when we will begin to accept bitcoin or other cryptocurrencies."
Notorious volatility, lack of governmental backing (in the way the dollar is backed by the full "faith and credit" of the U.S., for example), and regulatory uncertainty all may serve to keep some major companies at bay for the near future.
Related Links:
How Many Different Kinds Of Digital Currencies Are There?
View Comments and Join the Discussion!
Posted-In: Bitcoin BitPay Coinbase cryptocurrenciesNews Forex Markets Tech Best of Benzinga