Is Big Tech Too Big To Fail?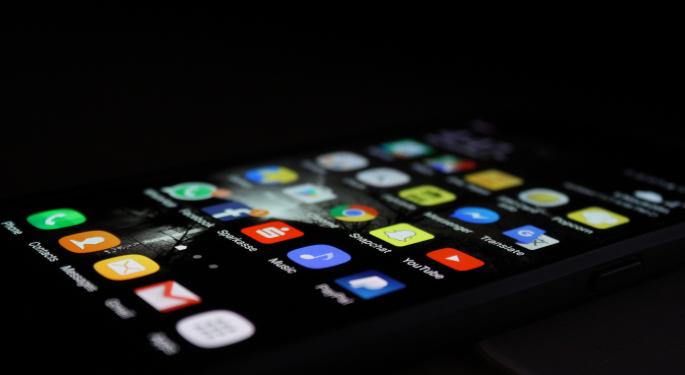 When we speak of market capitalization, Apple Inc. (NASDAQ: AAPL), Microsoft Corporation (NASDAQ: MSFT), Amazon.com, Inc. (NASDAQ: AMZN), Alphabet Inc (NASDAQ: GOOG), and Facebook, Inc. (NASDAQ: FB) are the five biggest companies in the world. There is a reason why everyone turns to big tech during downturns. At the beginning of the year, these companies combined made about 11% of the value of the U.S. stock market. Their share's swelled to 17% by the end of May.
This is not really a surprise as these stocks have been S&P 500's outperformers since 2015. It all just got much more dramatic in 2020. Since the beginning of the year, Amazon is up nearly 37%. If we look at Facebook alone, and specifically between March 23rd and June 8th, its stock grew more than 56%. Since the Great Financial Crisis, the growth of the largest companies has been nothing less than staggering. But that doesn't mean it will continue indefinitely.
The Mighty Have Fallen Before
At the end of 2013, Exxon Mobil Corporation (NYSE: XOM) comprised 2.7% of the S&P 500. With oil at its death bed, this has now shrunk to 0.87%. In 2018, the shrinking stock price of the giant General Electric Company (NYSE: GE) caused it to be delisted from the Dow Jones Industrial Average. Its fall began during the 2008 crisis when it started cutting on dividends. It is all just a confirmation that the future is promised to no one and even big tech has an Achilles heel.
Facebook - Legal Issues
Not all financial problems come from harmed top lines. Regulatory pressures pose a serious threat as well. With the Cambridge Analytica scandal, Facebook's stock tumbled. Yet, when its CEO testified in front of Congress, shares rose nearly 5% so the market's reaction is difficult to forecast. But the way Zuckerberg approached the latest controversy when he defended the platform's hands-off policy towards posts that promoted violence and contained misinformation was severely judged by many. Twitter Inc (NYSE: TWTR) and Snap Inc (NYSE: SNAP) took a stand against President Trump's aggressive posts. And some advertisers took a timeout from Facebook due to the morally unacceptable behavior. And considering the platform generates 98% of its revenue from ads, this attitude could result in painful consequences.
Amazon – Poor Employee Management
Back in March, Amazon had to deal with an action antitrust lawsuit regarding alleged price-fixing. But more importantly, the pandemic has forced the e-commerce giant to focus on its employees in the same way it centers its business around its consumers. Amazon's market value might have skyrocketed during the pandemic, but it has also put more light on its weak spots, such as labor policies. If its workforce doesn't feel safe, protected, and appreciated, there cannot be any long-term success.
Google – Regulatory Pressures
The Wall Street Journal reported that the Justice Department is moving forward with an antitrust lawsuit against Alphabet as early as this summer. Like Facebook, Google had its fair share of controversy.
Microsoft – Forced To Rethink Its Actions
Even the clear skies of Microsoft received some clouds due to the tragic passing of George Floyd. The company is being urged to follow the footsteps of Amazon and IBM (NYSE: IBM). The tech giant has vocally supported the black community, but not with action. What it needs to do is alter what it sells to police agencies. By 'what', we mean 'facial recognition' which has caused various racial issues. Research from 2019 showed that for some algorithms, African American and Asian people were up to 100 times more likely to be misidentified than white males. OneZero also reported Microsoft's own employees have been calling on the tech company to stop working with police and many are calling for a total ban on the tech across the U.S.
Apple – Lack Of Innovation
Let's face it: Apple didn't bring anything new to the table, Steve Jobs introduced the iPhone. To diversify its risk, the company has been shifting away from hardware to a service-based business model and it's doing it quite well. But this also entails its ecosystem is overlapping with midcaps such as the Chinese TENCENT HOLDING/ADR (OTCPK: TCEHY) whose portfolio also contains music, gaming, and video streaming. The most recent issue is a hardware fault with no other than the star itself, the iPhone. So, despite having the abundant cash flow to go through more than one storm, the pressure on Apple is surely rising.
Outlook – Emphasis On Human Values Will Be The Judge
As COVID-19 swept the globe, it took many lives and threatened even more. A paused global economy was unthinkable just three months ago, yet it happened. But there are issues which have long been ignored throughout human history and it is no invisible enemy but something we can influence. And even big tech will suffer with all its success if it chooses to turn its back on human values.
This article is not a press release and is contributed by Ivana Popovic who is a verified independent journalist for IAMNewswire. It should not be construed as investment advice at any time please read the full disclosure . Ivana Popovic does not hold any position in the mentioned companies. Press Releases – If you are looking for full Press release distribution contact: press@iamnewswire.com Contributors – IAM Newswire accepts pitches. If you're interested in becoming an IAM journalist contact: contributors@iamnewswire.com Questions about this release can be send to ivana@iamnewswire.com
The post Is big tech too big to fail? appeared first on IAM Newswire.
Photo by Rami Al-zayat on Unsplash
View Comments and Join the Discussion!
Posted-In: Alphabet. Facebook Amazon.com Apple Inc. big techEconomics Markets Tech General