Calls of Note: The Research Notes Moving The Market This Monday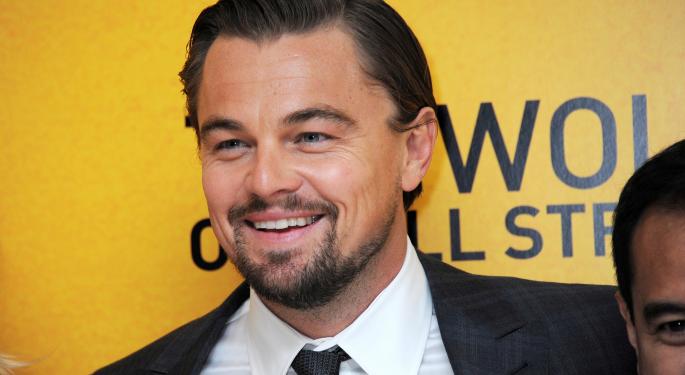 The following represents a hand-picked selection of notable research curated by an analyst known in some circles as "The Sith Overlord Of The Street."
Pacific Crest: It's 'OK' Apple iPhone Units Might Decline Next Year
Andy Hargreaves of Pacific Crest believes that Apple Inc. (NASDAQ: AAPL) will see its iPhone sales decline in 2016 as the current iPhone 6/6+ already enjoy an "abnormally high" market share among smart phone users.
Hargreaves also noted he sees a lack of strong evidence that suggests a deceleration of sales in China is about to occur. Nevertheless, the analyst noted that a decline in 2016 shipments is a "transitory issue" as the iPhone will remain "the most important device in the world."
Baird: Downgrading Summit Midstream To Neutral
Ethan Bellamy of Baird downgraded shares of Summit Midstream Partners LP (NYSE: SMLP) to Neutral from Outperform with a price target lowered to $26 from a previous $39 as management is now shifting its remaining 2015 drop downs to 2016.
Bellamy noted that management's decision puts into question its original $400-$800 million per year drop down program (concluding at the end of 2017). In addition, the analyst suggested that unitholders may be subject to lower-than-anticipated accretion economics should macro headwinds persist.
Pacific Crest: Upgrading Silicon Motion Technology To Outperform
Monika Garg of Pacific Crest upgraded shares of Silicon Motion Technology Corp. (ADR) (NASDAQ: SIMO) to Outperform from Sector Weight with a newly established $32 price target as the company will benefit from growth opportunities in client SSDs.
According to Garg, the stock's recent underperformance was due to weak demand in China, but the company's "increasing penetration" of client SSDs, coupled with a greater market share, should benefit the stock. In addition, the company's recently acquired Shannon Systems can also provide "another leg of growth."
Susquehanna: Upgrading Zumiez To Positive
Thomas Filandro of Susquehanna upgraded shares of Zumiez Inc. (NASDAQ: ZUMZ) to Positive from Neutral with a price target raised to $29 from a previous $28 as a "window of opportunity" now exists following a near 40 percent year to date decline in the stock.
According to Filandro, Zumiez offers investors a "uniquely positioned concept," which is supposed by a "high-quality," disciplined and supportive management team. In addition, the company offers consumer a "unique" brand concept within the highly competitive retailing space.
Wedbush: Downgrading Micron Technology To Neutral
Betsy Van Hees of Wedbush downgraded shares of Micron Technology, Inc. (NASDAQ: MU) to Neutral from Outperform with a price target slashed to $19 from a previous $26 following industry checks at the 2015 Flash Memory Summit and the company's Analyst Day.
According to the analyst, DRAM supply/demand is unlikely to improve and cost downs won't outpace average selling price declines until mid-2016. While the company is "laying the right ground work" for long-term success, until there is clear signs of a stabilizing DRAM environment, shares will likely continue to "struggle."
Piper Jaffray: J.C. Penney Continues To 'Move Along'
Neely J.N. Tamminga of Piper Jaffray commented that J C Penney Company Inc (NYSE: JCP)'s (Outperform, $17 price target) second quarter print demonstrates its ability to reach its long-term EBITDA targets.
The analyst added J.C. Penney's stock remains a "top pick" for 2015 as the company continues to "move along" and reclaim sales lost during prior management's tenure.
Goldman Sachs: Upgrading Polyone to Buy
Robert Koort of Goldman Sachs upgraded shares of PolyOne Corporation (NYSE: POL) to Buy from Neutral with an unchanged $41 price target following a recent visit to the company's headquarters which suggested the Street's estimate revisions are "likely bottoming."
Koort also noted that the company could deliver organic growth in 2016 while currency challenges and custom destocking will lesson in the year ahead. The company is also expected to deploy a "healthy" amount of its free cash flow in 2016 towards share repurchase.
Morgan Stanley: Tesla A 'Top Pick'
Adam Jonas of Morgan Stanley stated that Tesla Motors Inc (NASDAQ: TSLA) (Overweight rated, price target raised to $465 from $280) is best positioned to lead the charge in "shared mobility" and the stock is now considered as a "top pick."
Jonas suggested that Tesla has been the most outspoken company on the use of autonomous technology and if the company wants to "make good" on its mission to accelerate sustainable transport adoption, a move to a shared mobility model is "critical." In fact, by "selling miles in addition to selling cars," Tesla could more than triple its potential revenues by 2029.
Summit Research: Downgrading NetApp To Sell
Srini Nandury of Summit Research downgraded shares of NetApp Inc. (NASDAQ: NTAP) to Sell from Hold with a price target lowered to $28 from a previous $32 as the storage industry and Cluster ONTAP product transition will make revenue growth "elusive" in the near-term.
Nandury also noted that the Street could lower its fiscal 2016 estimates on top of the company's already lowered estimates due to weaker storage spending and share losses to accelerate throughout the end of the year only to ease "somewhat" in 2016.
KBW: Upgrading JPMorgan To Outperform
Christopher Mutascio of KBW upgraded shares of JPMorgan Chase & Co. (NYSE: JPM) to Outperform from Market Perform with a newly introduced $77 price target as the company has "one of the strongest" balance sheets in the industry.
Mutascio also noted JPMorgan's high dividend yield and above-peer earnings leverage to a rise in interest rates supports a total return potential of 16 percent versus an estimate nine percent for the rest of the group.
Morgan Stanley: Mobileye Enters 'Phase Two'
Ravi Shanker of Morgan Stanley commented that Mobileye NV (NYSE: MBLY) (Overweight, price target raised to $80 from $68) is successfully transitioning from the first phase of its life cycle (penetration) to the second phase (penetration).
Shanker added that Mobileye has successfully "dismissed any questions" about its technology and that there are virtually no programs of meaningful size left to be awarded in the marketplace (except Volkswagen) for its competitors to grab up.
JPMorgan: FX To Pressure MercadoLibre
Andre Baggio of JPMorgan commented that Mercadolibre Inc (NASDAQ: MELI)'s (Neutral, price target lowered to $136 from $151) valuation appears to be "rich" when considering the company is exposed to a weaker Latin American currency.
Baggio noted that the stock has not year reacted to currency woes in Brazil (BRL lost 23 percent of its value) as the stock has proven to be "stable" and only lost three percent year to date.
View Comments and Join the Discussion!
Posted-In: Adam JonasAnalyst Color Long Ideas Short Ideas Top Stories Analyst Ratings Movers Trading Ideas Best of Benzinga