A 2018 Midyear Update: The 10 Worst-Performing S&P 500 Stocks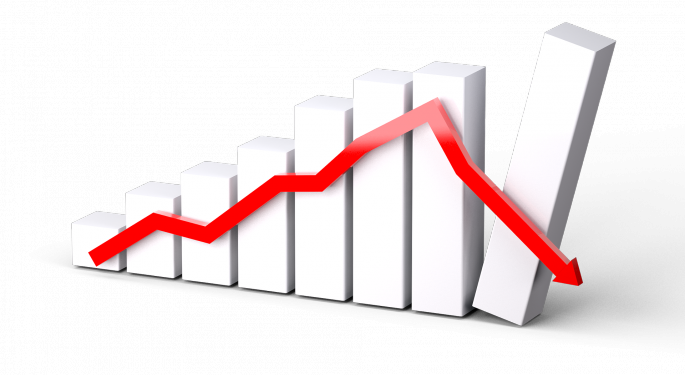 The S&P 500 is up about 1 percent through the first six months of 2018, but some of its component stocks have had a rough year. Here's a look at the 10 worst-performing stocks in the S&P 500 index year-to-date.
L Brands Inc (NYSE: LB)
Victoria's Secret parent L Brands has consistently disappointed with its sales numbers and guidance this year, and the stock is down 38 percent, more than any other S&P 500 component.
2. DENTSPLY SIRONA Inc (NASDAQ: XRAY)
Dental equipment maker Dentsply Sirona hasn't given its investors much reason to smile this year, with the stock down 34 percent in 2018.
3. Unum Group (NYSE: UNM)
A rising interest-adjusted loss ratio in its long-term care business has spooked investors and sent Unum stock down 32 percent year-to-date.
4. Brighthouse Financial Inc (NASDAQ: BHF)
Not even big buying from David Einhorn could help support the struggling life insurance stock, which is down 32 percent this year.
5. Incyte Corporation (NASDAQ: INCY)
Much of Incyte's 30-percent 2018 decline came in April, when the company reported a failed Phase III melanoma treatment study.
6. DISH Network Corp (NASDAQ: DISH)
DISH stock tanked in May when the company shot down speculation that it would be partnering with a TV network anytime soon, and the stock is now down 29.6 percent in 2018.
7. Symantec Corporation (NASDAQ: SYMC)
Issuing disappointing guidance and disclosing an internal investigation by the audit committee isn't a winning recipe for a stock like Symantec, which is down 28 percent this year.
8. Invesco Ltd. (NYSE: IVZ)
Invesco continues to struggle with investors withdrawing cash from active funds, and the stock has fallen 27.2 percent this year.
9. Goodyear Tire & Rubber Co (NASDAQ: GT)
Goodyear stock can't seem to get any market traction this year, and a disappointing Q4 earnings report didn't help, sending the stock down 26.8 percent year-to-date.
10. Albemarle Corporation (NYSE: ALB)
Albermarle was a high-flyer in 2017, but competitors have flooded the market with lithium in 2018 and Albermarle stock is down 26 percent.
Related Links:
Posted-In: Top Stories Movers Trading Ideas General Best of Benzinga
View Comments and Join the Discussion!