April 20 is, for many, the happiest day of the year.
It's said the celebration derives from a tradition of smoking cannabis at 4:20 p.m., originated in a high school San Rafael, California, and spread all over the world by the Grateful Dead.
Nowadays, people from all corners of the globe celebrate the date by gathering and smoking marijuana on April 20. As cannabis consumers became more sophisticated, so has the festivity. It's no longer just about burning blunts, but also about education, medication, exploration and community.
Here are 10 cool products and eight fun marijuana events to celebrate.
Products
1. NugTools' "The Nuggy"
Just like every camper needs a Swiss army knife, every marijuana consumer needs a Nuggy. This multi-tool will meet the needs of every type of cannabis consumer and fits comfortably in the palm of your hand or in your pocket.
2. Henry's Originals pre-rolls
These high-quality, Clean Green Certified, lab tested cannabis pre-rolled joints will certainly satisfy your toking needs, whether you like psychoactive weed or high-CBD joints that won't get you very high, but will definitely ease your pains. Each joint carries half a gram of marijuana so make sure to pace yourself.
3. Green Tank Technologies' GT Elite
Green Tank Technologies is Snoop Dogg's latest cannabis investment.
Source: Green Tank Technologies
4. Magical Butter
This fun gadget will help you infuse cannabis into your butter with almost no effort and zero mess.
Source: Magical Butter
5. BrewBudz
BrewBudz is partially owned by CannTrust Holdings Inc CNTTF. These are cannabis-infused coffee, tea and cocoa 100 percent compostable, single-brew pods compatible with K-Cup® and K-Cup® 2.0 style brewers.
Source: BrewBudz
6. Quim Rock's Intimate Oil
Quim Rock's Intimate Oil is specifically designed to intensify climax, enhance sensation, increase libido, and serve as a vaginal health supplement. The ladies behind this product combine the ancient aphrodisiac power of cannabis with a hint of tea tree (for its antiseptic properties) to create a balanced formula that's both sensual and therapeutic.
Source: Quim Rock
8. Baked Bros' Syrups And Gummies.
Baked Bros consistent, accurately-dosed, high-quality edibles are perfect for those looking to celebrate a smokeless day.
The Original Baked Bros Pourable THC Syrup has great absorption, taste and effectiveness; it's diabetic safe, vegan friendly, as well as gluten and fructose free.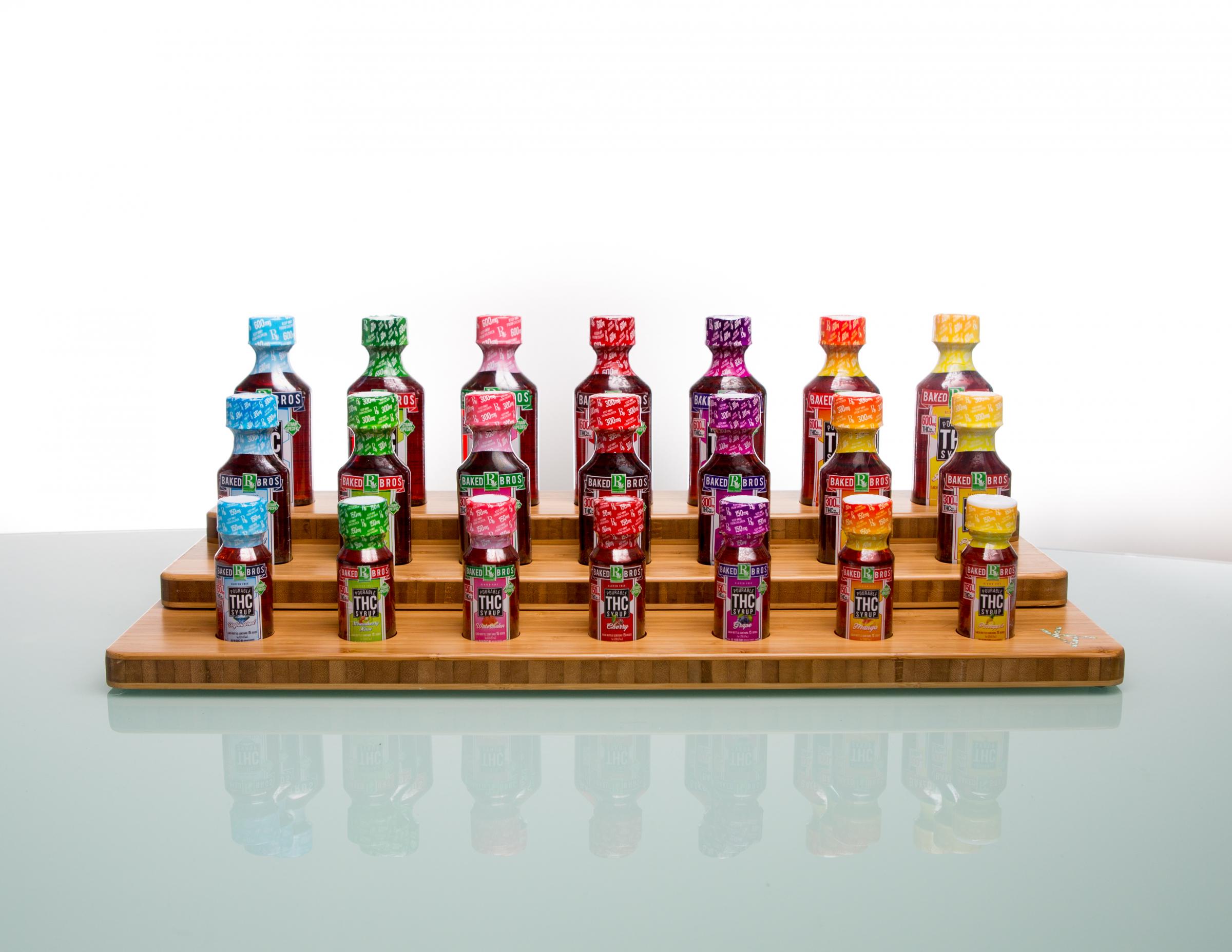 Source: Baked Bros
9. Chemistry x The Waldo's 1971 Special Release
The 1971 is an old-school cannabis limited release, full-spectrum vape cartridge born from a collaboration between Chemistry and The Waldos, often regarded as the "inventors" of 4/20. Elise McRoberts, cannabis influencer and entrepreneur, and CMO and buyer for California Wellness, recommended this new product specifically.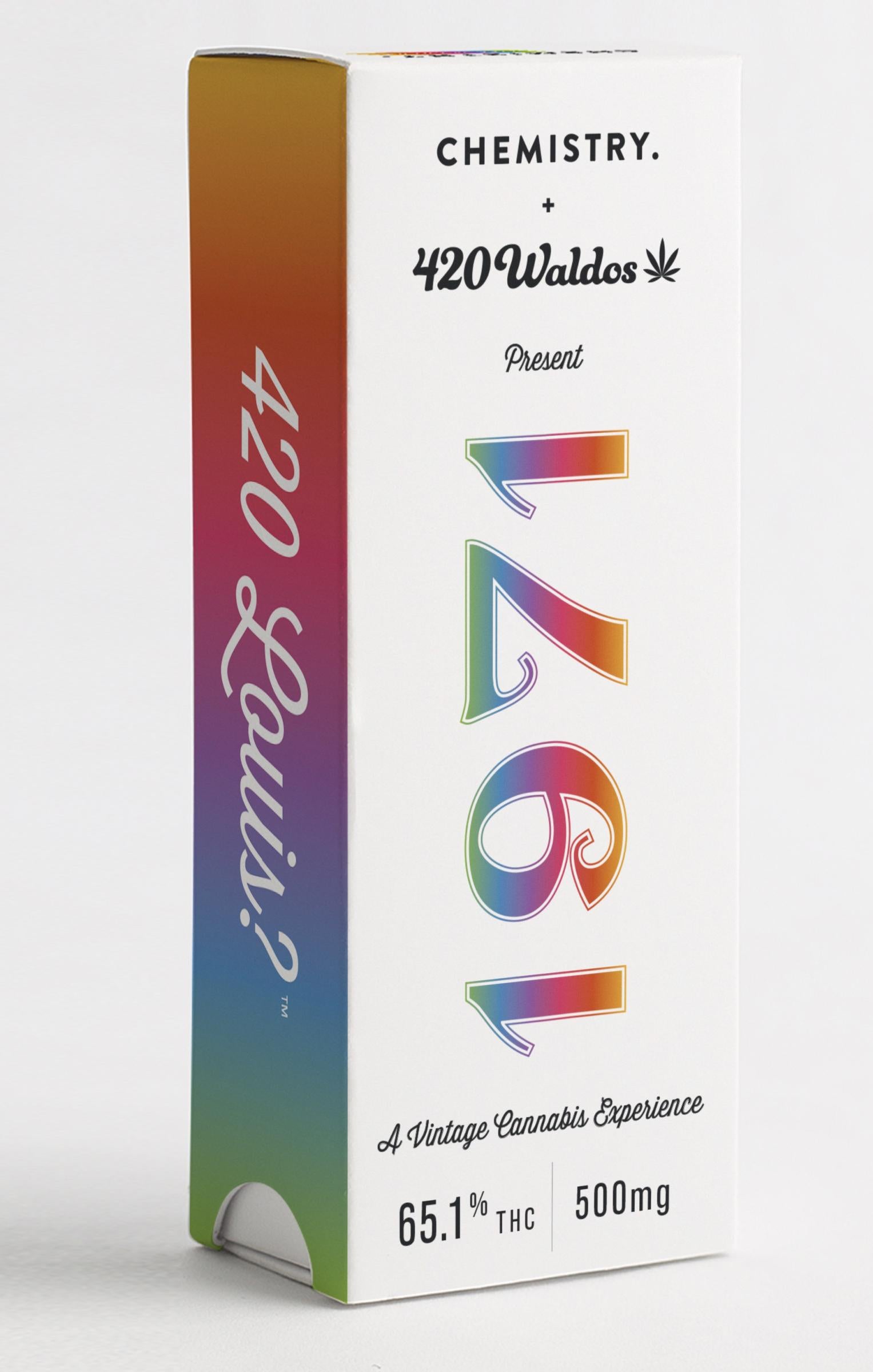 Source: Chemistry x
10. Lucky Box Club
In case you can't make up your mind, you can go for Lucky Box Club's option. Boxes are curated based on each member's needs; a CBD-only Wellness Box is also available and can be shipped nationally.
Source: Lucky Box Club
Related Link: Florida Rep. Carlos Smith On How His LGBTQ Identity Led Him To Cannabis, Gun Control Advocacy
Events
1. The Oregrown 420 Event – Bend, Oregon
Oregrown's event takes place at the Oregrown Flagship Store in Bend, Oregon. This annual event sees thousands of attendees, and includes special offers, live music and free beverages and food.
2. High Herstory & Viride's 420 Prohibition Party – New York, New York
270M's Viride and High Herstory are throwing a party at a secret location in Manhattan. The event will have a "modern prohibition" theme and count on the presence of ArcView members, Noa Kahner, the co-founder of Betches, actress Roberta Colindrez, and a whole slew of cannabis influencers including HerbGals.
The organizers will also host an after party. A portion of party proceeds will go to the Marijuana Policy Project.
3. The Daily Leaf's 'The Biggest 420 Giveaway Ever' – Online
You can sign up for an amazing 4/20 giveaway.
4. High Standards Agency's 420 Holiday Experience – Los Angeles, California
High Standards Agency is hosting a 420 Holiday Experience at Hive California's community space. The event is focused on celebrating the cannabis plant with good vibes, live music, dancing, CBD massages, acroyoga, skate ramp demos, food trucks, pop up shops, joint rolling classes, hash press demos and live painting.
5. Merry Jane and Postmates' 4/20 Raffle - Online
Snoop Dogg's cannabis-focused site MERRY JANE is teaming up with delivery app Postmates to raffle six pairs of tickets for the MERRY JANE presents Snoop Dogg's 5th Annual 420 Wellness Retreat.
6. Mile High 4/20 Festival – Denver, Colorado
Headliners includes Lil Wayne, Lil Jon, Inner Circle, The Wailers and Whitewater Ramble.
7. 420 Hippie Hill – San Francisco, California
A massive pot enthusiast gathering that takes place in San Francisco's iconic Twin Peaks neighborhood. Catch Elise McRoberts live at 2 p.m. PT following this link.
8. Sons of Hemp – Detroit, Michigan
This event will start at 10 a.m. and end at 8 p.m. and feature infused foods, happy hour product discounts and an after party. Part of the proceeds will go to Women's Healing Journey From Cancer.
Related Link: Smoking Is Just One Way To Use Marijuana: An Introduction To Vaporizers, Edibles, Oils, Tinctures, Dabs And Other Cannabis Products
Bonus Track
"The Hoodlum Ball" is a conceptual album that's being released on 4/20, produced by Ranna Royce, alongside Smith & Hay. The LP features collaborations with Cyhi The Prynce, Kxng Crooked, Eminem's new artist Conway, Twista, Lil Windex, Riff Raff, MC Eiht of Compton's Most Wanted, and Chino XL. Check out the first cut of the album on High Times.
"Cannabis was a key factor in the creative process of The Hoodlum Ball. When I'm in the studio, it's important for me to be as open-minded and free as possible. At times I have severe OCD that can really make me my worst enemy with my creativity. And marijuana helps me with that," Ranna Royce told Benzinga.
Ranna Royce went through a bad high-profile breakup that helped inspire "The Hoodlum Ball." She moved to Louisville, Kentucky from Los Angeles, California and turned her pain into music.
Here's a single for your enjoyment!
Pictures by Javier Hasse unless otherwise indicated.