A Message For Uber: You Can't Scale Bad Culture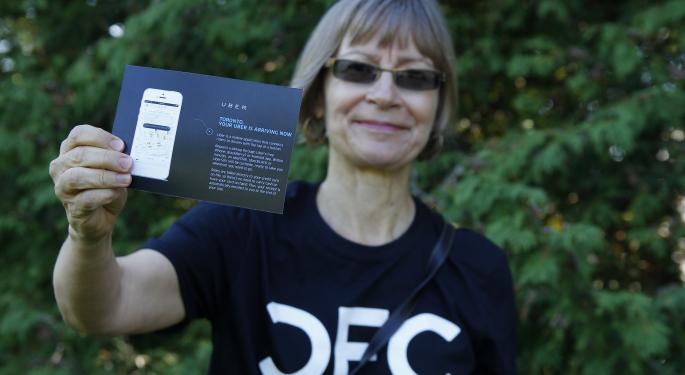 Loup Ventures analyst Doug Clinton has a message for Uber: "Bad culture doesn't scale."
Clinton published a note Thursday detailing the fatal flaw in Uber, which recently took its latest victim: now-former CEO Travis Kalanick.
A Unicorn Time Bomb
Clinton noted that a poor work culture does not automatically translate to a failing business, and Uber very well is one such case, but "a unicorn with bad culture is a unicorn with a bomb strapped to its back."
The company's time bomb has been more like a nuclear chain reaction, beginning with Susan Fowler's sexual harassment allegations and followed by two company-wide probes, an exodus of senior executives, multiple lawsuits ranging from intellectual property theft to police evasion and a social media campaign to abandon the service.
Clinton pointed out that Uber's bad culture was no secret, and its aggressive quality is also responsible in part for the company's success. That said, such a culture is unsustainable as a company grows larger — to billions of revenue a year in Uber's case.
Uber Needs To Behave Like A Public Company
Clinton referred to the mega-cap tech companies as shining examples of how a culture should be.
"When Steve Jobs passed away, we wrote that his greatest achievement wasn't the iPhone, the iPod, or the Mac, but Apple itself," said Clinton.
Apple Inc. (NASDAQ: AAPL) is known for having an open and innovative environment that drives its employees to develop successful products.
Uber was prevented from having a successful companywide culture though, by a rotten core in Kalanick.
"If Uber were a publicly traded company, the stock would be down at least 30 percent in the past month given the CEO turmoil. Maybe down 50% for the year adding in the Google lawsuit and other well-publicized troubles," said Clinton.
Moving Forward
Clinton notes two opportunities for Uber to succeed moving forward.
First, the company's brand awareness is at an all-time high. It has managed to "verb" itself, much like how searching the internet is "Googling."
That advantage could fall away though, if the company goes allows itself to go the route of Kleenex and becomes merely a generic name for hailing a ride via app.
"One of our teammates has joked that he would uber us a Lyft," said Clinton.
Uber also now has the opportunity to completely revamp its culture through new hirings. The company is still missing the majority of its C-Suite, and under the guidance of recent hire Frances Frei it could succeed here.
"Uber has a chance to grow new roots," said Clinton.
Related Links:
Tech CEOs Descend On The White House: Who Won't Be There?
San Francisco Asks: Have Uber And Lyft Become Public Nuisances?
_______
Image Credit: By Canadian Film Centre from Toronto, Canada - CFC Annual BBQ Fundraiser 2014, CC BY 2.0, via Wikimedia Commons
Posted-In: Doug Clinton Frances Frei Loup VenturesNews Psychology Travel Tech General Best of Benzinga
View Comments and Join the Discussion!