Brash CEO Travis Kalanick Out At Uber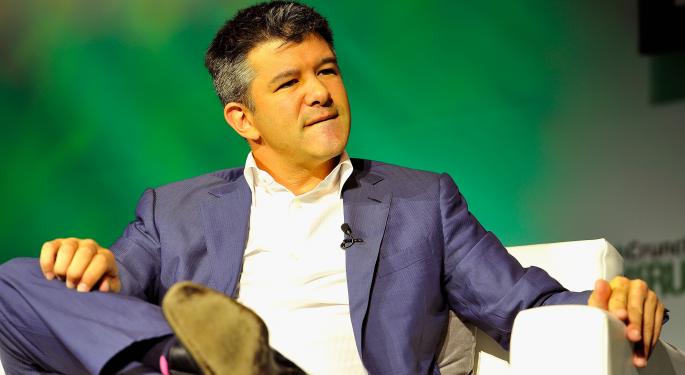 Uber Co-Founder and CEO Travis Kalanick has seen his reputation take a hit as of late between sexual assault allegations, a work culture in complete disarray, an altercation with an Uber driver that showed his "pugnacious personality and short temper."
As such, many speculated it was a matter of when and not if Kalanick will resign as Uber's CEO. That time has come, as investors are waking up to reports that Kalanick resigned from his post just a few weeks after taking a leave of absence.
Kalanick is leaving the company he co-founded, which also happens to be world's most valuable startup, Gadfly's Leila Abboud noted. The timing also appears to be right as Uber needs a CEO who is one-part diplomat, one-part power-sharer, and one-part defender of the internal controls long neglected.
Unfortunately, Kalanick was none of those and some of Uber's powerful shareholders pushed for this change.
Benchmark Capital's Bill Gurley reportedly led the charge to oust Kalanick and was joined by four other investment firms. Kalanick will remain on Uber's board of directors.
Nevertheless, investors likely feel that Kalanick doesn't need "adult supervision" -- he needs to be gone and a new CEO will have a lot to take on.
Thirteen Uber executives have left the company since the start of the year. These executives include the president and the heads of the communications, finance, engineering, product, engineering and self-driving car departments. The company is also looking for an experienced COO and CFO.
Related Links:
San Francisco Asks: Have Uber And Lyft Become Public Nuisances?
Gadfly's Shira Ovide: We All Created The Uber Monster
Image: TechCrunch, Flickr
Posted-In: Gadfly Leila Abboud Travis Kalanick UberNews Tech Best of Benzinga
View Comments and Join the Discussion!