San Francisco Asks: Have Uber And Lyft Become Public Nuisances?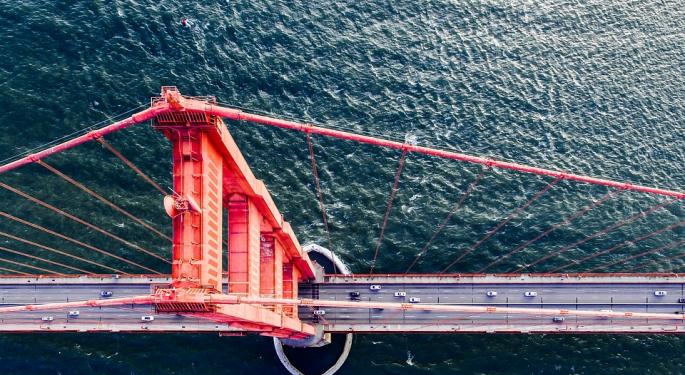 This article originally appeared on DriveWealth.
It's not hard to see why the ride-share industry has become so widely popular in the past few years. For all of us, the abilities to hail a car to our exact location and then pay directly from a mobile phone are just two of the major pulls to using such services. With these two factors at the forefront of their mobile platforms, companies like Uber and Lyft have started to dominate the transportation market globally. As a result, discouraging the use of both public transportation and taxi cabs, and encouraging consumers to depend on their devices.
But, as traveling from place to place has undoubtedly become more convenient, some people are starting to notice several downsides to these services – and others are even calling the new mobile ride-share industry "a public nuisance." In fact, this week, the city of San Francisco issued subpoenas – or mandates that a party attends court – to both Uber and Lyft in order to finally determine whether their services are creating more harm than good. Why? Well, San Francisco's City Attorney, Dennis Herrera, has given us several reasons.
To start, Herrera noted that services like Uber and Lyft notoriously "underserve" both poor neighborhoods and disabled individuals. Interestingly enough, this point has been brought to light several times before. The main question seems to be: if Uber and Lyft really do underserve these communities, do they have the same obligation to respond to ride requests that taxi companies do? Most people would think so, but others have pointed out the key differences between the two industries. Unlike the taxi industry, which is regulated by taxi companies themselves – that assign rides to drivers in order to serve the community equally – ride-share companies are less regulated. How so? Well, as Uber and Lyft have both claimed: the operations of their drivers are not determined by a company at all. Their company operations simply facilitate one independent individual giving a ride to another. Essentially, the companies are not responsible for directing drivers to different locations and the drivers are free to pick their own rides. So, both Uber and Lyft believe that they are not obligated to equally serve all areas.
But, even with these beliefs, many studies recently have attempted to show that ride-hailing companies actually do a better job at reaching poorer areas (and, oftentimes, more distant areas) than comparable taxi companies. In one study, researchers found Uber cars arrived to poorer neighborhoods in an average of 7 minutes, while comparable taxi companies arrived within 18 minutes. Studies like these have led researchers to question whether there really is a disparity in service at all.
In his interview Monday, Herrera cited another issue that many commuters have probably experienced before: Uber back-ups. If you haven't experienced this yet, Herrera and the city of San Francisco are referring to the major influx of both Uber and Lyft drivers in the past several years, who often pull to the sides of roads (picking up customers at nearly any desired location), creating congestion by block city streets or bike lanes. With this claim, it might be easier to show that these companies are creating a "public nuisance."
In the coming weeks, we look forward to seeing what these investigations bring for both Uber and Lyft. While Lyft is not yet publicly traded, a negative result for Uber could affect the company's stock price accordingly. Do you think these companies do more harm than good? It may be something to consider when thinking about your investments in the ride-sharing industry!
View Comments and Join the Discussion!