How Companies Compartmentalize Global Regulators' Conflicting Demands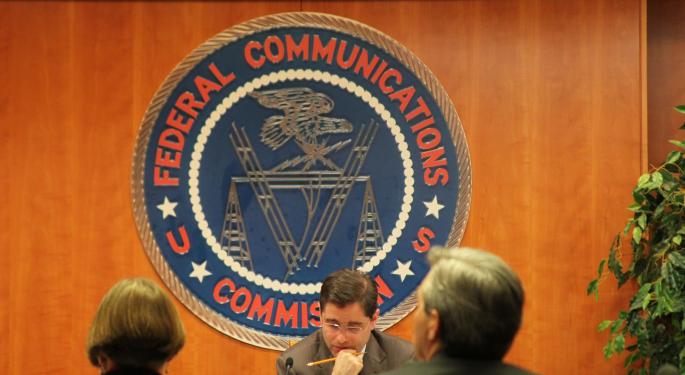 The snowballing of Alphabet Inc (NASDAQ: GOOG) (NASDAQ: GOOGL)'s YouTube channel ad boycott controversy has sparked discussions about how social media companies handle the conflicting demands of advertisers, content creators and government regulators — without alienating any of them.
Trump, States At Loggerheads
Even as the federal government under President Donald Trump has set out to give a free hand to companies accessing consumer data online, rolling back regulations put in place by the previous administration, states have moved in to double up the safeguards for consumer data.
Illinois legislators are contemplating enacting a bill that would give consumers access to what information about them is being collected by companies such as Google and Facebook Inc (NASDAQ: FB) and whom they share it with, according to a New York Times story.
Incidentally, such a law is already in place in Europe.
The report said the Illinois House Committee would vote on two other proposals this week: One to regulate when consumer locations can be tracked by smartphone applications, and another to limit the use of microphones in internet-connected devices such as mobile phones, smart TVs and personal digital assistants such as Amazon.com, Inc. (NASDAQ: AMZN)'s Echo.
States' Consumer Advocacy Drive Could Be Contagious
If these proposals are voted into law, it could serve as inspiration for the rest of the states. States such as California and Connecticut recently updated laws restricting government access to online communication such as e-mails. Employer monitoring of employee social media accounts has been restricted by legislation in states such as Nebraska and West Virginia.
With a pro-business federal government at the helm and most states fiercely protective of consumer rights, companies must strike a balance to comply with both.
Internet Privacy Protections On Their Way Out
internet privacy protections were OK'ed by the FCC in October 2016 and necessitated that broadband providers such as Comcast Corporation (NASDAQ: CMCSA), Verizon Communications Inc. (NYSE: VZ) and AT&T Inc. (NYSE: T) get permission from subscribers for gathering and sharing personal data and data on their web browsing app use, location and more. The Senate recently voted to repeal these regulations; the House has yet to deliberate on these measures.
Pressure From Overseas
The spike in terrorist attacks has governments pressuring companies such as Facebook and Google to allow them into encrypted devices.
The contention is that criminal investigations would benefit if investigating agencies are given access to suspects' messages.
For investigators, access to communication by terrorists would aid in cracking the case and potentially avoid futures ones. Companies claim that it would tantamount to infringing on human rights, as selective granting of rights would necessitate weakening the overall level of encryption.
Following the San Bernardino shooting in December 2015, the FBI demanded Apple Inc. (NASDAQ: AAPL) unlock the iPhone used by one of the attackers. Apple's refusal led to the FBI finding its own way of cracking into the phone.
Related Links:
3 Ways Trump Could Actually Reduce Regulation Burdens on Small Businesses
Are Fed Agencies Rushing To Get Regulatory Actions Out The Door Before Inauguration Day?
_________
Image Credit: By Federal Communications Commission - Open Commission Meeting - 2/18/2010, Public Domain, via Wikimedia Commons
View Comments and Join the Discussion!
Posted-In: News Politics Topics Legal Global Tech Media General Best of Benzinga