Apple Vs. The FBI: Whose Side Are You On?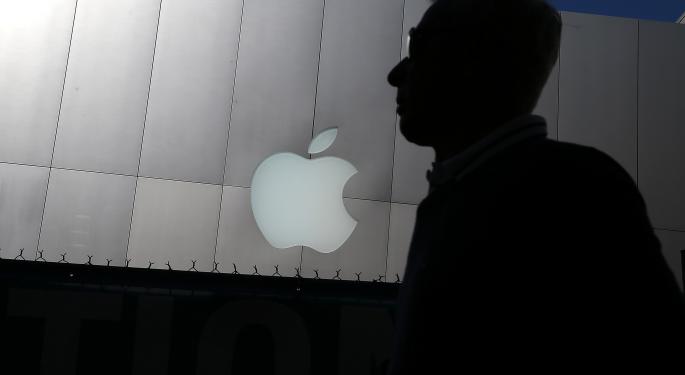 Apple Inc. (NASDAQ: AAPL) might have the early upper hand in its fight against the FBI.
CEO Tim Cook in a letter to customers on Tuesday night said his company has used an encryption to protect its customers' personal data, as that's the only way Apple believes that personal information can be safe.
"[T]he FBI wants us to make a new version of the iPhone operating system, circumventing several important security features, and install it on an iPhone recovered during the investigation. In the wrong hands, this software — which does not exist today — would have the potential to unlock any iPhone in someone's physical possession."
The court order Cook referred to came from a California judge, who on Tuesday ordered Apple to help the FBI unlock an iPhone used by one of the attackers in the assault in San Bernardino that killed 14 people in December. In a court filing, prosecutors said Apple had the means to bypass the security features on the phone, but that the company had "declined to provide that assistance voluntarily."
See Also: Tim Cook: FBI Is Asking Apple For Something Too Dangerous To Create
Benzinga polled its followers with the following question: Who do you side with regarding Tim Cook's "dangerous precedent" letter?
Two-thirds (66 percent) said they side with the tech giant. "We cannot trade profit for national security.My children value more their personal security than their inheritance," @drminh responded.
Jeremiah Grossman, founder of WhiteHat Security, Tweeted that "Today would be the perfect day for Sundar Pichai (Google, CEO) to back up Tim Cook." Famous NSA whistleblower Edward Snowden backed this claim up: "This is the most important tech case in a decade. Silence means @google picked a side, but it's not the public's."
"The @FBI is creating a world where citizens rely on #Apple to defend their rights, rather than the other way around," Snowden said.
Google Inc (NASDAQ: GOOG) CEO Sundar Pichai responded in a series of Tweets on Wednesday evening.
"Important post by @tim_cook. Forcing companies to enable hacking could compromise users' privacy. We know that law enforcement and intelligence agencies face significant challenges in protecting the public against crime and terrorism. We build secure products to keep your information safe and we give law enforcement access to data based on valid legal orders. But that's wholly different than requiring companies to enable hacking of customer devices & data. Could be a troubling precedent. Looking forward to a thoughtful and open discussion on this important issue."
In a detailed analysis, TechCrunch concluded, "So with the volume of sensitive data being pulled online continuing to increase, unimpeachable security is more — not less — important. Making Apple's public defense of the security of its users the only viable position to take here. Because how will any technology company be able to offer trusted services to consumers if government-mandated backdoors are being forced upon them?"
Posted-In: Edward SnowdenNews Politics Crowdsourcing Legal Top Stories Tech General Best of Benzinga
View Comments and Join the Discussion!