Are Fed Agencies Rushing To Get Regulatory Actions Out The Door Before Inauguration Day?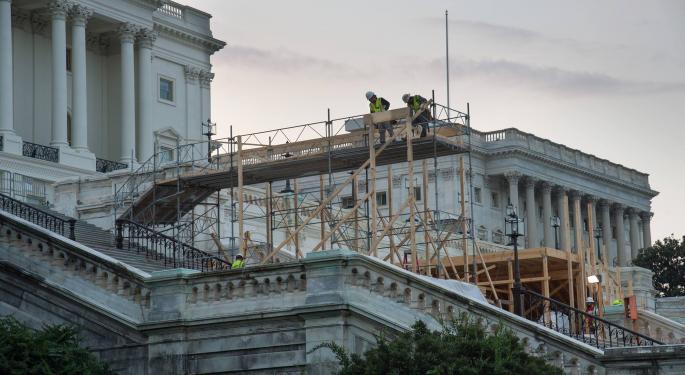 In the closing weeks of the Obama administration, federal agencies have issued a tidal wave of new regulatory actions. The motivation behind the regulation sprint may be partially to cement President Barack Obama's legacy before he leaves office. It may also in part be to attempt to "Trump-proof" Washington before the Democrats must turn over the White House and both houses of Congress to Republican control.
The Wall Street Journal speculates the Obama team may also be attempting to pass so many new regulations it would be impossible to repeal them all prior to the 2018 mid-term elections.
Midnight Rule Relief Act
Republicans seem wise to the tactic, however. Earlier this month, House Republicans passed what they are calling the "Midnight Rule Relief Act." The bill would give Congress the ability to overturn any laws and regulations finalized within the last 60 days of Obama's term in office with a single vote rather than addressing them one at a time.
Many companies will be looking to President-elect Donald Trump for relief from these so-called "midnight rules" and last-minute actions by Obama-era federal agencies.
The Busy FCC
Federal Communications Commission has been particularly busy. Last month, the FCC sent letters to Verizon Communications Inc. (NYSE: VZ) and AT&T Inc. (NYSE: T) warning them about violating net neutrality rules.
Earlier this month, the FCC concluded an investigation into Straight Path Communications Inc (NYSE: STRP) by issuing a $15 million fine and giving the company one year to sell its spectrum or face $85 million in additional licensing fees.
FTC
This week, the FTC targeted QUALCOMM, Inc. (NASDAQ: QCOM) for an alleged monopoly on key cell phone chips.
The FTC also closed an antitrust action against Mallinckrodt PLC (NYSE: MNK) this week by issuing a $100 million fine related to unfair drug pricing.
The SEC And Labor Department
The SEC concluded an investigation into General Motors Company (NYSE: GM) this week as well by issuing a relatively modest $1 million fine related to GM's disclosure of ignition switch issues that ultimately resulted in 124 deaths.
The Department of Labor also filed suits this week against Oracle Corporation (NYSE: ORCL) for alleged racial discrimination and JPMorgan Chase & Co (NYSE: JPM) for alleged gender discrimination in pay practices.
Incoming Trump
At the very least, Donald Trump has pledged to free U.S. corporations of the burden of government over-regulation. However, it remains to be seen just how aggressive the Trump administration will be in undoing many of the Obama administrations last-minute actions.
Image Credit: "Construction on the inaugural platform 2NOV2016" - By Joint Congressional Committee on Inaugural Ceremonies, Public Domain, via Wikimedia Commons
View Comments and Join the Discussion!
Posted-In: 2016 presidential electionNews Politics Legal Events Movers Media General Best of Benzinga