Jump straight to Webull! Get real-time market data, analysis tools and $0 commissions.
Selling covered calls is an income-generating strategy that you can use to increase your returns on stock holdings. It's also a strategy to use to buffer your losses if you believe the market will have a slight pullback in the near future. Some investors use them in tandem with dividend payouts to generate income during retirement, although you could incur losses during a market decline. If you're willing to bear the risks involved, covered calls could be well worth your time to research.
Knowing the strategy is only a part of the execution. To maximize using covered calls, you should select stocks you believe will not experience highly volatile movements during the term of your options contract. Let's go through a few good candidates that you might be able to use in a stable to rising market.
Overview: Covered Calls and Stocks
Selling a covered call means writing a call option against shares of a stock that you own. This combination has the same risk profile as selling a naked put option, and so it exposes you to virtually unlimited downside risk while having only limited upside potential up to the strike price. If you sell a call option, that call loses value if the stock price declines or the market stays relatively stable while time passes.
With the covered call strategy, if the stock price rises, the gain in the value of your shares completely covers the losses from your call option beyond the option's strike price. At expiration, you will show a net gain if the stock's price has risen up to or beyond your sold option's strike price, although you'll need to either give up your stock or close out the option if the option ends up in-the-money at expiration. Furthermore, if your stock falls in value by more than the premium you sold the call for, you stand to lose money just as if you had sold a naked put option.
Covered call writing can also lower your cost basis for buying stock. If you own $13,000 worth of Walmart split among 100 shares, your cost basis is $130. If you sell a covered call option on 100 shares against those shares for $115, your cost basis drops by $1.15 per share. It is as if you bought the shares at $128.85 instead of $130, although your profit potential is eliminated if the market rises above the strike price at expiration.
Although this combined position has unlimited downside risk, it could present an attractive proposition if you tailor your portfolios for income rather than growth. It's also a good consideration if you expect a relatively stable to slightly rising market in a stock over a particular time frame.
Best Online Brokers for Covered Calls
The best stock candidates for writing covered calls on are usually big, stable, blue chip companies listed on the major stock exchanges. These choices are usually available from reputable brokers that offer stock options trading to their clients. Take a look at these market leaders and compare their feature sets to ensure the closest match to your needs and preferences.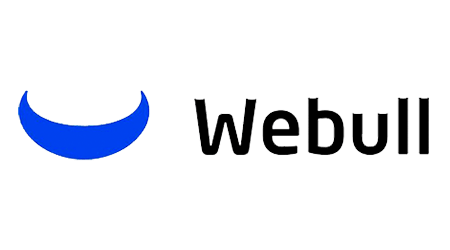 Best For
Intermediate Traders and Investors
Best For
Intermediate Traders and Investors
1 Minute Review
Webull, founded in 2017, is a mobile app-based brokerage that features commission-free stock and exchange-traded fund (ETF) trading. It's regulated by the Securities and Exchange Commission (SEC) and the Financial Industry Regulatory Authority (FINRA).
Webull offers active traders technical indicators, economic calendars, ratings from research agencies, margin trading and short-selling. Webull's trading platform is designed for intermediate and experienced traders, although beginning traders can also benefit.
Webull is widely considered one of the best Robinhood alternatives.
Best For
Active traders
Intermediate traders
Advanced traders
Pros
Commission-free trading in over 5,000 different stocks and ETFs
No account maintenance fees or software platform fees
No charges to open and maintain an account
Leverage of 4:1 on margin trades made the same day and leverage of 2:1 on trades held overnight
Intuitive trading platform with technical and fundamental analysis tools
Cons
Does not support trading in mutual funds, bonds or OTC stocks

1 Minute Review
Robinhood is the broker for traders who want a simple, easy-to-understand layout without all the bells and whistles other brokers offer. Though its trading options and account types are limited, even an absolute beginner can quickly master Robinhood's intuitive and streamlined platform. On the other hand, more advanced traders might be frustrated by Robinhood's lack of technical analysis tools, a feature that's now nearly universal across other platforms.
Best For
Beginner traders
Mobile traders
Pros
Streamlined, easy-to-understand interface
Mobile app with full capabilities
Can buy and sell cryptocurrency
Cons
Almost no trading analysis tools available
Only taxable brokerage accounts available
No option to open a retirement account
No access to mutual funds, forex or futures trading
Limited customer service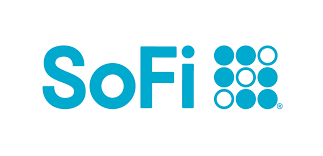 Features to Look for in Covered Call Stock Plays
Sideways market activity: Options are contracts that can lose their time value as they get closer to expiration, although their time value also depends on other factors like volatility levels and the proximity of the option's strike price to the prevailing market. If you're selling a covered call against stock you own, you typically profit as time moves on given a stable stock price.
Uneventful stock: The less a stock is featured in news events, the less likely it will be affected by the resulting drastic price changes as market participants engage in emotional buys and sells.
A clear and unremarkable schedule: You can't avoid unexpected shocks to a stock or a market, but you can look ahead and choose stocks with issuing companies that are not planning anything that could potentially create volatile trading conditions. Risk events you would probably want to avoid include product trials, mergers and acquisitions, earnings announcements and leadership changes.
Take Cover!
Dividend investors who don't take a look at selling covered calls may be missing out on some extra income in relatively stable and predictable markets. There is a risk of holding stock in your portfolio, and you can adjust that risk by selling covered calls. Selling covered calls is a strategic way to earn income to cap your profits while also buffering the risk of virtually unlimited losses in case your stock's price falls.
In general, stocks under $10 and stocks under $5 are usually not good candidates for the covered call strategy. Stick to large-cap blue chips instead due to their greater liquidity that tends to result in more orderly markets. If you need more help with market strategies, consider checking out the Benzinga options newsletter. Bookmark this site for more up-to-date information on covered calls and other strategies that can help you pull the most out of the market.
Turn to Webull
0 Commissions and no deposit minimums. Everyone gets smart tools for smart investing. Webull supports full extended hours trading, which includes full pre-market (4:00 AM - 9:30 AM ET) and after hours (4:00 PM - 8:00 PM ET) sessions. Webull Financial LLC is registered with and regulated by the Securities and Exchange Commission (SEC) and the Financial Industry Regulatory Authority (FINRA). It is also a member of the SIPC, which protects (up to $500,000, which includes a $250,000 limit for cash) against the loss of cash and securities held by a customer at a financially-troubled SIPC-member brokerage firm.