Want to claim 6 FREE stocks? Head over to Webull to get started.
Trading stocks means you can end up with a mixed bag of emotions. You might be excited at the prospect of watching your money grow, overwhelmed at the number of stock options available to you or even frustrated if you're having trouble making your 1st buy.
You don't want to pile on the feeling of being overcharged by your online trading platform. Commissions, account maintenance charges and other hidden fees can quickly add up and eat into your profits. As a new trader, you may already feel especially hesitant to start investing. You might not be sure which broker to trust and which is worth the price.
Luckily, most brokerages have recognized this fear and created free options to help new traders save more money when getting started. Take a look at our top picks to compare services and find your match today.
The Best Online Trading Platforms
Based on the criteria above, we've compiled a list of the best online trading platforms to get started trading stocks for free.
1. TradeStation

1 Minute Review
TradeStation is for advanced traders who need a comprehensive platform. The brokerage offers an impressive range of investable assets as frequent and professional traders appreciate its wide range of analysis tools. TradeStation's app is also equally effective, offering full platform capabilities.
Best For
Advanced traders
Options and futures traders
Active stock traders
Pros
Comprehensive trading platform and professional-grade tools
Wide range of tradable securities
Fully-operational mobile app
Cons
Confusing pricing structure to leave new traders with a weak understanding of what they pay
Cluttered layout to make navigating TradeStation's platform more difficult than it should be
TradeStation is for advanced traders who need a comprehensive platform. The brokerage offers an impressive range of investable assets. Frequent and professional traders appreciate its wide range of analysis tools. TradeStation's app is also equally effective, offering full platform capabilities.
TradeStation offers 2 distinct account types: its basic TS GO account for new traders and the more in-depth TS Select for advanced traders who need comprehensive tools and research options.
There's no minimum account balance required to open a TS GO account. TS Select accounts require a $2,000 minimum deposit.
If you're new to trading, you'll love TradeStation's Simulated Trading tool. It allows you to practice entering buy and sell orders using TradeStation's suite of charting and analysis tools and using your trading strategy without risking any of your own money.
2. Webull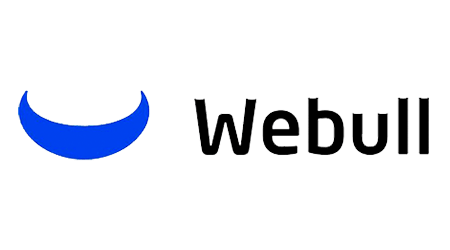 Best For
Intermediate Traders and Investors
1 Minute Review
Webull, founded in 2017, is a mobile app-based brokerage that features commission-free stock and exchange-traded fund (ETF) trading. It's regulated by the Securities and Exchange Commission (SEC) and the Financial Industry Regulatory Authority (FINRA).
Webull offers active traders technical indicators, economic calendars, ratings from research agencies, margin trading and short-selling. Webull's trading platform is designed for intermediate and experienced traders, although beginning traders can also benefit.
Webull is widely considered one of the best Robinhood alternatives.
Best For
Active traders
Intermediate traders
Advanced traders
Pros
No account maintenance fees or software platform fees
No charges to open and maintain an account
Intuitive trading platform with technical and fundamental analysis tools
Cons
Does not support trading in mutual funds, bonds or OTC stocks
Webull is a mobile app-based brokerage that features commission-free stock and exchange-traded fund (ETF) trading. It's regulated by the Securities and Exchange Commission (SEC) and the Financial Industry Regulatory Authority (FINRA).
Webull offers economic calendars, ratings from research agencies, margin trading and short-selling. Its intuitive trading platform is complete with technical and fundamental analysis tools. Its a solid option for active intermediate and advanced traders.
You'll enjoy commission-free trading for more than 5,000 different stocks and ETFs. There are no maintenance or software platform fees, and no charge to open or maintain an account.
3. eToro
Disclosure: eToro USA LLC; Investments are subject to market risk, including the possible loss of principal.
1 Minute Review
eToro is a broker that offers access to over 25 of the world's most popular cryptocurrencies and 1600 stocks. They have a few unique education and useability tools. Traders can begin buying and selling in as little as 10 minutes.
eToro's unique CopyTrader feature allows new investors to "copy" the buy orders of professional investors, while the company's eToro Club feature provides investors with a range of additional education tools and resources. 

Best For
Traders looking for an easy-to-use platform
Traders who want to practice their trades using a virtual account before entering the market
Pros
Simple platform that is easy to master
CopyTrader feature that allows new traders to copy the same strategies used by professionals
Virtual dummy account that gives you $100,000 to practice trades
eToro is already popular among crypto investors, and it brings more diversity to your portfolio by allowing you to invest in stocks and ETFs. With stock trading, you can add your stocks to an existing crypto portfolio, bringing more variety to your investments and allowing you to see all your holdings in one place.
Stock trading at eToro also includes:
Investing in full stocks or fractional shares for as little as $10
Engaging with real, experienced investors on strategy options
Reviewing detailed charts and technical analysis
Zero commissions
4. Axos Invest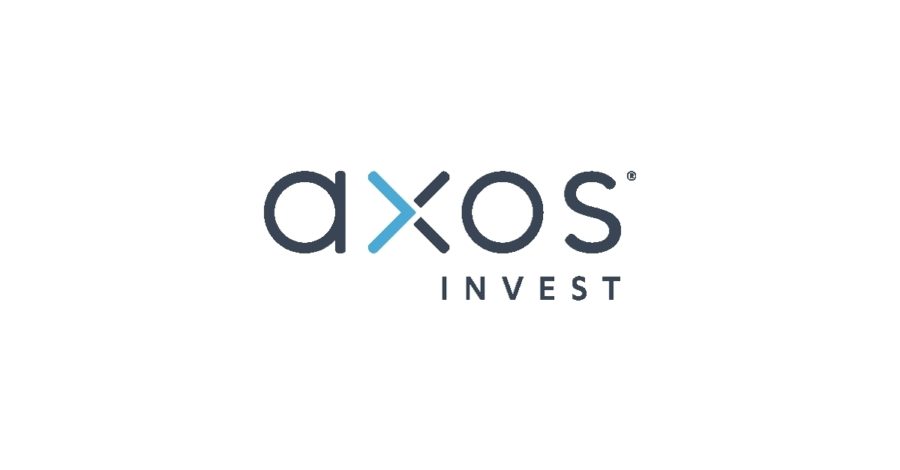 1 Minute Review
It seems like new digital investment management platforms are sprouting up left and right, and for good reason — there's a great need for easy, straightforward investment management that doesn't cost an arm and a leg in fees or to get started. If you're new to investing or an old hat who wants to make the switch to a virtual manager, deciding which features you need can be confusing if not overwhelming.
If you want a no-frills financial management platform, Axos Invest (formerly WiseBanyan) takes a traditional but sophisticated approach to automated online investing.
Best For
Traditional investors trying out an automated investor for the first time
New investors that want to take a hands-off approach to portfolio management
Pros
Straightforward automated investing
Relatively low account minimum and automated investing fee
A solid roster of available investment account types
Cons
Not a stand-out from other services if you're someone who likes all the bells and whistles with your digital financial platform
No direct relationship with a human financial advisor
Axos Invest, formerly known as WiseBanyan, allows you to automate your investments, saving you money and time. The platform also offers checking accounts and a high-yield savings account that can help you save for the future.
When you register with Axos Invest, you pay a small 0.24% total fee from your assets under management to work with the platform. Every automated trade is set up using a strategy you prefer, and there are also services that help you avoid tax losses, selective trading, IRA automation and quick deposit features.
5. SoFi Active Invest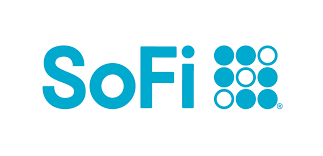 1 Minute Review
SoFi's mission is simple: to help reach clients like you reach their financial independence and realize their ambitions. SoFi knows that this independence comes from making decisions that help your money start to work for you in the long run. The brand helps individuals make these decisions through personal financial products such as personal loans, student loans and automated and active investing. 
The brand additionally provides in-person experiences such as educational and networking events, personalized guidance from experienced financial planners and one-on-one advising with professional career coaches. SoFi's services have been highlighted in outlets such as Forbes, Medium, and CNBC's Make It.
Best For
IPO Investing
Mobile Investing
Pros
U.S.-based customer service
Highly-rated mobile app for iPhone and Android
Cons
Only available in the U.S.
SoFi Active Investing is aimed at young investors. It offers free trades of stocks and exchange-traded funds, the ability to buy and sell cryptocurrencies like Bitcoin and Ethereum, and fractional shares of companies such as Amazon and Netflix.
Young investors can also gain from its members benefits, including free educational seminars and meetings with financial advisors. SoFi has no account minimum, so it's easy to get started today.
6. Moomoo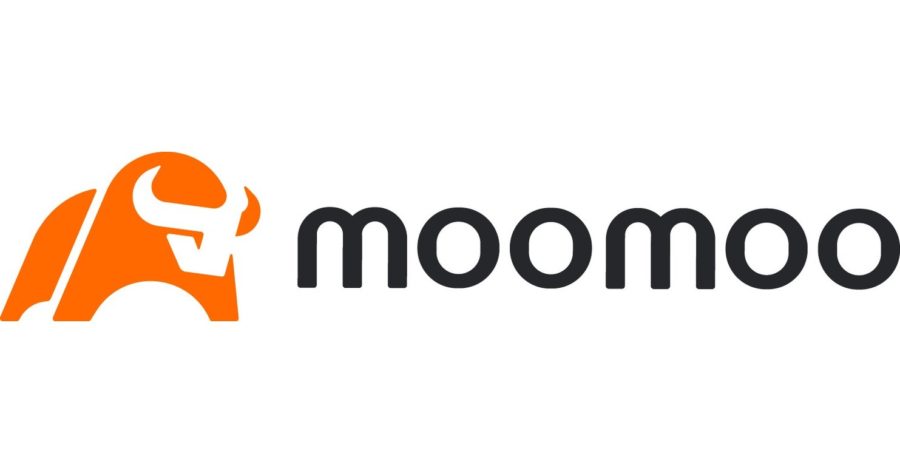 1 Minute Review
Moomoo is a commission-free mobile trading app available on Apple, Google and Windows devices. A subsidiary of Futu Holdings Ltd., it's backed by venture capital affiliates of Matrix, Sequoia, and Tencent (NASDAQ: FUTU). Securities offered by Futu Inc., regulated by the Securities and Exchange Commission (SEC) and the Financial Industry Regulatory Authority (FINRA).
Moomoo is another great alternative for Robinhood. This is an outstanding trading platform if you want to dive deep into smart trading. It offers impressive trading tools and opportunities for both new and advanced traders, including advanced charting, pre and post-market trading, international trading, research and analysis tools, and most popular of all, free Level 2 quotes.
Get started right away by downloading Moomoo to your phone, tablet or another mobile device.
Best For
Cost-conscious traders
Active and Advanced traders
Pros
Over 8,000 different stocks that can be sold short
Access trading and quotes in pre-market (4 a.m. to 9:30 a.m. ET) and post-market hours (4 p.m. to 8 p.m. ET)
No minimum deposit to open an account.
Moomoo is a stock trading app with in-depth, customizable tools and a powerful platform. It's a No. 1 contender for fastest trades. Moomoo's trading channels and order processing capabilities fit all investor levels with its intuitive and powerful investing platform.
You get free access to Level 2 market data which displays real-time bids and asks. You can determine entry or exit points that assure the liquidity needed to complete your trades. (Don't forget Moomoo's customized stock screener so you can get what you need — instantly, the way you want it!)
Moomoo charges no commission for U.S stocks, ADRs, ETFs and options. Learn more.
7. TD Ameritrade

1 Minute Review
This publicly listed discount broker, which is in existence for over four decades, is service-intensive, offering intuitive and powerful investment tools. Especially, with equity investing, a flat fee is charged, with the firm claiming that it charges no trade minimum, no data fees, and no platform fees. Though it is pricier than many other discount brokers, what tilts the scales in its favor is its well-rounded service offerings and the quality and value it offers its clients.
Best For
Novice investors
Retirement savers
Day traders
Pros
World-class trading platforms
Detailed research reports and Education Center
Assets ranging from stocks and ETFs to derivatives like futures and options
Cons
Thinkorswim can be overwhelming to inexperienced traders
Derivatives trading more costly than some competitors
Expensive margin rates
TD Ameritrade is 1 of the largest discount brokers. It's a 1-stop-shop for traders and investors with varied trading experience. It offers a range of tradable securities, advanced and user-friendly platforms, as well as tools made available to users.
Opening an account is fairly easy and you can pay for it electronically and start trading the very same day. The Web Platform's My Dock feature adds up to four columns of streaming data, while it also has predefined and custom screeners to filter thousands of investment opportunities.
Additionally, the Snap Ticket trading features to ensure a secure connection and make the trade even while you are doing any other task.
Given the plethora of research reports and the advanced trading tools TD Ameritrade boasts of, it is quite apparent that it fits into the scheme of advanced traders nicely.
8. Interactive Brokers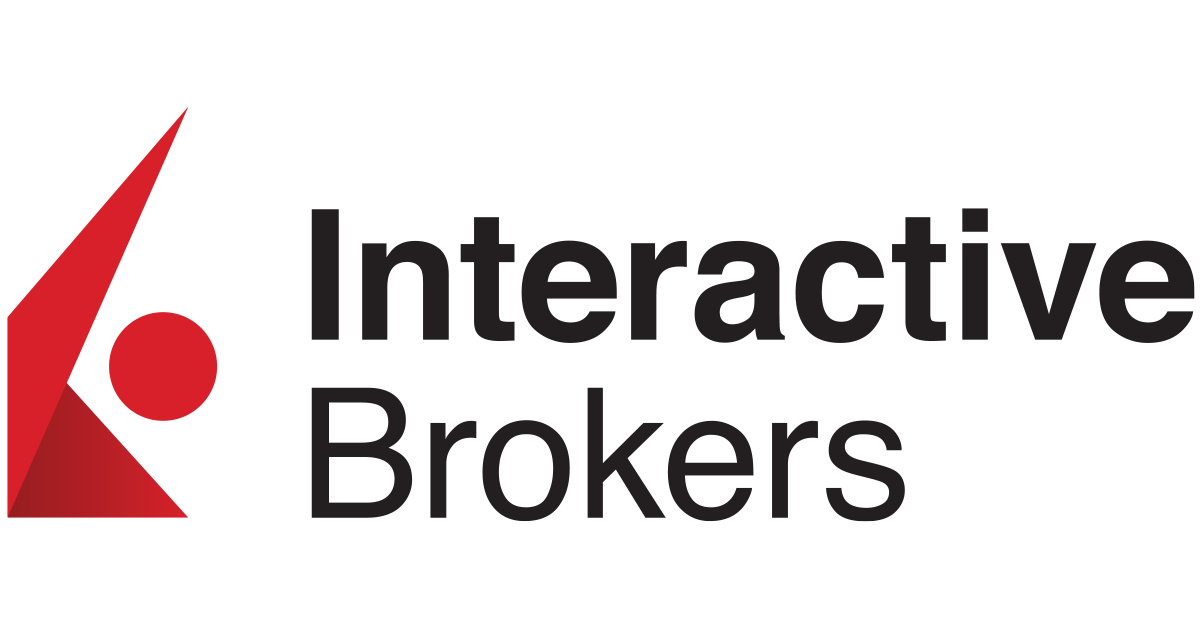 get started
securely through Interactive Broker's website
1 Minute Review
Interactive Brokers is a comprehensive trading platform that gives you access to a massive range of securities at affordable prices. You can buy assets from all around the world from the comfort of your home or office with access to over 135 global markets. Options, futures, forex and fund trading are also available, and most traders won't pay a commission on any purchase or sale.  
IBKR is geared primarily toward experienced traders and investors but now with the availability of free trades with IBKR Lite, casual traders can also acclimate to IBKR's offerings.
Best For
Access to international markets
Active traders
Sophisticated investors
Detailed mobile app that makes trading simple
Wide range of available account types and tradeable assets
Pros
IB SmartRouting provides significant price improvement vs. industry
Fractional trading allows investing regardless of share price
Industry's lowest margin rates
Earn more by lending your fuly-paid shares
Cons
Beginner investors might prefer a broker that offers a bit more hand-holding and educational resources
Created for experienced, professional day traders, Interactive Brokers offers users 4,156 no transaction fee funds.
However, Interactive Brokers has earned a special place on our list for its incredibly low-cost stock trading and investing. And Interactive Brokers got rid of account minimums for individual investors.
Though not free, users pay just $1 maximum per stock trade and $0.70 per options contract. These commissions are an average of about $4 lower than most competitors, making it 1 of the lowest-cost trading platforms on the market. and account maintenance fees (a monthly $10 inactivity fee for traders with account balances under $100,000).
If you're an active trader and you're looking for individual trades, Interactive Brokers is the closest you'll get to free trading at a professional level.
9. Robinhood

1 Minute Review
Robinhood is a broker designed for traders who want a simple and easy-to-use platform. It takes out all the bells and whistles that can be confusing to the modern day trader, serving as the perfect place for beginners to learn the markets. The interface is intuitive and easy to master, streamlined to ensure you don't get distracted as you build a portfolio. Though advanced traders might like more thorough analysis tools, Robinhood gives you everything you need to start trading and learn the ropes.
Best For
Beginner traders
Mobile traders
Pros
Streamlined, easy-to-understand interface
Mobile app with full capabilities
Can buy and sell cryptocurrency
Cons
Fewer analysis tools than most
Only taxable, non-retirement accounts are available
The gold standard of free stock trading, Robinhood is a unique app that allows users to buy a wide range of exchange-traded funds and stocks.
The mobile trading app has also introduced cryptocurrencies with its 2019 update—though this option is not available in a number of U.S. states, including New York, Washington, Nevada and others.
The platform charges $0 in commissions and there are no account maintenance or inactivity fees you'll have to worry about. If you're looking for research and tools, the Robinhood offers company information, charts, and other tools. The broker nonetheless offers exactly what it promises—truly free trades and over 5,000 equities to choose from.
The platform appeals to this demographic by offering the bare essentials of investment products and services. That means that those seeking to purchase and sell bonds, options contracts or mutual fund shares will have to look elsewhere. At the moment, the only vehicles available to Robinhood Investors are domestic exchange stocks and ETFs.
10. Charles Schwab

1 Minute Review
Charles Schwab is a solid choice for traders of all skill levels. It offers full access to the U.S. equity and options markets as well as 30 international markets. Traders can create a diverse portfolio with $0 commissions and no account minimums. Schwab's margin trading is expensive but Schwab makes up for it with affordable futures and options trades, along with a comprehensive mobile offering.
Best For
3 trading platforms perfectly in sync makes matching your platform to your skill level a snap
Excellent futures trading education for new traders
$0 account minimum means anyone can start trading
Pros
Wide range of available assets to trade, including futures and 30 global markets
SmartStreet Edge platform is powerful enough for advanced traders, yet easy enough for new traders to utilize
Unique educational resources (like infographics and podcasts) make learning fun
Cons
Margin rates are more expensive than competitors
More limitations on available margin than competitors
Expensive mutual funds
If you're looking to invest in ETFs for free, Charles Schwab has 1 of the most comprehensive selections available.
Schwab offers 200 commission-free ETFs. Users can build a comprehensive and diverse collection of funds without paying the fees that come along with buying individual stocks. Charles Schwab also offers over 4,000 commission-free mutual funds, a selection on-par with competitors.
While accounts with Charles Schwab typically come along with a $1,000 account minimum, the brokerage firm frequently runs promotions that offer to waive this minimum if you sign up for an automatic $100 monthly investment.
Though buying ETFs and mutual funds is free, it's important to note that traders are subject to a $5 commission when buying or selling individual stocks and options.
11. Vanguard

Best For
ETF and Mutual Fund Investing
1 Minute Review
Vanguard was the first to offer low-commission trading on inexpensive index funds based on consumer-friendly investment principles. Day traders might not find Vanguard's old-school style appealing, but retirement savers, buy-and-hold investors and companies that seek employer-sponsored programs might want to take a gander. Vanguard is a sensible choice for common-sense investment advice and efficient products. It's a company that sticks to the morals of its hardy pioneer, Jack Bogle.
Best For
Retirement savers
Buy-and-hold investors
Investors looking for a simple stock trading platform
Pros
Large family of inexpensive ETFs and mutual funds
Strong stock research selections
Non-intimidating platform and mobile app
Cons
Only 10 technical indicators available for charts
No futures or forex trading
Not ideal for day traders
When it comes to buying and selling commission-free ETFs, Vanguard reigns supreme. The financial giant's founder invented the mutual fund, and the company offers over 1,800 commission-free ETFs and 2,800 transaction-free mutual funds.
Its selection of mutual funds is expansive, offering everything from an S&P 500 index fund to the Vanguard Real Estate ETF that invests solely in real estate management companies and property holdings.
Though Vanguard charges a $20 annual service fee, the company waives this fee for account holders with over $10,000 in Vanguard funds and holdings.
12. TradeZero
When you use TradeZero, you gain access to a mobile app and desktop application that gives you all the information you need to invest wisely. There are no-fee and low-fee trading options, and you can register for a ZeroPro account for just $59 per month that gives you access to even more trading functionality.
With 24/7 customer service, you can get answers to all your questions at any time. Additionally, you gain access to advanced charts, indicators, news items, alerts and much more.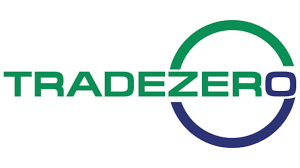 1 Minute Review
TradeZero is an online broker and free stock trading platform that provides everything you need to successfully share and trade, including round-the-clock customer support. TradeZero provides four different trading state-of-the-art software programs with its services, a locator for sourcing shares for shorting, commission-free trades, and real-time streaming, to name a few of the features promoted on their website. The software is a unique and (potentially) affordable option for anyone interested in stock trading.
Best For
Traders seeking high transparency and mobility in a stock trading program
Those attracted to commission-free trades
Those seeking a free version of a high-quality trading program
Pros
24/7 live customer support
Uses ZeroWeb technology, a powerful level 2 online platform with direct market access
Mobile app allows users to access stocks and trade in real-time while on the go
Cons
Enforces Pattern Day Trading restrictions (accounts need to maintain a daily equity balance of at least $25k)
Mobile app could offer more features
Characteristics of a Successful Online Stock Trader
Though each trader has his own individual set of financial and personal goals, the most successful stock traders enter the market with the following 3 characteristics:
Commitment to education: The most successful traders never buy stocks based on a "gut feeling." They do their research, look at the history of the company and its leadership and make selections based on hard data and perspectives of industry experts.

They also stay up-to-date on political happenings both at home and abroad and they factor in how new laws and regulations affect the market. Looking to increase your knowledge of the stock market? Check out our list of the best low-cost day trading courses you can sign up for right now.

Use of the right tools: The best stock traders use the right tools at their disposal.

A realistic perspective: There are plenty of stock trading courses that teach traders the secrets that industry professionals "hide" from the general public and website pop-ups that say they the next Amazon or Bitcoin buy. The best traders know that these are over-exaggerated claims at best and downright scams at worst. Before you start trading, check your goals and make sure they are realistic—the stories of overnight millionaires are few and far between.
Things to Look for in an Online Trading Platform
Though most stock trading platforms charge account maintenance fees and commissions, you'll find a number of brokers that will allow you to trade for free. Some characteristics that all reliable free trading platforms share include:
An intuitive trading site: A brokerage firm isn't very useful if you can't understand how to get started. Watch a few YouTube tutorials or website overviews to get a feel for the platform before you commit desktop space and time to the broker. If the platform isn't intuitive, check the brokerage's customer service options. A responsive team of customer service professionals may be able to help you understand how to operate a more complicated platform.

Clear and easy-to-understand free trading: Though some platforms will allow you to trade for free indefinitely, some may only allow commission-free trades within a limited window after opening an account. When you sign up for an account on a free trading platform, make sure you read the terms of service to understand how many free trades you are entitled to with your account. Brokerages that try to hide this information may make their money "tricking" users into thinking that trades are free indefinitely, only to stick them with high fees later on by hiding a clause in the fine print.

Realistic claims: Trading platforms that make unrealistic claims (like promising a dollar amount of returns or claiming that they have "secrets" that other brokers hide) are more than likely just trying to take your money with a hidden fee or commission. Remember, if it sounds too good to be true, it probably is.
Find an Online Brokerage Now
Start with our top online broker platforms to find a service that works for you. A solid brokerage can also help you stay up-to-date on the market and make smart buying and selling decisions.
It's hard to find a complete free trading platform. However, any online broker platform worth using will offer you a free trail period to try the product and use its educational offering. Get your feet wet and try a few options to settle on your best fit today.
Frequently Asked Questions
Can I use multiple online stock trading platforms?
There are no restrictions on the number of online brokerage accounts or platforms.
Answer Link
What are the best online stock trading platforms for professional traders?
Benzinga recommends Charles Schwab, Webull and Interactive Brokers.
Answer Link