Eugene Robinson, Steve Cortes, Joy-Ann Reid Talk About Trump's Relationship With The Press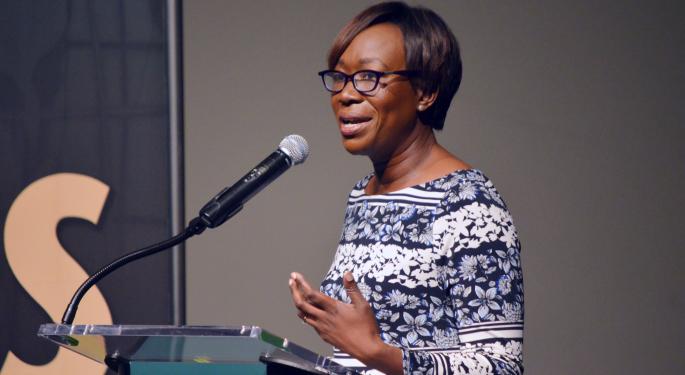 When then-presidential candidate Donald Trump banned the Washington Post from campaign events, the paper didn't stop covering them.
Instead, reporter Jenna Johnson covered the rallies with the audience.
"She ended up with much fuller, richer stories than she would have gotten with the press credential," said Post columnist Eugene Robinson. "It was a great reminder that access is not our job. Accountability is our job."
Robinson, Fox News contributor Steve Cortes and MSNBC host Joy-Ann Reid tackled the relationship between the press and a president who frequently attacks the media and utters falsehoods in a panel discussion at Detroit's Wayne State University Tuesday.
Fox Contributor Booed
Cortes, who advised Trump during the campaign and serves on his Hispanic Advisory Council, acknowledged he was in largely Democratic territory.
"I'm used to walking into a lion's den," Cortes said.
The Fox News contributor said bias toward Democratic presidential candidate Hillary Clinton in the press — and the certainty among journalists that she would win — was "stunning."
"If you'd been dropped from outer space, you would have thought there was a natural disaster or terrorist attack in the U.S.," Cortes said of the mood at CNN the day after Election Day. The crowd paused for a moment, then clapped in apparent agreement with the comparison.
The media has failed to recognize the problems of Americans "between Brooklyn and Brentwood" — economic hardship, skyrocketing suicide rates and opioid addiction, Cortes said.
Cortes was booed when he invoked the term "fake news" and again when he said Trump was "the first person I heard talk about opioid addiction publicly."
Fox News contributor Steve Cortes. Photo by Dustin Blitchok.
Reid: 'What He Wants From Us Is Praise'
Reid, who hosts "AM Joy" on MSNBC, said Trump is a president who will attack a publication such as The New York Times (NYSE: NYT) and then sit for an interview with the paper's reporters.
"This is a president whose need is only matched by his rage for the media," she said.
Rather than demanding fair coverage from the press, Trump demands "praise," Reid said. "And that's not our job."
In discussing the media landscape, Reid cited a Sinclair Broadcast Group Inc (NASDAQ: SBGI) appearance Tuesday by former White House adviser Sebastian Gorka in which he said "our big issue is black African gun crime against black Africans," a remark Reid compared to apartheid South Africa.
Local news stations remain the most trusted sources in the U.S., Reid said, but Sinclair Broadcasting requires stations to run programs such as "Bottom Line With Boris," which she termed "nothing short of propaganda."
Sinclair could push such programs to many more affiliates if the company's proposed merger with Tribune Media Co (NYSE: TRCO) is approved, Reid said.
"This would be Fox News on steroids."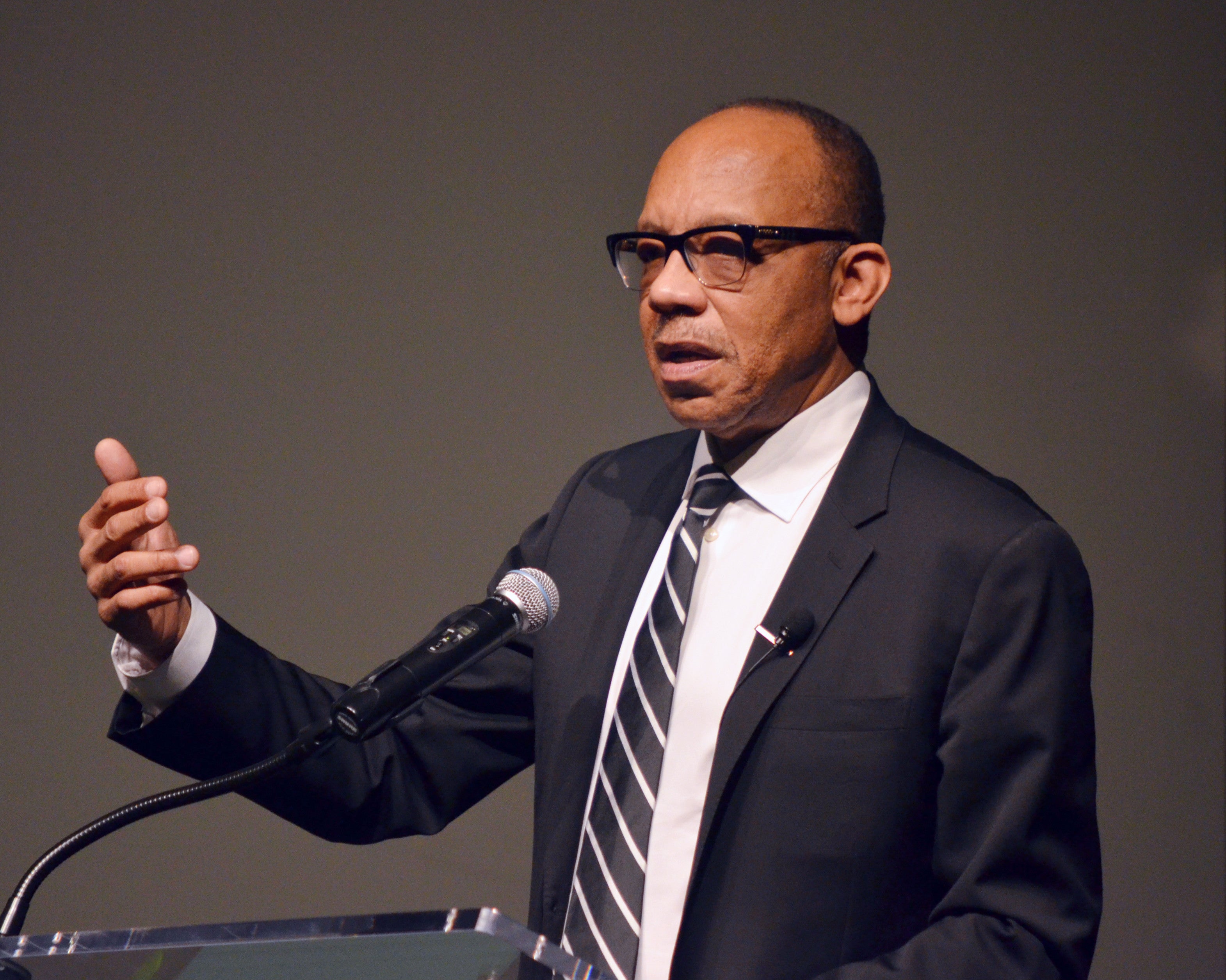 Washington Post columnist Eugene Robinson, speaking at Wayne State University in Detroit on Tuesday, Oct. 24. Photo by Dustin Blitchok.
Fact-Checking Trump
Cortes mentioned three stories he said were "fake news" Tuesday: a CNN piece about former FBI Director James Comey; a Washington Post story about Comey requesting more funds for the Russia investigation; and an NBC report that Trump wanted the country's nuclear arsenal expanded tenfold.
Robinson told Cortes the stories were mistakes.
"If a mistake is disqualifying; if a mistake means you never trust the media again, then we're doomed."
Moderator Devin Scillian, an anchor at Detroit's NBC affiliate WDIV-TV, said three journalists lost their jobs after CNN retracted a story in June.
"When the White House gets something wrong, we just move on to the next day."
The journalistic impulse is to fact-check an administration that lies daily, he said.
"What I've come to realize right now is that the real problem in American journalism is my OCD colliding with the president's Tourette syndrome," Scillian said.
Related Links:
Trump Vs. Corker: The Latest On Their Bitter War Of Words
'Fake News' Media Keeping Masses Informed, Literally Saving Lives In Houston
Main image: Joy-Ann Reid at Wayne State University Oct. 24. Photo by Dustin Blitchok.
View Comments and Join the Discussion!
Posted-In: Detroit Donald Trump Eugene Robinson Fox News Joy-Ann ReidPolitics Media General Best of Benzinga