Donald Trump Wins 2016 Presidential Election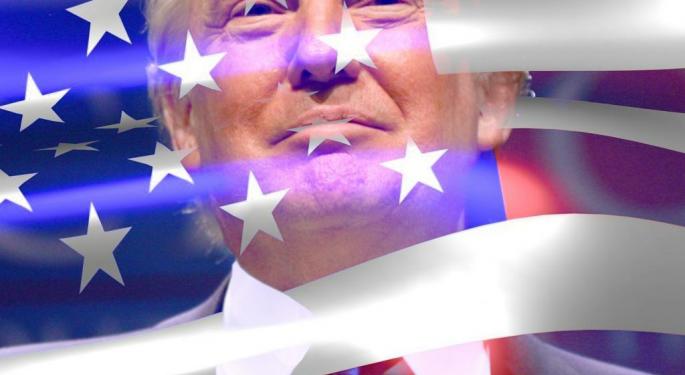 The votes are in.
Republican Presidential candidate Donald Trump appears to have won the 2016 U.S. election. It was a hotly-contested vote against Hillary Clinton that few saw coming.
It was a tense night for the country, with Twitter abuzz with minute-to-minute results. Every major TV news outlet did their best to keep viewers as up-to-date as possible about the intricacies of the polls.
To the surprise of many, Trump won big from Florida, Ohio and Pennsylvania en route to getting the necessary 270 electoral votes.
Global markets went haywire throughout the night. Dow futures were down more than 800 points after earlier rising about 200 points. S&P Futures were down more than 5.5 percent.
Regardless of which candidate had come out on top, the market has reacted strongly to recent elections. Since 1984, the S&P 500 has averaged a one-week return of -2.2 percent following Election Day.
Since Dwight Eisenhower was elected in 1952, there have been 18 presidential terms of office. During 15 of those 18 terms, the S&P 500 delivered gains, the largest of which was the 84.5 percent gain during President Barack Obama's first term in office.
The only three times the S&P 500 has delivered negative gains for an entire presidential term were the second term of President Richard Nixon (-31.9 percent) and both terms of President George W. Bush (-12.4 percent, -31.5 percent).
Time will tell how the markets react.
View Comments and Join the Discussion!
Posted-In: Donald Trump Hillary ClintonNews Politics Events Hot Markets General Best of Benzinga