A Timeline Of How Silicon Valley Reengineered Journalism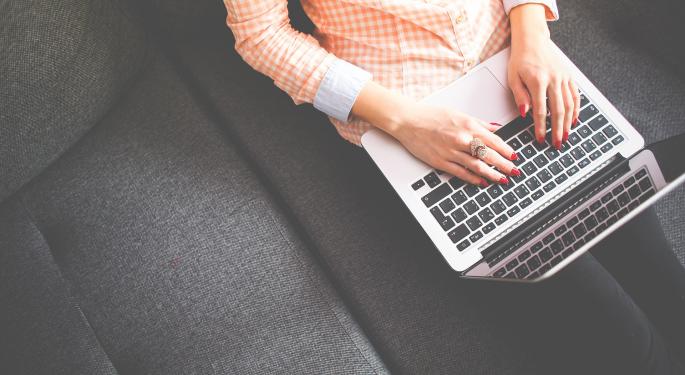 No mid-2000s journalism textbook carries a chapter on Twitter Inc (NASDAQ: TWTR), but today, building a following is must in the trade. No pre-2000s reporter tracked weekly Facebook Inc (NASDAQ: FB) likes, but today, online engagement is a standard newsroom metric.
The entire news profession has transformed over the last 10 years in step with tech platform evolution, which even now forces publisher to adapt to continued product updates, publisher partnerships, policy changes, algorithmic curation and advertising standards.
Here are some of the most disruptive milestones listed on an innovation timeline by The Columbia Journalism School's Tow Center for Digital Journalism:
Content And Distribution
From the 2006 launch of Alphabet Inc (NASDAQ: GOOG) (NASDAQ: GOOGL)'s Google News to Facebook's 2015 Instant Articles and Apple Inc. (NASDAQ: AAPL)'s 2016 News app, tech platforms have transformed the news marketplace by increasing article exposure and readability.
More recently, Snap Inc (NYSE: SNAP)'s 2015 launch of Snapchat Discover and Facebook's 2016 release of 360 videos challenged publishers to experiment with entirely new storytelling media.
The 2004 launch of Facebook, 2010 arrival of Instagram and Twitter's 2015 adoption of live streaming heightened competition for content producers with the proliferation of citizen journalists and photojournalists.
Algorithmic Curation
Twitter's 2011 timeline curation pave the way for priority viewing, and Facebook's 2014 Trending and Paper features led to further personalization of news. Later algorithmic updates deprioritized clickbait and favored content of interest.
The concept of artificial intelligence-guided filters was both a boon and challenge for publishers, who put their content before the right people but were also challenged to use creative keywords to entice new audiences.
Advertising
With the decline of print, publishers have faced increasing pressure to sell digital ads — and competition from tech platforms hasn't made it easy. Google launched AdWords in 2000, Instagram started selling carousel ads in 2015, and additional products and services have since emerged to entice advertisers.
Publishers have benefited, however, from running their own marketing campaigns on the platforms and using features targeting specific readers, including Facebook's Audience Optimization that debuted in 2016.
Policy And Censorship
In 2006, Google surrendered to Chinese government censorship policies, and although it eventually reversed the measure years later, it set a precedent for Facebook's concession in 2016.
The tech companies have long enforced their own censorship standards, with most recent campaigns involving the policing of fake news and extremist group activity.
Partnerships
Tech sites are well aware of their impact on the media space, so much so that many have begun poaching top reporters from traditional news outlets to build partnership strategies.
Google developed its News Lab for journalistic tech support in 2015, and by early 2017, Facebook Journalism Project debuted to enhance collaboration with publishers.
Companies have also launched products specifically for members of the media.
Facebook led the way in 2014 by launching the now-defunct Newswire service allowing publishers to embed newsworthy Facebook content into its stories. Twitter then launched its Curator in 2015 to allow publishers to more efficiently mine content.
Posted-In: journalism media Silicon ValleyEducation Psychology Top Stories Media General Best of Benzinga
View Comments and Join the Discussion!