How YouTube, Facebook Censorship Aligns With US Counter-Terrorism Efforts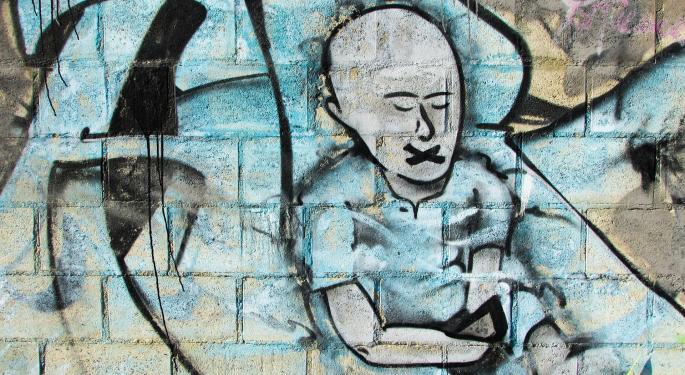 It sounds counterintuitive for censorship or community expulsion to curb violent extremism, whose perpetrators are already driven by feelings of discrimination, alienation, oppression or non-acceptance, according to the Federal Bureau of Investigation.
But the recent strategies of tech and social media companies engaging in counter-terrorism efforts have been welcomed by federal agencies.
Discontent to serve terrorist agenda as propaganda and recruitment platforms, Alphabet Inc (NASDAQ: GOOG) (NASDAQ: GOOGL)'s YouTube, Facebook Inc (NASDAQ: FB) and other online communications companies have committed to heightened site censorship. Over the last two months alone, Facebook reportedly deleted about 66,000 posts flagged as hate speech each week.
"Private companies have a crucial role to play in setting their own boundaries and defining the terms under which they will allow customers to use their services," a State Department official told Benzinga. "For instance, companies can take voluntary action to remove violent extremist content that violates their terms of service. Companies may, for business reasons, prohibit posting content on their services that governments cannot regulate consistent with their own laws and international obligations."
The department supports voluntary industry efforts to rout violent extremism, which often well supplement government activity hindered by legal limitations.
"It is important for governments to work closely and creatively with civil society, academia and the private sector; governments certainly cannot — and should not — do this alone," its spokesperson said.
The department did not comment on the influence the business sector has had thus far on the threat of terrorism, and the FBI declined to comment.
Related Links:
Here's How YouTube's New Policing Policies Will Impact Content
Posted-In: Education Futures Politics Psychology Top Stories Exclusives Markets Tech Best of Benzinga
View Comments and Join the Discussion!