Is Silicon Valley The New Frontier In Journalism?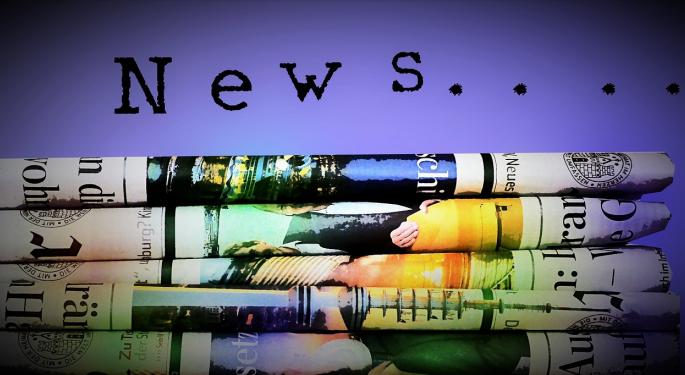 It's been a bleak decade for journalists.
Every week brings another round of layoffs spawned by shifting consumer trends.
On Monday, Gannett Co Inc (NYSE: GCI) announced 141 impending cuts at a New Jersey paper. In 2016, Guardian Media Group downsized its U.S. workforce by about 30 percent, Time Inc (NYSE: TIME) cut about 110 employees and VICE News laid off 15 in the United States and its entire U.K. team. In 2015, News Corp (NASDAQ: NWSA)'s the Wall Street Journal and Dow Jones cut more than 100 positions.
The losses are the only constant in the evolving industry.
And at this tumultuous time, some are leaving by choice.
What's The News?
Over the last three weeks, three seasoned journalists resigned from their posts to pursue opportunities in an entirely different industry.
In early January, Facebook Inc (NASDAQ: FB) recruited Campbell Brown, the former CNN prime-time host and NBC News correspondent, to head its media partnerships team.
Not a week later, Monica Langley ended her decades-long tenure with the Wall Street Journal to join the salesforce.com, inc. (NYSE: CRM) team as executive vice president of global strategic affairs.
And on January 23, Quentin Hardy of the New York Times Co (NYSE: NYT) announced his transition through a series of tweets.
The deputy tech editor posted, "Some personal news: I'm leaving The New York Times to be the head of Editorial at Google Cloud."
"It is a hard professional decision to leaving the Times, and this move is a mark of what a great opportunity I've got at Google."
Experts Weigh In
The departures of these media bigwigs generated significant meta-news. Nevertheless, one industry expert said the incidents weren't unprecedented.
"This trend has been happening for quite some time," said Chris Roush, a professor of business journalism at the University of North Carolina. "But what it also shows is that these business journalists have valuable skills that companies want, such as being able to communicate and write about complicated topics."
A fellow media scholar agreed.
"I have always preached that journalism education is good preparation for a variety of professions and that, while one might start her career as a newspaper reporter, it is probable that she will evolve into a related field," said John Hartman, a journalism professor at Kent State University. "The ability to gather information and shape it into a coherent presentation for a mass or target audience is invaluable and always will be."
So, big tech companies value journalists — but journalists also seem to value corporate opportunities. Roush said the new positions are enticing to journalists looking for job security, regular hours and higher pay.
"Overall, the journalism industry is in a huge state of upheaval," he said. "And this is just part of that evolution."
Many journalists entertain mid-career jumps into public relations. Still, the recent series of splits seems different.
"I do think it is two separate trends," Roush said. "There are business journalists who go into PR, and there are business journalists who go into the business side of things. But what they all have in common is that ability to communicate effectively and use communication to get a job done."
Despite the opportunities afforded in the business realm, he said the industry will survive the ostensible exodus — and thrive.
"Journalism, and the watchdog role that it plays, will survive and be even stronger," Roush said. "That's what I believe."
View Comments and Join the Discussion!
Posted-In: Campbell Brown Chris Roush cnnEducation Top Stories Media Interview General Best of Benzinga