Here's Why Companies Like Chipotle Don't Split Their Stock Anymore - And Why Perhaps They Should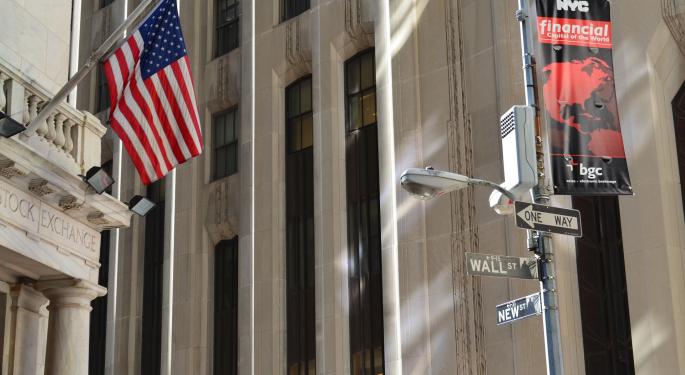 Recently, Loop Capital Markets argued strongly for a stock split by Ulta Beauty Inc (NASDAQ: ULTA), reasoning that a 5-for-1, or 10-for-1 split could increase the attractiveness of the shares for individual investors.
Despite the recent news of DryShips Inc. (NASDAQ: DRYS) frequent forays into reverse splits, stock splits aren't all that common on Wall Street. When thinking about stock splits, it's important to keep in mind why splits make shares attractive, what the mechanism of a split is and why companies don't resort to it more often.
What's A Stock Split?
A stock split is a corporate decision taken by the company following approval by its board to split its share. The decision to split shares could be based on a plethora of reasons.
The company could want to make its shares affordable to retail investors. This is especially true in case of highly priced shares such as Amazon.com, Inc. (NASDAQ: AMZN), Alphabet Inc (NASDAQ: GOOG) (NASDAQ: GOOGL), Chipotle Mexican Grill, Inc. (NYSE: CMG), etc. A split increases liquidity, which in turn brings in more buyers and sellers, helping a stock realize its true value.
Some companies offer other reasons as well. Kroger Co (NYSE: KR) announced a stock split in 2015, for the first time in 16 years. The company opined that through the split, it hoped to make its stock more affordable to its employees.
Amid all these reasons is one constant: the valuation of shares. Although stock splits increase the number of outstanding shares in the market, the market capitalization of the company pre- and post-split remains the same.
The Mechanism Of A Stock Split
When a company decides to split its shares, it makes an announcement concerning the split, giving out details of how many shares a shareholder will get for each share in the company currently held.
Usually, the stock split will be effected through a stock dividend. A shareholder would receive additional shares instead of the usual cash dividend, and those eligible to receive the stock dividend are the ones who hold the shares as on the record date the company declares.
On April 23, 2014, Apple Inc. (NASDAQ: AAPL) announced a 7-for-1 stock split, with the record date set for June 2, 2014. The stock was to trade a split-adjusted basis on June 9, 2014.
Apple's pre-split price was $645.57. On June 9, the day the stock began trading on a split-adjusted basis, it ended at $93.70. Although traders may attempt to trade on the news, those invested long term may be well advised to stay immune to the hype surrounding the announcement and the returns on holding the stock long term may be far greater than the near-term, price-related gain.
Netflix, Inc. (NASDAQ: NFLX) announced a split in April 2015.
Stock Split Losing Its Charm?
Stock split announcements in the current bull market run that began in 2009 are few and far between compared to those in the previous two bull runs between 1995–2000 and 2002–2007, according to a Bloomberg report quoting Credit Suisse.
What holds companies from being lavish in stock split announcements could be the predominance of exchange-traded funds and institutional investors in the realm of investing.
For an institutional investor, it wouldn't matter even if the stock is pricey. Another line of logic: When the stock price is elevated, it is immune from day trading, which introduces volatility in the stock. The egoistic outlook of some promoters, who would want their stocks to remain at stratospheric levels could also be a deterrent.
Will Stock Splits Matter Anymore?
Taking Chipotle as a case study, look at whether companies justified in splitting shares with the objective of making it affordable to retail investors.
The latest 10-K filing by the company revealed that the company had 28.77 million outstanding shares as of Jan. 31, 2017. Yahoo's database puts the float at 25.77 million. Percentage of shares held by insiders is 1.58 percent and institutional investors is 92.40 percent, suggesting that about 6 percent is held by retail investors.
If a company does want to keep this minority investors in the good books and in the reckoning, a stock split might be the right way to do it.
Related Links:
Rodman & Renshaw Gives Gevo $12 Price Target, Reflects On Progress
A Citrix Tale Of Spinoffs And Share Prices, Mergers And Market Moves
Posted-In: Bloomberg Credit SuisseEducation Restaurants Stock Split Top Stories Markets General Best of Benzinga
View Comments and Join the Discussion!