DryShips Reverse Split, 5th In 13 Months, Went Into Effect Today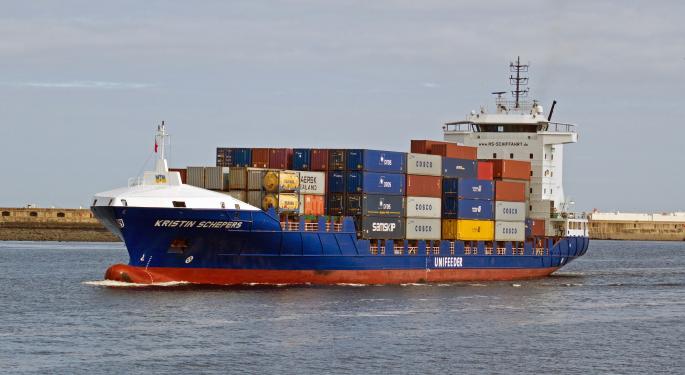 While most investors gear up for quarterly earnings reports, DryShips Inc. (NASDAQ: DRYS) investors have been gearing up for what seems like the company's routine quarterly reverse split.
On Tuesday, DryShips performed its fifth reverse split in the past 13 months. In that time, the company has averaged one reverse split every 2.6 months, or slightly more than one per quarter.
The latest split is a 4-to-1 reverse split, and the stock has already given up 22 percent of its post-split market cap on Tuesday morning.
The 4-to-1 reverse split comes on the heels of an 8-to-1 reverse split in January, a 15-to-1 reverse split in November, a 4-to-1 reverse split in August and a 25-to-1 reverse split last March. Altogether, a single share of DryShips stock today, worth roughly $1.90, would have represented 51,200 shares of DryShips at the beginning of 2016. In that time, the stock's market cap is down more than 99.9 percent.
Onlookers on Twitter are left shaking their heads.
$DRYS pic.twitter.com/UyGNWfCy7T

— Quoth the Raven (@QTRResearch) April 6, 2017

$DRYS may need a reverse split again before the day is done to hold the $1 min bid requirement

— Nathan Michaud (@InvestorsLive) April 11, 2017

$DRYS - seems legit pic.twitter.com/xFtMgC5Av4

— StockCats (@StockCats) April 11, 2017

Shareholders who are fed up with the cycle of reverse splits and subsequent selloffs have only themselves and their fellow shareholders to blame. All of the reverse splits have been approved by shareholder vote. The recent split was approved back in October.
Until DryShips can demonstrate a long-term path to profitability and viability, its stock will likely continue to be an object of ridicule and an instrument for day traders rather than a long-term investment option.
As long as DryShips can keep getting enough votes, it will likely continue to push for more reverse splits as the company tries to keep its Nasdaq listing and get out from under its suffocating debt load.
Related Links:
Why Is DryShips Allowed To Keep Reverse Splitting?
Sears Investors Should Consider How Past Going Concern Warnings Played Out In The Market
Posted-In: News Education Commodities Travel Stock Split Markets Movers General Best of Benzinga
View Comments and Join the Discussion!