The Week Ahead In Biotech: Pfenex And Clinuvel On The Radar Ahead of FDA Decisions, 2 IPOs On Deck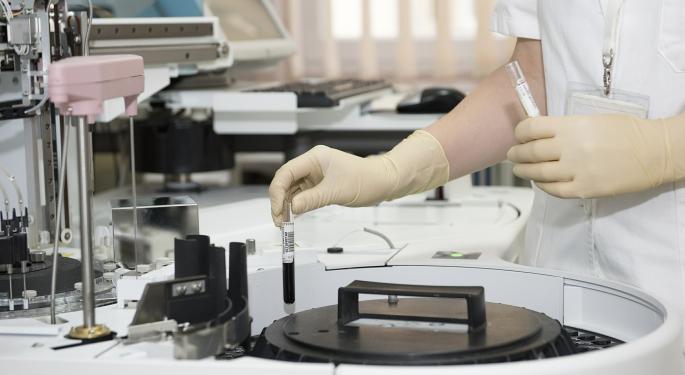 Notwithstanding the ESMO conference generating some huge moves in some stocks, last week turned out to be a muted one for biotechs.
A few FDA approvals came through, with Puma Biotechnology Inc (NASDAQ: PBYI) getting a label expansion for its breast cancer drug Nerlynx and Novartis AG (NYSE: NVS)'s Entresto, a combo therapy, given the go ahead for pediatric heart failure.
Here are the key biotech catalysts for the unfolding week.
Conferences
European Huntington Association Conference: Oct. 4–6 in Bucharest, Romania
Experts Gather on Cardiovascular Disorders and Cardiology Research: Oct. 7-8 in Paris, France
5th Annual Congress on Infectious Diseases: Oct. 7-8 in Frankfurt, Germany
9th International Conference on Neurological Disorders & Stroke: Oct. 7-8 in Dublin, Ireland
Chardan 3rd Annual Genetic Medicines Conference: Oct. 7-8 in New York City
Jefferies Gene Therapy/Editing Summit: Oct. 8 in New York City
37th World Cancer Conference: Oct. 9-10 in Dublin
28th European Academy of Dermatology and Venereology, or EADV, Congress: Oct. 9-13, in Madrid, Spain
Ophthalmology Innovation Summit: Oct. 10 in San Francisco, California
American Academy of Ophthalmology, or AAO: Oct. 12-15, in San Francisco
Related Link: Sell-Side Positive On Johnson & Johnson's Unexpected Ohio Opioid Settlement
PDUFA Dates
The FDA is scheduled to rule on Pfenex Inc (NYSE: PFNX)'s PF708, a therapeutic equivalent of Eli Lilly And Co (NYSE: LLY)'s Forteo, which was approved in 2002 to treat osteoporosis in men and menopausal women, who are at high risk of having a fracture. The PDUFA date is set for Monday.
The regulatory body will issue its verdict Tuesday on Clinuvel Pharmaceuticals Ltd (OTC: CLVLY)'s NDA for Scenesse, which is being evaluated as a preventative treatment for phototoxicity and anaphylactoid reactions in adult patients with erythropoietic protoporphyria.
Clinical Trial Readouts
28th EADV Congress Presentations
Akari Therapeutics PLC (NASDAQ: AKTX) – Additional Phase 2 data for Coversin in bullous pemphigoid (Thursday)
Concert Pharmaceuticals Inc (NASDAQ: CNCE) – Phase 2 data for CTP-543 in alopecia areata (Saturday)
AAO 2019 Presentations
Adverum Biotechnologies Inc (NASDAQ: ADVM) – Additional Phase 1 data for ADVM-022 in wet age-related macular degeneration Friday)
Regenxbio Inc (NASDAQ: RGNX) – Phase 1/2a data for RGX-314 in wet age-related macular degeneration (Friday)
IPOs
BioNTech, a German biotech developing individualized monotherapies for cancer, is planning a 13.2-million share IPO, which is estimated to be priced between $18 and $20. The company proposes to list shares on the Nasdaq under the ticker symbol "BNTX."
Vir Biotechnology, a biotech developing immunologic therapies for infectious diseases, is seeking to list shares on the Nasdaq through an IPO of 7.14 million shares in the price range of $20 to $22 per share. Shares will be listed under the ticker symbol "VIR."
IPO Quiet Period Expiry
Satsuma Pharmaceuticals Inc (NASDAQ: STSA)
SpringWorks Therapeutics Inc (NASDAQ: SWTX)
10X Genomics Inc (NASDAQ: TXG)
View Comments and Join the Discussion!
Posted-In: Biotech News Previews FDA IPOs Top Stories Trading Ideas Best of Benzinga