M&A Roundup: 7 Deals Expected To Close Mid-2017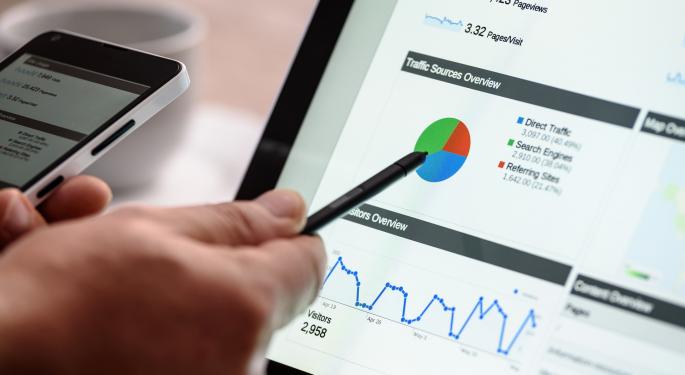 The coming months are setting up to be packed with high profile mergers and acquisitions across industries. Here are seven deals we're looking forward to seeing closed.
1. AT&T Inc. (NYSE: T) And Time Warner Inc (NYSE: TWX)
AT&T announced in October that it will acquire Time Warner for $107.50 per share. The deal has faced significant government challenges. The FCC was considering blocking the merger but ultimately decided it has no role to play. The companies were also publicly denounced by then President-Elect Donald Trump. The deal has been approved by the European Commission, and is awaiting word from the FTC.
2. Bayer AG (ADR) (OTC: BAYRY) And Monsanto Company (NYSE: MON)
In September, Bayer agreed to buy Monsanto for $128 per share, and the sale has been approved by Monsanto shareholders. The companies are currently in the process of gaining antitrust approval in the United States, but has not filed yet in the EU. The companies have also made a deal with South Africa, which demanded that Bayer sell two of its business segments.
3. Cabelas Inc (NYSE: CAB) And Bass Pro Shops
Cabela's had agreed to be acquired by privately-held Bass Pro Shops in October for $65.50 per share, but that price was revised down to $61.50 following disappointing Cabela's earnings. The FTC's review of the acquisition is reportedly going smoothly. Shareholders will vote on whether to approve the deal on July 11.
4. Coach Inc (NYSE: COH) And Kate Spade & Co (NYSE: KATE)
Coach announced in early May that it will acquire Kate Spade for $18.50 per share, putting to end rumors swirling around the two and Michael Kors Holdings Ltd (NYSE: KORS) over who would end up with whom. Analysts across the board looked favorably on the deal. On Tuesday, the companies reported approval from the Japan Fair Trade Commission, meaning all the needed regulatory clearances have been obtained. Coach's tender offer was set to end June 23, but was extended to July 10.
5. Dow Chemical Co (NYSE: DOW) And E I Du Pont De Nemours And Co (NYSE: DD)
Dow Chemicals and DuPont agreed in 2016 to merge, after which they would separate the company into three independent, publicly traded companies: an agricultural business, material science business and specialty products business. The companies have won the approval of the EU, China, Brazil, Canada and the United States subject to the sale of segments from each company.
6. QUALCOMM, Inc. (NASDAQ: QCOM) And NXP Semiconductors NV (NASDAQ: NXPI)
Qualcomm announced in October that it reached a deal to buy NXP for $110 per share. The company has not run into regulatory trouble in the U.S., but is still pending EU approval. The company has extended its offering period multiple times, with the current deadline being 5 p.m. ET on July 27.
7. Rite Aid Corporation (NYSE: RAD) And Walgreens Boots Alliance Inc (NASDAQ: WBA)
Since proposing the merger in October 2015, both companies' stocks have bounced around wildly every time there are reports of a development in the deal. The companies have been caught up in negotiations with the FTC, leading to multiple delays and and offer price revision. On May 8, the companies said they have certified substantial compliance with the second request from the FTC. The 60-day waiting period to close the deal, giving the FTC time to approve or block it, ends on June 7.
Last Thursday, it was announced that Walgreens will no longer seek to acquire all of Rite Aid, and will instead buy half of Rite Aid stores and related assets for $5.175 billion. Fred's, Inc. (NASDAQ: FRED), which was expected to buy 865 Rite Aid stores to help the original deal go through, also announced that the deal has been terminated.
Related Links:
Don't Expect Failed Humana Deal To Quash Aetna's Desire For M&A
Sprint 'The Most Interesting Stock' On Wells Fargo's Wireless List Following Report Of Comcast Talks
View Comments and Join the Discussion!
Posted-In: Biotech M&A Health Care Futures Top Stories Markets Tech Media Best of Benzinga