7 Health Care Names Worth Owning In The Trump Age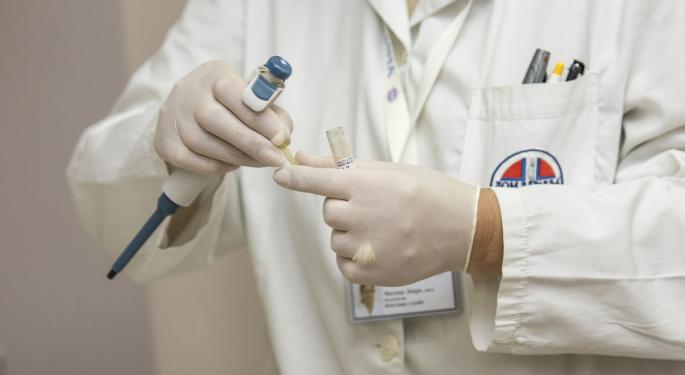 BMO Capital Markets initiated coverage of seven health care stocks, which it deemed fit to own in the Trump era. President Donald Trump is fixated on replacing the Affordable Healthcare Act, colloquially called Obamacare, with or without a replacement in place.
The Trump administration recently suggested it would stop reimbursing insurers for discounts currently mandated by law to give low-income customers toward their health care plan.
BMO's initiation comes amid the uncertainty surrounding the health care reform. The firm said it preferred payers, while it has selective picks among provider names.
Among the payers, the firm said its top picks are UnitedHealth Group Inc (NYSE: UNH), Centene Corp (NYSE: CNC), WellCare Health Plans, Inc. (NYSE: WCG) and Humana Inc (NYSE: HUM). And among the providers, the firm favored Universal Health Services, Inc. (NYSE: UHS), Acadia Healthcare Company Inc (NASDAQ: ACHC) and HCA Healthcare Inc (NYSE: HCA).
1. Universal Health Services: A Solid Investment
BMO analyst Matt Borsch sees Universal Health Services as a solid investment, given that its acute and behavioral businesses, from which it derives roughly 55-60 percent of its EBITDA, are performing above its industry peers.
The analyst said the recent behavioral health policy wins should benefit inpatient treatment trends.
The analyst expects the company to see incremental margin expansion, as recent wage pressure begins to alleviate in the near term.
See also: Heaps Of Healthy Health Care ETFs
2. Acadia Healthcare: Leader In Behavioral Industry
BMO noted that Acadia Healthcare is a market leader in the behavioral industry, with its aggressive acquisition/development strategy and favorable regulatory environment likely helping share price appreciation in the intermediate term.
"Acadia's solid EBITDA margins and strong free cash flow generation offer management a measured approach to drive incremental growth through acquisitions and organic bed development," the firm said.
3. HCA Healthcare: A Sound Business Strategy
BMO views HCA Healthcare as a solid investment, as it has a fundamentally sound business strategy, which should drive long-term share price appreciation. The firm also commended the long-tenured management team, which has demonstrated its ability to generate strong returns for stakeholders through a measured capital deployment strategy.
Despite the weak industry volume environment, the firm said the company's current geographical footprint bodes well for future volume growth.
4. Centene: Attractive Growth And Valuation
The firm attributed its bullish view on Centene to its attractive sector-relative valuation despite its outperformance relative to peers in the year-to-date period. Additionally, the firm said it is impressed with the company's multi-year growth and its synergistic growth strategy in both MA as well as on the ACA exchanges.
The firm said, with its recent and planned acquisitions, Centene is set to lead the industry's growth, as it partners with states to bring the nation's highest health care spending populations into managed care.
5. Humana: The Only Nearly Pure Play
The firm called Humana as the only nearly pureplay managed care name in the Medicare sector, with managed care being the most attractive growth area in a growth-oriented industry.
This along with the potential for another bid, according to the firm, supports its valuation target of 20 times its calendar year 2019 earnings per share estimate.
6. UnitedHealth: Widening Its Lead
Borsch noted that UnitedHealth is an industry leader, moving to widen its lead. The firm now sees the company as past the point of any significant downside risk from market share gains in risk-based products.
The firm also said the company has cost competitive advantage over major rivals, as the company continues to see strong earnings growth.
"With that, UNH looks very well positioned for a long runway of growth in a post-ACA environment," the firm added.
7. WellCare Health Plans: Best Positioned Growth Story
The firm said it views WellCare as the best-positioned growth story in Managed Care, given its still "modest" size, its product/market position at the intersection of Medicaid and Medicare, and the significant room for margin expansion.
"These factors together also make WCG a prime candidate for acquisition by one of the larger managed care companies, in our view," the firm added.
Ratings/Price Targets

At Time Of Writing
Universal Health shares were rising 0.87 percent to $106.53.
Acadia Healthcare was edging up 0.12 percent to $41.61.
HCA Healthcare was adding 0.44 percent to $75.51.
Centene was rallying 2 percent to $92.76
Humana shares were surging up 1.67 percent to $241.04.
UnitedHealth was soaring 5.84 percent to $204.40.
WellCare Health Plans was jumping 2.67 percent to $172.41.
Related Link: 7 Biotech And Healthcare Picks For 2017 From Cantor Fitzgerald
View Comments and Join the Discussion!
Posted-In: Analyst Color Long Ideas News Health Care Futures Initiation Politics Markets Best of Benzinga