Economist: 'Blissfully Ignorant' Wall Street May See Downturn Due To Real-World Realities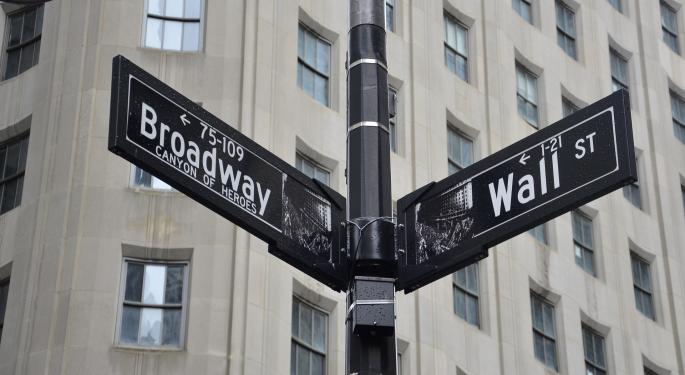 A summer vacation season filled with anxiety may have finally provided Wall Street with a wake-up call. But it may be too late to avoid a downturn.
From Hurricane Harvey to tax reform to the debt ceiling to the very social stability of the United States, the markets are likely to show signs that it's no longer "blissfully ignorant" to the world erupting around it, a risk-assessment analyst says.
"Our analysis suggests that U.S. equity markets will continue to be more sensitive to political risks; and that a re-acceleration in our top-line U.S. political risk score may well signal a sustained downturn in the S&P 500," Mark Y. Rosenberg, CEO of the predictive analytics firm GeoQuant, said in an analyst note.
The Hurricane Effect
GeoQuant's analysis came just before Hurricane Harvey laid waste to much of Houston and east Texas, but he told Benzinga the storm already has added to the metrics used to gauge social and stock market stability.
"The hurricane has kicked up our domestic security and social instability risk indicators a bit, the latter of which is already quite high," he said.
The Trump administration's reaction to the disaster provided relatively positive optics, he said, particularly if raising the debt ceiling is attached to a hurricane-relief spending bill when Congress returns this week. Lawmakers have a huge agenda when they return.
The government needs to make a decision on the debt ceiling and a spending bill by Sept. 30 to avoid a government shutdown. Trump, in what may have been a bit of impromptu bluster, said he'll let the government shut down unless Congress appropriates money to begin building a border wall with Mexico.
See Also: Tomorrow In History: The Strange And Very Surreal Summer Of 2017
Political Volatility And Its Impact On Markets
Rosenberg, a political economist, said the S&P is lining up with ongoing political instability.
Wild cards looking forward include a potential failure by the administration to get Congress to cut corporate taxes and the ongoing investigation by special prosecutor Robert Mueller on whether the Trump camp colluded with Russian agents during last year's presidential campaign.
Bottom line: The uncertainty until Sept. 30 will trigger headwinds in the meantime, but there are incentives to avoid a government shutdown and a debt default to "ultimately keep Congress and the Trump administration from falling into the debt-ceiling abyss."
But, and it's a big but:
"GeoQuant is deeply skeptical that Congress will pass (very likely deficit-increasing) tax reform by the end of the year, or that legislators will satisfy Trump's demand of federal funding for a border wall with Mexico, making a government shutdown later in the year increasingly likely."
"There is plenty of fodder for a re-acceleration of U.S. political risk, along with a related, more sustained downturn in the S&P 500."
Posted-In: Analyst Color Politics Forex Psychology Top Stories Markets Analyst Ratings General Best of Benzinga
View Comments and Join the Discussion!