Economics Of Autonomy: The Big 3, Trucking And Insurance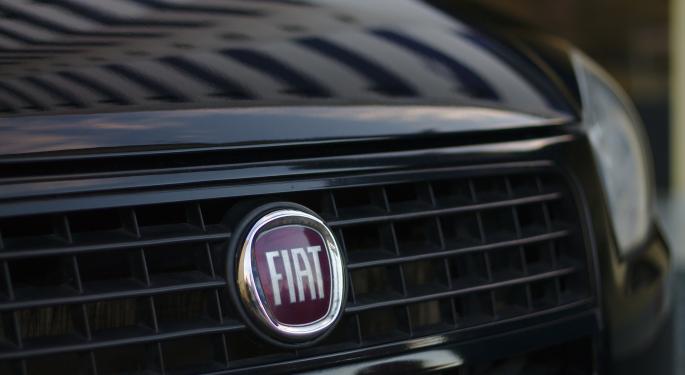 As autonomous vehicles draw ever nearer, everyone's eyes are on Tesla Inc (NASDAQ: TSLA), an innovator positioned to disrupt the wider U.S. economy.
The firm's ingenuity threatens to render longstanding services and products obsolete, wholly eliminating jobs, skills, companies and industries.
The Big 3
General Motors Company (NYSE: GM), Ford Motor Company (NYSE: F) and Fiat Chrysler Automobiles NV (NYSE: FCAU) are "in a really tight spot" imposed not only by Tesla's game-changing technology.
"Tesla has a culture that is like nothing I've seen," Gene Munster, managing partner of Loup Ventures, recently told Benzinga. "I went to my first Tesla event last week, and the way I described it is that I came to meet a car, and I ended up meeting a group of stakeholders that have a shared mission. I don't think that traditional auto has that kind of shared mission. Just everybody is passionate about making this happen. It was contagious."
The Big Three lack the culture, he said, and their limitations are compounded by an unadaptable workforce.
"They have some legacy issues around labor that makes it difficult to compete," Munster said. "In other words, I think Detroit could produce a similar car to Model 3 ━ it's a lot of work, they have a long way to go ━ but that car would be more expensive than the Model 3, just the labor piece alone."
Collateral Damage
Apart from those involved in traditional manufacturing, people who drive for a living ━ truck, ride-share and taxi drivers ━ are expected to be put out of work. Drivers education schools, no longer serving any purpose, will also likely close.
Insurance companies will lose profits from their automotive units as accident claims decline and rates drop.
Retail auto parts suppliers like O'Reilly Automotive Inc (NASDAQ: ORLY) will also lose business, as electric engines run on fewer parts, require less maintenance and ultimately last longer than do internal combustion engines. "These stores aren't going to be around in 15 to 20 years," Munster said.
And, if legislators outlaw manual driving as Munster predicts, manufacturers who fail to adapt could lose business. This puts pressure on firms like Harley-Davidson Inc (NYSE: HOG).
Unforeseen Benefits
But not all economic impacts are negative. Munster expects the average cost of transportation to decline, fewer people to die in auto accidents, and commuters to have more time to increase productivity.
Meanwhile, unexpected industries could emerge from the autonomous vehicle trend, including those supporting in-car entertainment.
Related Links:
Gene Munster Goes The Distances On Tesla: A Look At Short- Vs. Long-Term Expectations
The 'Wild West' Of Autonomous Vehicles Will Create 'A Handful Of Big Winners'
View Comments and Join the Discussion!
Posted-In: Auto InsuranceAnalyst Color Travel Top Stories Tech Trading Ideas Interview General Best of Benzinga