Breaking Down The Multiple Sclerosis 2017 Formularies: 'Stability Fares Well For The Market'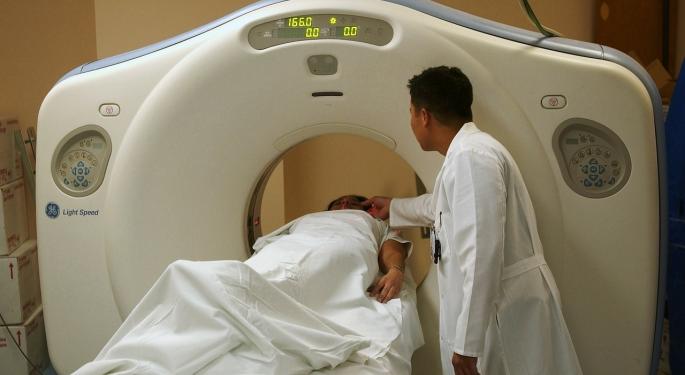 Offering its insight into the formulary coverage of multiple sclerosis drugs for 2017, Bernstein said in a note released on Thursday it sees stabilization of formulary coverage after a year of tightening in 2016.
Treatment Options
MS is a neurodegenerative disease affecting young adults, primarily women. Initially, the treatment options included injectable therapy such as Teva Pharmaceutical Industries Ltd (ADR) (NYSE: TEVA)'s Copaxone and three beta-interferons, namely Merck & Co., Inc. (NYSE: MRK)'s Rebif, Biogen Inc (NASDAQ: BIIB)'s Avonex and Bayer AG (ADR) (OTC: BAYRY) Betaseron.
The injectable treatment option later expanded to Novartis AG (ADR) (NYSE: NVS)'s Extavia, Biogen's Plegridy and Glatopa, the generic version of Copaxone developed by Novartis' Sandoz unit. Novartis' Gilenya, Biogen's Tecfidera and Sanofi SA (ADR) (NYSE: SNY)'s Aubagio are oral formulations of treatment options for MS developed over the past few years.
Related Link: Don't Get Too Excited About Biogen's Q4 Earnings
Formulary: Meaning
For the uninitiated, formulary is a list of prescription drugs, both generic and branded ones, used by practitioners to zero in on the drugs that offer the greatest value. The formulary is maintained by a committee of physicians, nurse, practitioners and pharmacists. According to Bernstein, formulary positioning has emerged as a critical condition for commercial success of drugs and is closely tracked by drug companies.
The firm said it does not expect more plans using exclusions than last year. Formulary exclusion list is a list of prescription drugs not covered by a plan.
Stability With A Little Bit Of Differentiation
Bernstein's view of stable coverage is premised on the unwillingness of payors to block unique drugs or shift patients off existing drugs. Accordingly, the firm sees the companies continuing to take mid-single digit price increases, translating to mid-high-single digit growth rate for the market.
Analyst Aaron Gal said he sees ongoing strong coverage for Teva's Copaxone 40mg, with all plans covering 20mg as well. The 40mg formulation will do well until generics enter, the analyst said.
Meanwhile, the analyst was uncertain if Copaxone 40mg will be blocked if Glatopa 40mg is approved. Additionally, the analyst noted that Glatopa 20 mg coverage has improved to the extent that it is now being covered on better tier than Copaxone 20mg. Therefore, the analyst believes most plans will make Glatopa 40mg available on preferred tier if and when it is approved.
Biogen Feels Competitive Heat
As far as Biogen is concerned, Bernstein sees ongoing strong coverage for Tecfidera, middle of the pack coverage for Avonex and weak coverage for Plegridy, with the latter two deteriorating from 2016. On the other hand, the firm sees improvement for Betaseron and Aubagio. The firm expects Biogen to grow slightly below the market due to improving coverage for its competitors.
Rating And Price Target
Bayer: Outperform, 120 euros.
Biogen: Outperform, $310.
Merck (MRK.GR): Market Perform, 109 euros.
Teva: Outperform, $42.
Posted-In: Analyst Color Biotech Long Ideas News Short Sellers Health Care Price Target Reiteration Best of Benzinga
View Comments and Join the Discussion!