Citron's Left: Express Scripts Is The John Gotti Of Pharma, Adds Zero Value To System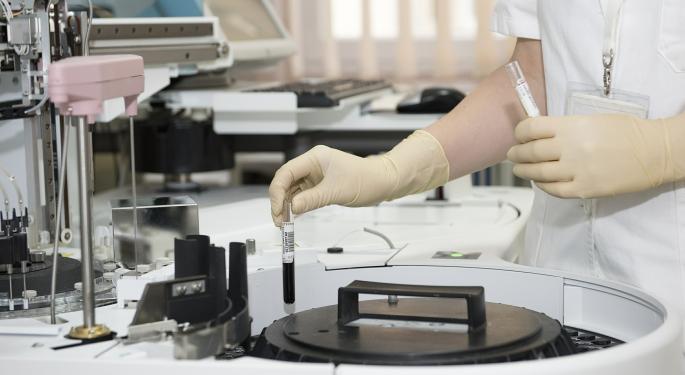 Citron Research activist short seller and newsletter author Andrew Left has earned a reputation for accusing companies of fraud and deception and profiting off of their downfall. Left famously called out Valeant Pharmaceuticals Intl Inc (NYSE: VRX) in 2015 for its shady dealings with Philidor Rx Services.
This week, Left has turned his attention to Express Scripts Holding Company (NASDAQ: ESRX).
According to Left, Express is generating most of its growth from kickbacks rather than creating any new or improved drugs.
Gotti Of Pharma
"Express Scripts has used their position as the nation's largest PBM to make itself into the John Gotti of the pharmaceutical industry," Left explains in a new report.
Left argues that one of the driving forces behind higher prescription drug list prices is the fact that pharmacy benefit managers (PBMs) like Express are demanding higher and higher rebate kickbacks in exchange for including drugs on their preferred drug lists. Left cites a recent CMS bulletin that reports that PBM rebate rates grew at double the pace of gross drug spending from 2013-2015.
"As Medicare drug costs spiral out of control, the percentage of pharma spending Express Scripts extracts from rebates is far greater than its peers, and expanding," Left says.
Benzinga spoke with Left following his new report, and he urged President Donald Trump to look into the PBM model, even if Trump doesn't single out Express by name.
"If he says 'I'm going to go look into the PBMs, everybody knows what that means," Left told Benzinga.
"They are supposed to administer drug programs. That's what they are supposed to do. They aren't supposed to negotiate who's on the formulary based on how much they kickback in rebates."
Zero Value
In addition, Left told Benzinga he'd like to hear from Express how much money they actually cost the system rather than how much they are saving the system. When Express colludes to raise the price of generic drugs, Left says, it's not saving the system any money.
Left also told Benzinga that Express is making more money on drugs that the manufacturers are and is spending "zero money" on R&D.
He concluded his report by predicting that if Express loses half of its rebates, its earnings would decline by 30 percent and its share price would fall to $45.
A spokesperson for Express Scripts reiterated to Benzinga on Friday comments made recently at the JPMorgan Healthcare Conference that "rebates don't raise drug prices, drug markers do."
Express Script's stock is now down 1.7 percent in Friday's session.
Posted-In: Short Sellers Short Ideas Health Care Politics Top Stories Exclusives Trading Ideas Interview Best of Benzinga
View Comments and Join the Discussion!