This Top Growth Fund Leans Heavily On Large-Cap Tech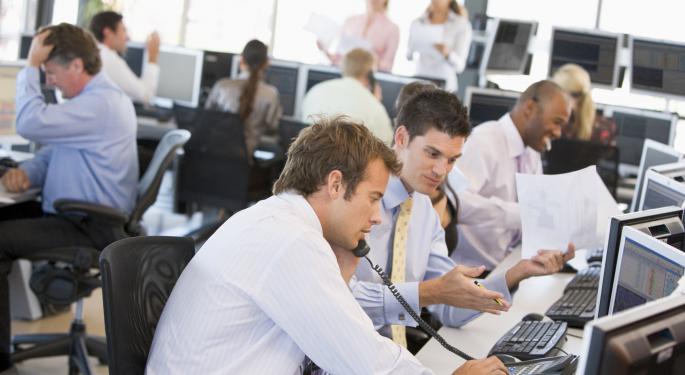 Investors frequently ask themselves whether to tilt toward value or growth.
Research from Eugene Fama, who won the Nobel Prize for economics last year, and his colleagues at the University of Chicago and Dimensional Fund Advisors has shown that value tends to outperform over time.
For a lot of investors, however, the problem with that stat is the "over time" phrase. Fama and his colleagues also proved that it's impossible to predict how a particular asset class will perform in any given calendar year.
That's why it's often a good idea to have exposure to various market caps or regions. Since April, growth-stock mutual funds have, as a class, outpaced value.
Related Link: Lands' End Gets A Boost As Mutual Funds Scoop Up Shares
Fidelity OTC Portfolio (MUTF: FOCPX)
The list of best-performing growth funds includes Fidelity OTC Portfolio. This fund's objective is to allocate at least 80 percent of its total assets into the Nasdaq Composite or over-the-counter markets. As the description suggests, the fund has a heavy leaning toward the technology sector.
As of July 31, the top holdings are some of the usual suspects: Apple Inc. (NASDAQ: AAPL), Microsoft Corporation (NASDAQ: MSFT), Google Inc (NASDAQ: GOOG) (NASDAQ: GOOGL) and Amazon.com, Inc. (NASDAQ: AMZN) have significant weightings.
In addition, the much-maligned Groupon Inc (NASDAQ: GRPN) is 3.63 percent of the overall portfolio, while Facebook Inc (NASDAQ: FB) is 3.25 percent.
Gilead Sciences, Inc. (NASDAQ: GILD), which was owned by more than 2,800 U.S.-based mutual funds and hedge funds as of the second quarter, makes up 2.91 percent of fund assets.
That list of top holdings gives you an idea what you might expect from this fund; when techs and growth in general are in favor, you could see solid performance. Year to date, the fund is up 3.15 percent; the fund went into rally mode in May after skidding in the previous two months. As of September 16, its net asset value was $79.76.
Always check the expense ratios when you are considering a mutual fund purchase. High expenses can eat away at your returns, regardless how compelling the investment strategy may seem. In this case, the expense ratio is 0.60 percent, not bad for an actively managed fund, and in line with indexed investments.
Posted-In: large-cap technology Mutual fundTech Trading Ideas General Best of Benzinga
View Comments and Join the Discussion!