#PreMarket Primer: Wednesday, April 2: General Motors Investigation Underway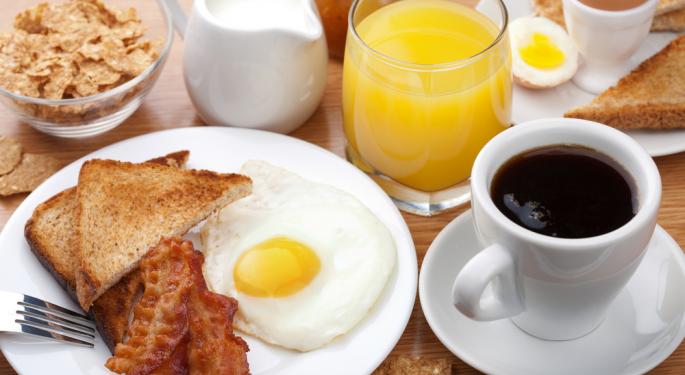 As the investigation into General Motors' handling of a defect in their cars which has been linked to 13 deaths got underway, internal documents show how intense cost pressure influenced the company's decision making.
The US House Committee on Energy and Commerce released documents showing that GM chose not to replace the faulty ignition switch because it would have cost about a dollar more to produce each car.
When questioned about the decision, CEO Mary Barra said she was disturbed and that the company has since switched to a customer focused business model rather than a cost driven one.
In other news around the markets:
Data from Japan shows that Japanese firms are forecasting the nation's consumer price index to rise just 1.5 percent next year. The data, out on Wednesday, came shortly after the nation's tankan findings showed that business sentiment improved only slightly from January to March. The Bank of Japan has set a two percent inflation goal for April 2015, which has many expecting the central bank to beef up its stimulus spending in the coming days.
The Obama administration tried to negotiate the release of American spy Jonathan Pollard on Tuesday in a last minute attempt to persuade Israelis to follow through on previous promises. However, without any forward progress many criticized the President's efforts, saying the region's peace agreement was nearing collapse.
Despite the Affordable Care Act's problematic roll out, President Obama has praised the health care overhaul's success as 7.1 million people signed up for coverage. The Congressional Budget Office had initially expected seven million people to enroll, but later lowered that figure due to the challenges in setting up the websites.
On Wednesday, officials resumed their search for Malaysia Airlines' missing jet despite bad weather and extremely unreliable information. The search now includes ten planes, nine ships and six countries, all scouring the south western Indian Ocean where the plane is believed to have crashed. Now, officials are racing the clock as the plane's black box has a battery life of just 30 days and without it, the reason for the crash will be unclear.
Asian markets were up across the board; the Japanese NIKKEI gained 1.04 percent, the Shanghai composite was up 0.26 percent, the Shenzhen composite rose 0.08 percent and the South Korean KOSPI gained 0.26 percent.
European Markets
European markets were mostly higher; the UK's FTSE rose 0.08 percent, the eurozone's STOXX 600 was up 0.20 percent, the German DAX gained 0.37 percent and the Spanish IBEX rose 0.18 percent.
Energy futures were lower; Brent futures fell 0.02 percent and WTI futures were down 1.99 percent. Gold and silver were up 0.23 percent and 0.27 percent respectively and industrial metals were also mostly higher. Copper gained 0.40 percent, aluminum was up 0.59 percent and tin rose 0.66 percent.
The euro rose 0.16 percent against the dollar and 0.14 percent against the pound. The US dollar gained 0.14 percent against the yen and 0.11 percent against the Australian dollar but lost 0.12 percent against the Swiss franc.
Earnings
Notable earnings released on Tuesday included:
Apollo Group, Inc.  (NASDAQ: APOL) reported second quarter EPS of $0.28 on revenue of $679.10 million, compared to last year's EPS of $0.34 on revenue of $834.37 million.
Stocks moving in the Premarket included:
Bank of America Corp (NYSE: BAC) gained 0.35 in premarket trade after rising 0.81 percent on Tuesday.
Ford Motor Co (NYSE: F) was up 0.25 percent in premarket trade after gaining 6.46 percent over the past five days.
Carnival Corp (NYSE: CCL) was down 0.78 percent in premarket trade after rising 1.43 percent on Tuesday.
Notable earnings releases expected on Wednesday include:
Monsanto Company (NYSE: MON) is expected to report second quarter EPS of $3.09 on revenue of $5.81 billion, compared to last year's EPS of $2.73 on revenue of $5.47 billion.
Acuity Brands Inc. (NYSE: AYI) is expected to report second quarter EPS of $0.84 on revenue of $554.76 million, compared to last year's EPS of $0.62 on revenue of $486.70 million.
Unifirst Corporation (NYSE: UNF) is expected to report second quarter EPS of $1.39 on revenue of $347.49 million, compared to last year's EPS of $1.33 on revenue of $334.31 million.
Economics
US economic data will dominate Wednesday's economic calendar with releases including crude oil inventory data, factory orders, and the ADP nonfarm employment change.
For a recap of Tuesday's market action, click here.
Tune into Benzinga's #PreMarket Prep show with Dennis Dick and Joel Elconin here
Posted-In: Earnings News Eurozone Futures Commodities Previews Forex Events Best of Benzinga
View Comments and Join the Discussion!