#PreMarket Primer: Friday, October 25: Microsoft Earnings Surpass Expectations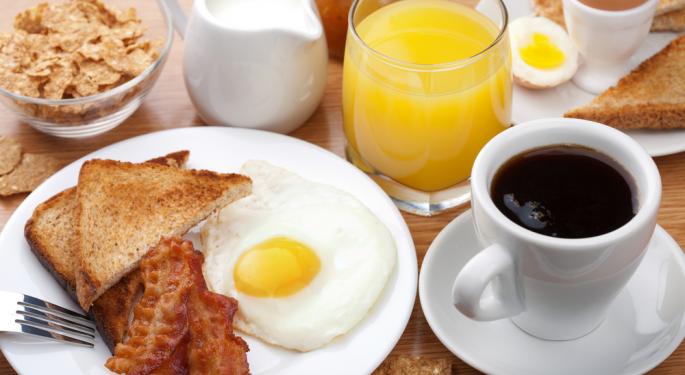 Microsoft's earnings report outpaced expectations on Thursday, due in large part to sales of the company's Office and server software.
The company's revenue rose 16 percent and profit was up 17 percent to $0.62 cents per share. Microsoft's positive earnings indicated the company's wide scale reorganization has shifted their focus in the right direction.
Microsoft wasn't the only company in the technology sector to release an impressive earnings report. Amazon followed suit on the same day with better a better than average earnings report as well. 84 percent of companies in the technology sector have beat earnings estimate this quarter, making it one of the most resilient sectors.
In other news around the markets:
In an effort to avoid a repeat of Facebook's disastrous IPO, Twitter revealed on Thursday that it intends to raise $1.6 billion and value the company at a modest $11 billion. The company plans to sell 70 million shares at between $17 and $20 per share.
Federal Reserve board members voted unanimously to impose stricter liquidity rules for large banks. In order to to prevent a repeat of the 2008 financial crisis, US banks will be required to maintain enough safe assets to fund operations for 30 days
Carl Icahn continued to push Apple for a $150 billion buyback after increasing his stake in the company to 0.5 percent. Icahn ignored critics who say he should leave the company alone and sent a letter to Apple's Chief Executive Tim Cook pressing him to consider the plan.
Allegations that the NSA has been eavesdropping on German Chancellor Angela Merkel have the potential to thwart legislative and trade initiatives between the US and the EU. Following the accusation, many German lawmakers are pressing to suspend negotiations on an EU-US free-trade agreement.
Asian markets finished the week on a low note, the Japanese NIKKEI was down 2.75 percent, the Shanghai composite lost 1.45 percent and the Shenzhen composite fell 1.70 percent. However, New Zealand's NZ 50 gained 0.59 percent and Austalia's ASX 200 was up 0.25 percent.
European Markets
European markets got off to a rocky start on Friday, the UK's FTSE was down 0.06 percent and the eurozone's STOXX 600 lost 0.24 percent. The Spanish IBEX was down 0.88 percent and Italy's MIB fell 0.79 percent.
Brent futures fell 0.32 percent but WTI futures were up 0.06 percent. Precious metals were lower with gold down 0.57 percent and silver down 1.76 percent. Industrial metals gained with aluminum posting the highest gains, up 0.92 percent.
The dollar struggled on Friday as the euro climbed 0.14 percent to trade at $1.38. The pound gained 0.13 percent against the greenback and the yen gained 0.22 percent against the dollar.
Earnings
Notable earnings released on Thursday included:
Stocks moving in the pre-market included:
Facebook (NASDAQ: FB) gained 0.91 percent in pre-market trade ahead of the company's earnings reports.
SanDisk Corporation (NASDAQ: SNDK) gained 0.08 percent in pre-market trade after a week of choppy trading.
Earnings reports expected on Friday include:
Economics
Friday's economic calendar will be dominated by European releases including British GDP, Italian retail sales, Spanish PPI and Germany's business climate index. The US will also release consumer sentiment data and core durable goods orders.
Happy trading and good luck!
For a recap of Thursday's market action, click here
Tune into Benzinga's pre-market info show with Dennis Dick and Joel Elconin here
Posted-In: Earnings News Eurozone Futures Previews Forex Events Global Best of Benzinga
View Comments and Join the Discussion!