Market Primer: Wednesday, September 25: Investors Hesitant, US In Focus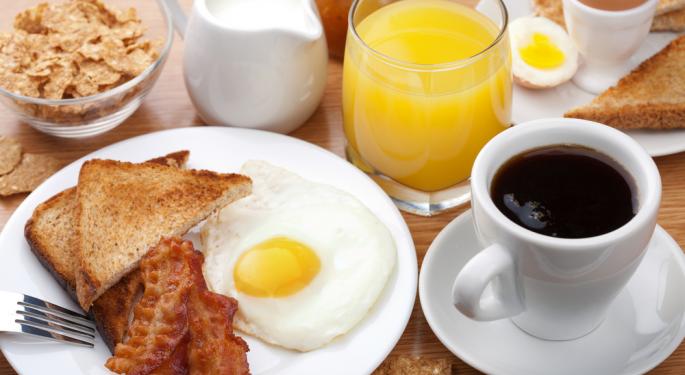 Worries that political squabbling could end with a default in October if US lawmakers don't raise the nation's borrowing limit have kept investors from making major plays in markets across the world.
Some US senators, backed by the Tea Party, have been threatening to block an emergency bill in an effort de-fund Obamacare. Without the September 30 spending bill, the US government could face a shutdown.
In other news around the markets:
A private survey in China showed the nation's economy slowed down, the opposite of the Chinese government's official results. The China Beige Book, modeled after the Fed's Beige Book, showed weakness in revenues, wages and employment, among other things. The report itself did not paint a disastrous picture, but the stark contrast to official results, which portrayed powerful expansion, raised questions about how to measure growth.
German elections ended with Angela Merkel re-elected for a third term, but without an absolute majority in the lower house of parliament. The newly elected Chancellor has reached out to the Social Democrats to form a coalition, but the party is hesitant after a failed partnership in Merkel's first term as Chancellor. The SPD will hold a meeting on Friday to discuss whether or not to begin preliminary coalition talks with Merkel, but even if the group agrees to discuss the issue, a new government isn't likely to be decided any time soon.
Iranian President Hassan Rouhani's remarks that Iran is willing to negotiate with the US over its nuclear program are being questioned after Rouhani declined to meet with President Obama at the United Nations General Assembly. The failure to meet was played off by Rouhani as a scheduling conflict, however many saw it as a fracture in the two sides' fragile relationship.
General Motors (NYSE: GM) took advantage of the favorable market and raised $4.5 billion in its first major private debt sale since stepping away from bankruptcy protection.
Asian markets had a lackluster performance on Wednesday. The Japanese NIKKEI was down 0.76 percent, China's Shanghai composite lost 0.41 percent and the Shenzhen composite was down 0.54 percent. New Zealand's NZ 50 gained 1.15 and Australia's ASX 200 was up 0.80 percent.
European Markets
European markets got off to a rocky start on Wednesday. The UK's FTSE was down 0.31 percent and the eurozone's STOXX 600 lost 0.29 percent. The German DAX was down 0.40 percent and France's CAC 40 was down 0.32 percent.
Energy futures came out on top, Brent futures were up 0.45 percent and WTI futures gained 0.48 percent. Precious metals were also strong; gold gained 0.58 percent and silver was up 0.67 percent. Industrial metals didn't fare as well; aluminum lost 1.18 percent and tin was down 0.33 percent.
The euro slipped to $1.34 against the dollar and the pound to dollar ratio was flat. The yen gained 0.16 percent against the dollar and the Australian dollar lost 0.55 percent against the greenback.
Earnings
Notable companies that reported earnings on Tuesday included:
CarMax Inc. (NYSE: KMX) reported second quarter EPS of $0.62 on revenue of $3.25 billion, compared to last year's EPS of $0.48 on revenue of $2.76 billion.
Lennar Corporation (NYSE: LEN) reported third quarter EPS of $0.54 on revenue of $1.60 billion, compared to last year's EPS of $0.40 on revenue of $1.10 billion.
Carnival Corporation (NYSE: CCL) reported third quarter EPS of $1.38 on revenue of $4.73 billion, compared to last year's EPS of $1.53 on revenue of $4.68 billion.
Stocks moving in the pre-market included:
Earnings Reports Expected On Wednesday Include:
Economics
Wednesday's economic releases include US crude oil inventories, new home sales, housing starts, and durable goods orders, Italian consumer confidence, and the German consumer climate
Good luck with your trades!
For a recap of Tuesday's market action, click here
Tune into Benzinga's pre-market info show with Dennis Dick and Joel Elconin here.
Posted-In: Earnings News Guidance Dividends Emerging Markets Eurozone Rumors Futures Best of Benzinga
View Comments and Join the Discussion!