Insider Buys Of The Week: ADM, AT&T, JPMorgan And More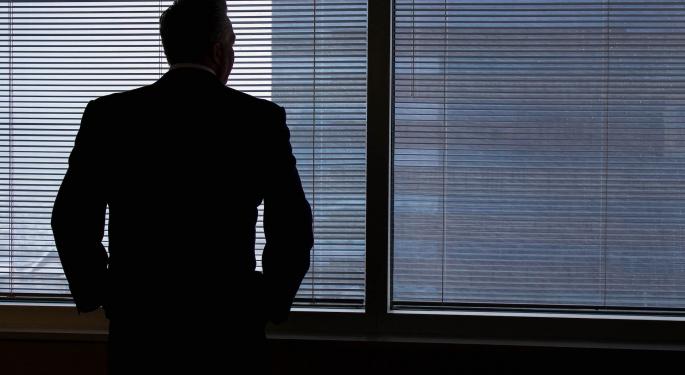 Insider buying can be an encouraging signal for potential investors.
Several board members made notable share purchases in the past week.
That includes the executive chair of an energy infrastructure leader.
Conventional wisdom says that insiders and 10 percent owners really only buy shares of a company for one reason -- they believe the stock price will rise and they want to profit from it. So insider buying can be an encouraging signal for potential investors, particularly during periods of uncertainty.
Here's a look at a few significant insider purchases reported in the past week, and note that a beneficial owner also made sizable purchases of Seagate Technology PLC (NASDAQ: STX) shares.
Post Holdings
Post Holdings Inc (NYSE: POST) saw a director step up to the buy window midweek. At per-share prices that ranged from $95.09 to $97.10, the more than 134,000 shares reportedly acquired cost over $12.96 million. That followed that director's option exercised on 1.25 million shares earlier in the week.
The recent earnings beat resulted in an analyst upgrade for Post. The stock ended the week at $98.05 per share, which was above the director's listed purchase price range. Shares have traded as high as $102.78 in the past year, but the consensus price target was at $111.50 on last look.
Kinder Morgan
The Kinder Morgan Inc (NYSE: KMI) executive chair of the board, Richard Kinder, has purchased 600,000 more shares of this Houston-based energy infrastructure giant. At prices that ranged from $17.87 to $18.35 a share, last week's transactions totaled around $10.86 million.
Note that Kinder also bought more than 215,000 shares in the prior week. The stock pulled back last week and closed at $18.02. That is within Kinder's latest purchase price range. While the stock has traded in a range of $14.62 to $18.67 in the past 52 weeks, analysts on average now anticipate that the price will go as high as $21.28.
See Also: Should Amazon Investors Be Concerned With The Bezos-Enquirer Scandal?
ADM
A director at Archer Daniels Midland Co (NYSE: ADM) pulled the trigger late last week as well. The 60,000 shares purchased, via family trust, at an average of $41.80 apiece, totaled nearly $2.51 million. That director exercised an option on more than 8,600 shares back in January.
Stifel upgraded ADM but also lowered its price target at the end of the week. Shares closed at $41.76 after retreating more than 6 percent. The stock changed hands as high as $52.07 a share last October, and the consensus price target is $53.40.
AT&T
In the past week, AT&T Inc. (NYSE: T) saw a pair of its directors picking up some of the telecom's shares. At prices that ranged from $29.51 to $29.81 per share, the more than 40,000 shares they acquired totaled over $1.20 million. Note that both of these stakes are held in trust.
AT&T shares have been one of the most popular portfolio additions lately. The stock closed Friday at $29.55 per share, which is within the above purchase price range. While the analysts' consensus target was last seen at $34.00, the stock has traded as high as $37.81 in the past 52 weeks.
JPMorgan
After several executives sold JPMorgan Chase & Co. (NYSE: JPM) stock at the end of January, one director purchased 5,000 shares last week. At about $103.79 apiece, that director's acquisition totaled less than $520,000 and brought the director's stake to about 26,300 shares.
This financial giant is among companies that would be affected by efforts to limit share buybacks. Its share price pulled back last week and closed most recently at $101.36, below the director's purchase price. The stock has traded between $91.11 and $119.33 in the past 52 weeks, and analysts currently see the price going as high as $116.24.
View Comments and Join the Discussion!
Posted-In: Richard KinderNews Insider Trades Best of Benzinga