Retail And Manufacturing Activity Continues At A Healthy Pace, Signaling Solid Freight Demand In The 3rd Quarter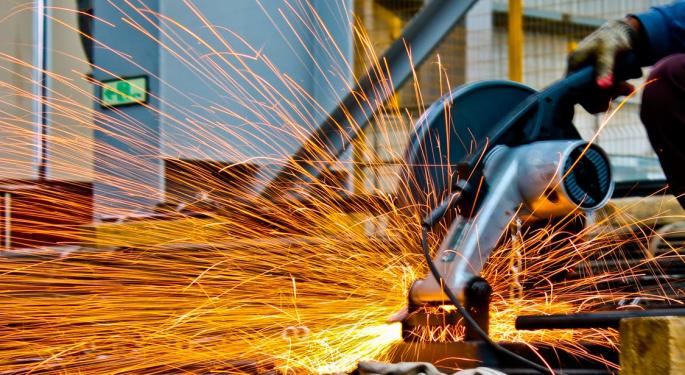 A pair of releases this morning show that retail spending and manufacturing output continued to advance in July, signaling that some key components of freight demand remain on solid footing in the 3rd quarter.
The Census Bureau reported this morning that total retail sales jumped 0.5 percent in July on a seasonally-adjusted basis from June's levels. This beat consensus expectations for a 0.3 percent gain and marks the sixth consecutive monthly increase in total retail spending. Sales are now 6.4 percent higher than at this point last year, and year-over-year growth has exceeded 6 percent in each of the last three months
Retail spending continues to climb
The retail sector has enjoyed general broad-based growth over the past few months, and July's results were no different. Nine of the 13 major industries contained in the retail report showed gains in July, with clothing stores and restaurants posting the fastest growth in sales. Nonstore (mostly online) retailers posted another strong month of growth, as Prime Day and related sales likely boosted e-commerce.
All was not well in this morning's report, however, as a few major industries saw sizeable declines during the month. Weakness in housing sales in June likely played a role in the poor performance of furniture stores during the month, and the closing of Toys 'R' Us stores likely contributed to the decline in sporting goods and hobby stores in July. Still, July was a solid month in the retail space and a good start to the third quarter
Manufacturing activity impresses in July
On the industrial side of the economy, total industrial production rose 0.1 percent in July on a seasonally-adjusted basis from June's levels. This fell short of consensus expectations, but results from the previous month were revised upward to help offset some of the disappointment in July. Total production has now increased in 8 out of the past 10 months as year-over-year growth pushed to a 6 ½-year high of 4.2 percent
The softness in total production stemmed from declines in the volatile utility component of industrial production, as well as a drop in mining activity during the month. Manufacturing industrial production, which excludes mining and utilities from the total, rose 0.3 percent in July on the heels of an upwardly revised 1.0 percent gain in the previous month. Big gains computer, plastics, and petroleum, as well as a reversal of last month's decline in apparel production helped to drive the positive results during the month, as year over-year growth in manufacturing climbed to 2.8 percent. Like the total, this marks the fastest pace of manufacturing production growth in over 6 years.
Behind the Numbers
Taken in tandem, this morning's reports serve as a sign that some of the key drivers of freight demand remain healthy in the 3rd quarter. On the retail side, faster inflation is playing a role in some of the gaudy year-over-year growth numbers, but even accounting for that, consumer spending trends remain healthy. July numbers have been tough to gauge in recent years, as the advent of 'Christmas in July' sales connected to Amazon.com, Inc. (NASDAQ: AMZN) Prime Day has altered traditional seasonal patterns, but things still look positive for retail going forward.
The headline industrial production numbers was fairly week for July, but revisions to previous months actually made this a positive report overall. This was particularly true within manufacturing, where upward revisions to previous months helped to push growth up to 2 percent for the 2nd quarter. Together with July's gain, manufacturing growth results are starting look more in line with what survey data has been indicating about the strength in the manufacturing sector.
The real question now is whether or not this will be sustained going forward. Survey responses have increasingly indicated that tariffs are starting take hold in some of the targeted and downstream industries in the economy. In addition, the rising value of the dollar puts downward pressure on exports and domestic production, which could lead to some moderation in manufacturing going forward.
Ibrahiim Bayaan is FreightWaves' Chief Economist. He writes regularly on all aspects of the economy and provides context with original research and analytics on freight market trends. Never miss his commentary by subscribing.
Posted-In: FreightNews Econ #s Markets
View Comments and Join the Discussion!