76% Of Americans Would Skip The Final 'Game Of Thrones' Season For $1,000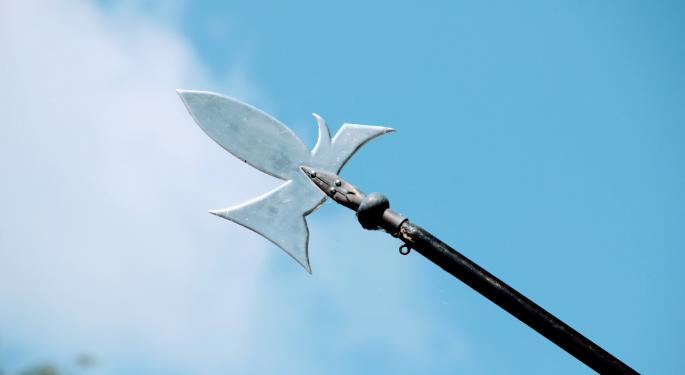 Time Warner Inc (NYSE: TWX)'s hit HBO series "Game of Thrones" is set to return for a six-episode run in 2019, but according to a new study, a majority of Americans would choose cash over upcoming season.
According to a new financial study from Acorns, 76 percent of those surveyed said that for $1,000 they would skip the eighth and final season of the Golden Globe-nominated series.
What Else Will Americans Abstain From For $1,000?
41 percent of those surveyed also said they would quit coffee for a year and 38 percent would go without internet for a week in exchange for $1,000. Interestingly, 8 percent of respondents said they would spend a week in jail for the same amount.
If given $1,000, 38 percent of respondents said they would pay down debt with the proceeds, while just 10 percent said they would invest the money in the stock market.
Who Will Americans Take Advice From?
When it comes to who respondents are mostly to take investing advice from, it is no surprise that the Oracle of Omaha Warren Buffet rates the highest at 44 percent. Oprah came in at 32 percent, while President Donald Trump received 15 percent of the vote. Hip-hop legend Jay-Z received just 4 percent, despite his latest work "4:44" inspiring a financial self-help book on the album's lyrics.
What Not To Talk About: Politics, Religion, Savings?
The grim reality is that Americans do not like talking about how much money they have in their savings. 68 percent would rather talk about their weight than mention how much money they have saved, according to Acorns. In 2017, one in four said they didn't save a penny, while 60 percent said they saved less than $99 per month. For context, the average American spends $1,100 per year on coffee.
Unbridled Optimists?
Despite the lackluster saving figures from Americans, 46 percent were still confident and hopeful about their financial future.
Related Links:
Why The 'Game Of Thrones' Leak Is a Big Deal For Fans, But Not The Stock
View Comments and Join the Discussion!
Posted-In: Donald Trump Game of Thrones HBO jay-z Oprah Warren BuffetGeneral Best of Benzinga