Spotify Is Going Public: What Does It Mean For The Music Business?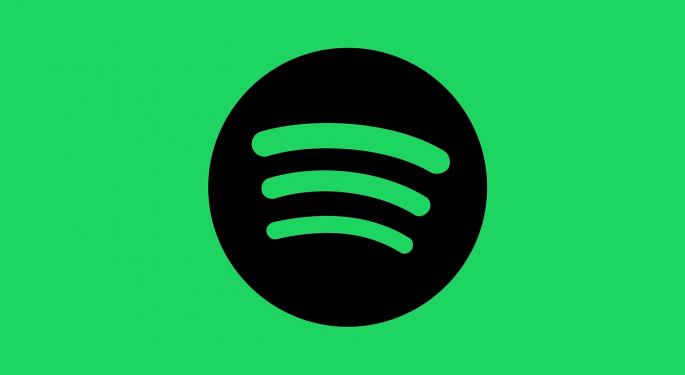 Music streaming service Spotify may soon be the first blockbuster market debut of 2018. Last week, Spotify filed the papers to take its business public, but there are still a lot of moving parts surrounding the company's turn to public trading. Here's an overview of everything investors need to know.
The Details
Spotify plans to go public by the end of March. The company is one of the largest forces of the streaming music industry, with more than 60 million paying subscribers. Spotify is reportedly valued at around $15 billion, making it more than 13 times the size of public competitor Pandora Media Inc (NYSE: P).
Spotify already has such a large base of private shareholders that it is attempting a direct listing on the NYSE. In that respect, Spotify won't technically be an IPO. Instead, its private shares and shareholders will simply transition to the public market. Spotify is the largest company to ever attempt a direct listing.
Other large private companies, including Uber and Airbnb, will be watching closely to see how well Spotify pulls off the direct listing. Direct listings may be preferable to the private shareholders of these companies because their ownership stakes will not be diluted.
A New Model
Spotify has been the single largest beneficiary of a fundamental shift in the music industry away from purchasing music via CDs or downloads and toward a streaming model. As of December, Spotify's streaming customer base dwarfed the competition, doubling the 30 million paid subscribers Apple Inc. (NASDAQ: AAPL) has, according to Statista. Other top competitors, including Deezer (6.9 million subscribers), Pandora (5.2 million subscribers) and Napster (4.5 million subscribers), are well behind.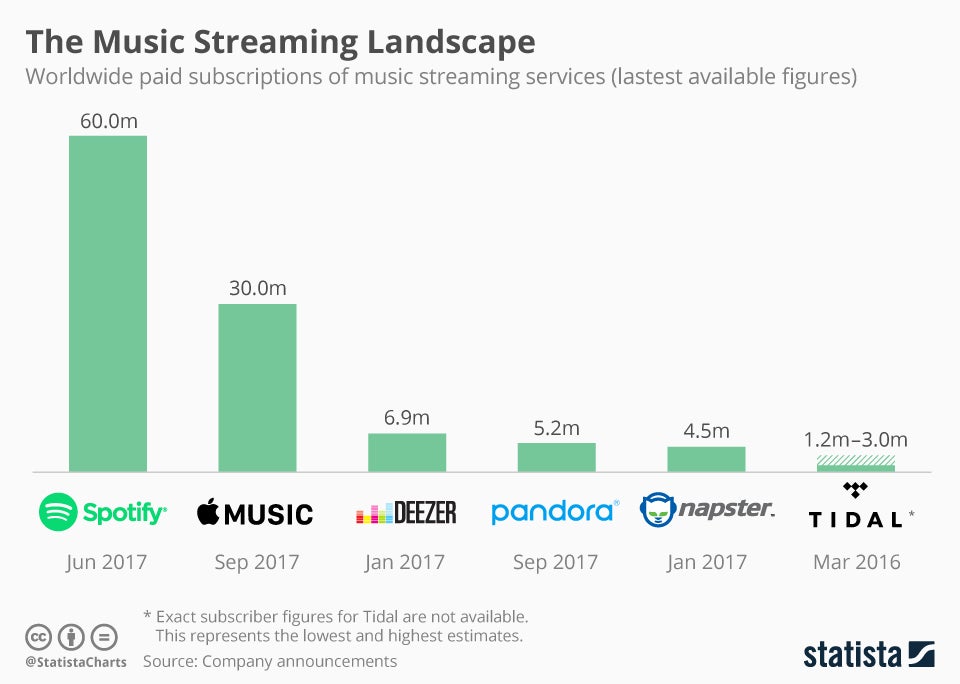 Unfortunately, the subscription music model has a long way to go to prove its viability. In 2016, Spotify reported a net loss of $581.4 million, more than double its 2015 losses.
Potential Roadblock
Unfortunately for Spotify and its potential investors, just days after the company made its NYSE filings, it was hit by a $1.6-billion lawsuit from Wixen, a company that collects music royalties on behalf of artists such as Tom Petty, Neil Young and Janis Joplin. The Guardian reports the company is asking for $150,000 per song for more than 10,000 songs.
Spotify has repeatedly dealt with royalty disputes in recent years. In 2016, Spotify paid out more than $20 million in outstanding royalty fees to the National Music Publisher's Association. Last year, Spotify paid a $43-million settlement to the estate of bassist Jaco Pastorius and two other small publishers. Spotify also has two other outstanding royalty-related lawsuits that were filed last year.
A Unique Situation
In theory, the direct listing method won't be nearly as volatile as a typical tech IPO. Recent high-profile IPOs, including Snap Inc (NYSE: SNAP), Twitter Inc (NYSE: TWTR), Alibaba Group Holding Ltd (NYSE: BABA) and Facebook, Inc. (NASDAQ: FB), all got off to bumpy starts to their public lives, at least in the first year or so. Spotify won't have to grapple with lockup expiration with a direct listing, a major source of uncertainty for most high-profile IPOs.
Related Links:
Where Can You Stream Music For Less Than $10 A Month?
Soon, Average Investors Could Lose Out On Profit To Music Streaming With Royalty Flow
View Comments and Join the Discussion!
Posted-In: direct listing IPONews Education IPOs Top Stories Tech General Best of Benzinga