Bisnow Zooms In On Detroit Development: 'It's Cooler Today To Be A Detroiter Than A New Yorker'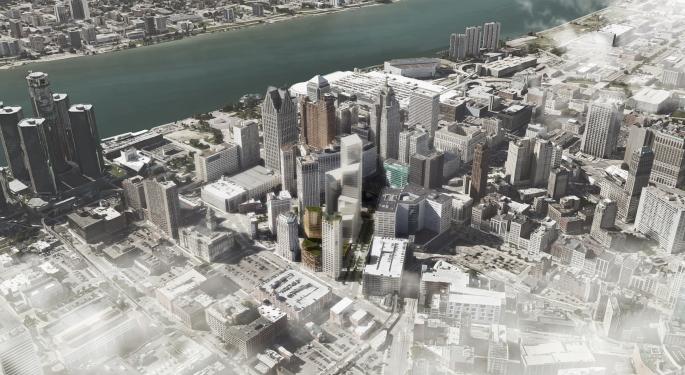 For as much investment that's been made in Detroit in recent years, the city's development remains in the early innings, real estate experts said at a Bisnow forum Thursday.
Fernando Palazuelo, the Peruvian developer who's tackling the sprawling 3.5-million-square-foot Packard Plant on the city's east side, said Detroit's reputation has turned 180 degrees in five years.
"It's cooler today to be a Detroiter than a New Yorker," Palazuelo said.
Detroit could become a global financial capital over time, said Benzinga CEO Jason Raznick, a speaker on the "Driving Development in Detroit" panel.
"We're trying to build something even bigger than what we're doing as a company, and it's because of what we see outside," he said. Benzinga moved from offices in suburban Southfield to the One Campus Martius building in downtown Detroit in 2015.
Thursday marked the first time Bisnow — a New York-based commercial real estate news and networking firm — has held a Detroit event.
RJ Wolney, the vice president of finance at Bedrock, said: "It seems odd to say, but we're more or less out of space downtown."
Bedrock announced $2.1 billion in development plans Wednesday that would add 3.2 million square feet and 2,000 parking spaces to the city's downtown, including a building that would be the city's tallest skyscraper upon completion.
Related Link: CBRE: Downtown Detroit Will See $5.4 Billion Investment Between Now And 2020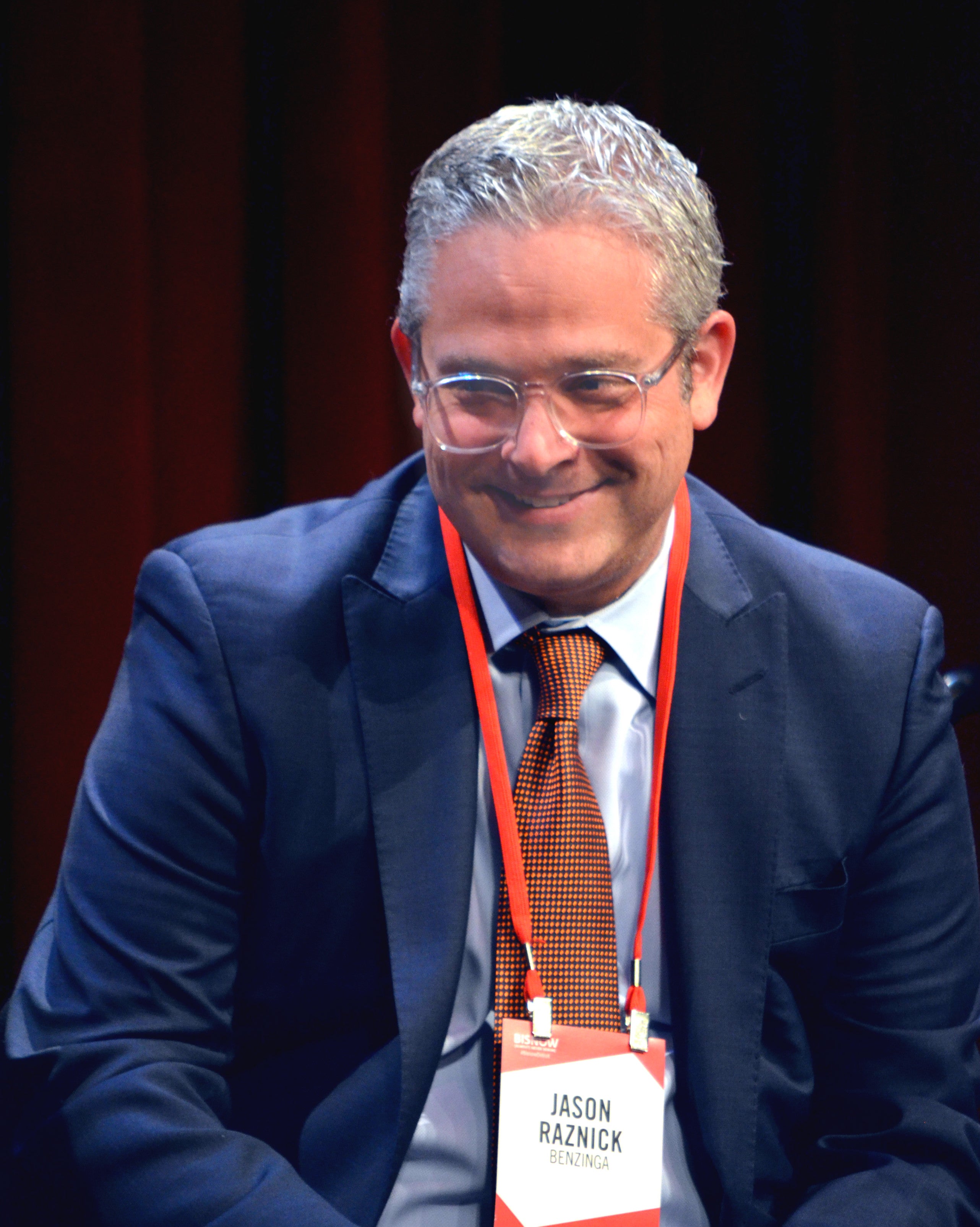 Benzinga CEO Jason Raznick at Bisnow forum at Orchestra Hall. Photo by Dustin Blitchok.
Equality In Development
While neighborhoods within "the 7.2" — the 7.2 square miles encompassing the greater downtown area — remain red-hot, Thursday's panelists said citywide investment and equality in housing are key for Detroit.
"In order for this to be sustainable … we feel the rest of the city needs to come along with it," said Dietrich Knoer, CEO of The Platform, a development group with residential projects underway in multiple neighborhoods.
The Platform will receive $17.5 million from Miami Dolphins owner and Related Companies Chairman Stephen Ross and the Ford Foundation for affordable housing, according to Crain's Detroit Business.
Bedrock's Wolney highlighted two developments the the firm is undertaking that are 20 percent affordable housing: 28 Grand in downtown's Capitol Park and City Modern in Brush Park.
Building affordable housing "is the smart thing to do," Wolney said.
The panel agreed that "authenticity" is an overused word in Detroit, but is nevertheless critical as the Motor City continues its largest construction boom since World War II.
"It's critical that Detroit stay Detroit," said John Waller, managing director and senior associate at the architecture firm Gensler's Detroit office.
"How will it evolve? That's the question."
The Amazon Factor
Andrew Gutman, president and CFO at the Southfield-based Farbman Group, said the three Amazon.com, Inc. (NASDAQ: AMZN) distribution centers under construction in Livonia, Romulus and Shelby Township "are going to disrupt retail like you wouldn't believe" by reducing shipping times in the region. David Ferszt, president of the apartment developer Village Green Management, said the company's buildings in cities such as Chicago and Minneapolis already include refrigerated storage for daytime grocery deliveries. Amazon is widely expected to ramp up its grocery delivery business after its $13.7-billion purchase of Whole Foods Market in June.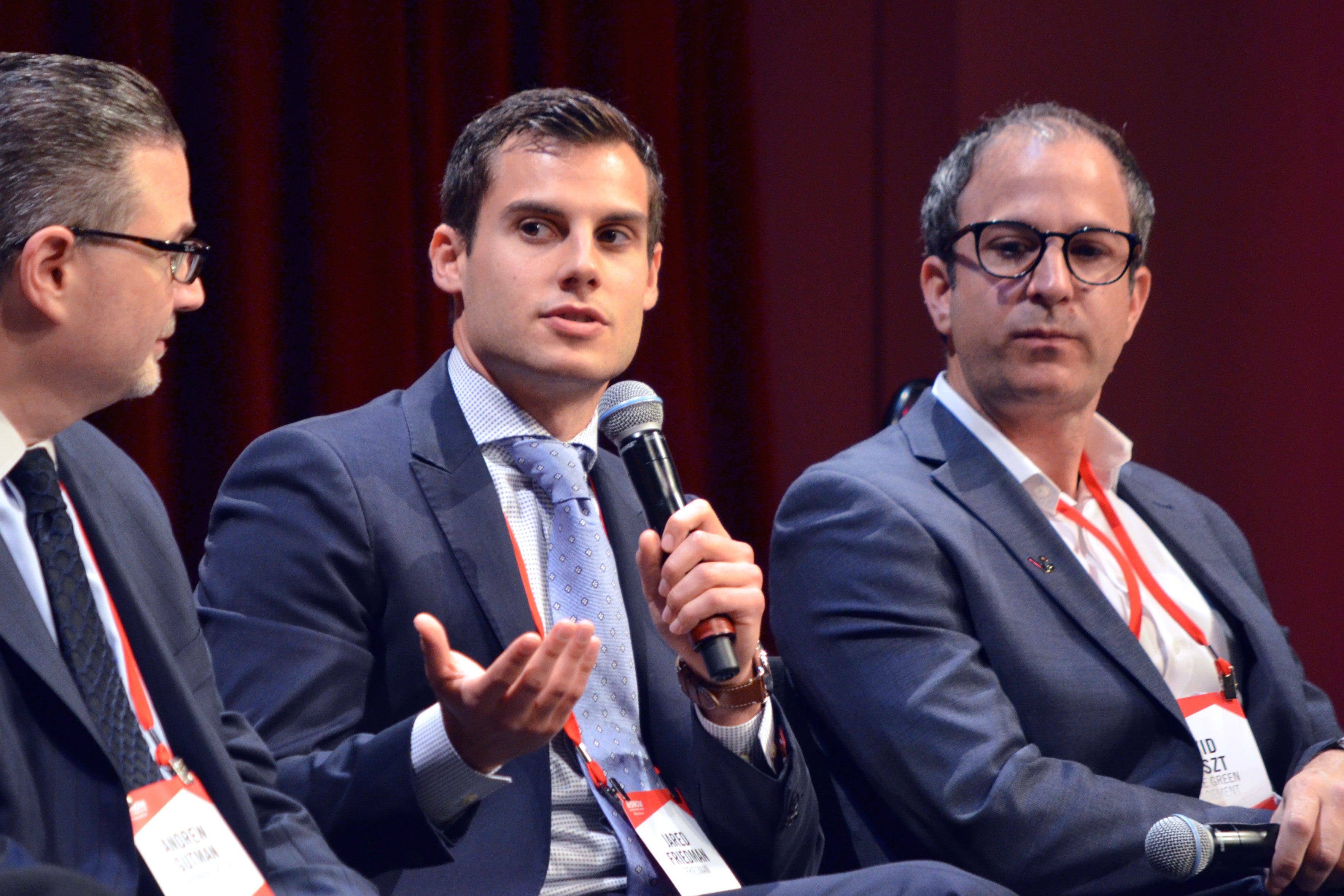 Farbman Group President and CFO Andrew Gutman, left, and Village Green Management President David Ferszt, right, listen as Jared Friedman, manager of acquisitions and opportunities at Friedman Integrated Real Estate, center, speaks during a Bisnow forum in Detroit on Thursday. Photo by Dustin Blitchok.
A panel on the real estate market in both the city and its suburbs touched on Detroit's bid for Amazon's second headquarters.
Due to the lack of comprehensive mass transit in Detroit, "there's a 7-10 percent chance they come here," said Jared Friedman, manager of acquisitions and opportunities at Farmington Hills-based Friedman Integrated Real Estate Solutions.
Earlier this month, Mayor Mike Duggan tapped Quicken Loans Chairman Dan Gilbert to lead Detroit's bid for Amazon HQ2.
"It's a long shot, but don't be surprised if Dan Gilbert pulls a rabbit out of a hat. It's wild what they're doing behind closed doors," Friedman said of the effort.
Related Link:
JPMorgan Chase's $150 Millino Detroit Investment: Repair, Revitalize, Reinvest
Main image: An aerial rendering of the Detroit skyline released by Bedrock, which announced $2.1 billion in planned development downtown this week. Courtesy photo.
View Comments and Join the Discussion!
Posted-In: Bedrock Real Estate Benzinga Bisnow Farbman GroupNews Events Economics Real Estate Best of Benzinga