Biggest Reasons Trump Detractors Don't Like Him? He's Ill-Tempered, Arrogant And Obnoxious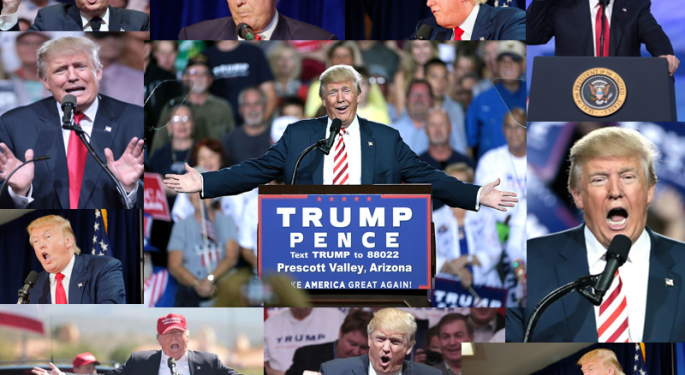 Much has been made of the recent Washington Post/ABC News poll showing President Donald Trump's approval rating hitting 36 percent, a historic 70-year low in the history of polls.
But a Gallup survey that grabbed less attention delves more deeply into what ticks off people the most: his personality.
Of the 56 percent of Americans who disapproved of his job performance, a whopping 65 percent of them cited his basic behavior. That is far more than the 14 percent for former President Barack Obama and 17 percent for former President George W. Bush at similar points in their presidencies.
Arrogant And Obnoxious Top The List
Here's how that 56 percent of disapproving folks break down the presidential personality disorders:
29 Percent: Not presidential/Bad temperament/Arrogant/Obnoxious.
10 Percent: Inexperienced/Doesn't know what he is doing.
6 Percent: Looking out for himself/Doesn't consider people's needs.
6 Percent: Use of social media/Twitter.
6 Percent: Untrustworthy.
3 Percent: Racist/Sexist.
3 Percent: Not knowledgeable.
2 Percent: Wishy-washy.
Related Link: President's 'Made In America' Week Is Already Facing A Backlash
On The Other Hand ...
Gallup also asked the 38 percent of American adults who liked Trump, 24 percent of them cited his personality. Here is how they broke it down.
9 Percent: Doesn't back down/Shows strong leadership.
7 Percent: Not part of the Washington establishment/Not a politician.
3 Percent: Transparent/Straightforward with the people.
3 Percent: Honest/Has integrity.
1 Percent: Intelligent/Smart.
1 Percent: Like his handling of the media.
Even Nixon Had Better Numbers
It shouldn't be forgotten that Trump won the presidency when the polls showed him losing to Democrat Hillary Clinton. But a Monmouth University poll showed that four in 10 Americans favor impeaching Trump, way above the number who wished the same fate for former President Richard Nixon as Watergate was unfolding.
In July 1973, just 24 percent of the public supported impeachment and 62 percent were opposed. Forty percent of Americans want Trump impeached.
Finally, in a recent Reuters/Ipsos poll, one in eight people who voted for Trump are having second thoughts.
__________
Image Credit: Collage from Gage Skidmore and Michael Vadon works, CC BY-SA 2.0, 4.0, via Wikimedia Commons
Posted-In: ABC NewsNews Futures Politics Psychology Top Stories Markets General Best of Benzinga
View Comments and Join the Discussion!