Follow The Money: 5 Summer Blockbuster Media Deals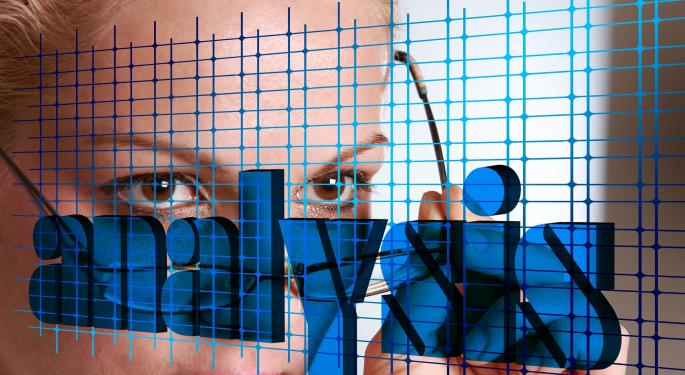 Summer is the time for huge blockbuster movies, but it's also looking to be a time for huge mergers and acquisitions in the media industry.
Since June, these five deals have been the subject of Wall Street's chatter or have seen significant progress.
1. AT&T Inc. (NYSE: T) And Time Warner Inc (NYSE: TWX)
AT&T announced in October that it will acquire Time Warner for $107.50 per share. The deal initially faced antitrust issues, but the FCC ultimately decided it has no role to play.
The deal has been approved by the European Commission, but is awaiting word from the FTC. On July 6, CNBC reported that the deal could close by early August.
Related Link: AT&T CEO Dismisses Reports Of Leadership Change Following Proposed Time Warner Merger
2. Discovery Communications Inc. (NASDAQ: DISCA) And Scripps Networks Interactive, Inc. (NASDAQ: SNI)
The two specialty television producers recently restarted merger talks that date back to 2014, according to a Wall Street Journal report.
When the merger happens, the company would house the Discovery Channel, Animal Planet, TLC, Eurosport, HGTV, the Food Network, Travel Channel, DIY Network and more. The company would be worth close to $24 billion.
On Wednesday, Bloomberg reported that Viacom, Inc. (NASDAQ: VIAB) was holding competing talks with Scripps about a takeover.
Related Link: Discovery, Scripps Merger Could Create Specialty Brand For Food, Animal Lovers
3. Liberty Interactive Corp (NASDAQ: QVCA) And HSN, Inc. (NASDAQ: HSNI)
Speculation began in October that Liberty might make a move to acquire HSN. The company already owned 38 percent of HSN.
Without an update for months, Liberty announced on July 6 that it will buy the rest of HSN for $2.6 billion. HSN shareholders will receive 1.65 shares of Series A Q+VC Group common stock for every share of HSN common stock.
Related Link: HSN Investors Eager To Cash Out After Liberty Buyout
4. Sprint Corp (NYSE: S), Comcast Corporation (NASDAQ: CMCSA) And Charter Communication, Inc. (NASDAQ: CHTR)
Sprint disappointed T-Mobile US Inc (NASDAQ: TMUS) investors late-June when it announced it was putting merger talks on hold and entering exclusive negotiations with Comcast and Charter regarding a wireless service partnership.
The move seems to be a reaction to the AT&T–Time Warner deal. Verizon Communications Inc. (NYSE: VZ) is also rumored to be seeking a media partner.
Also on the table is Comcast and Charter jointly acquiring Sprint. The exclusive talks end later this month.
Related Link: Sprint In Talks With Comcast; T-Mobile Deal Put Aside
5. Univision And Liberty Media Corporation (NASDAQ: FWONA) (NASDAQ: FWONK)
Univision's IPO, to be funded with $10 billion of debt, was recently delays, opening the door for interested potential investors to begin talks. Univision first filed to be listed under the ticker UVN in 2015, but continuously put off going public because of a weak media stock environment.
John Malone, the CEO of Liberty Media, is one such investor vying for a major stake in the company, according to a Wall Street Journal report Wednesday. The company's current owners, including several private equity firms, have long been trying to exit their positions.
Get the latest M&A updates and rumors in real-time with Benzinga Pro.
View Comments and Join the Discussion!
Posted-In: John Malone UnivisionM&A News Best of Benzinga