Is Buffett Shopping Around For A 12-Digit Acquisition?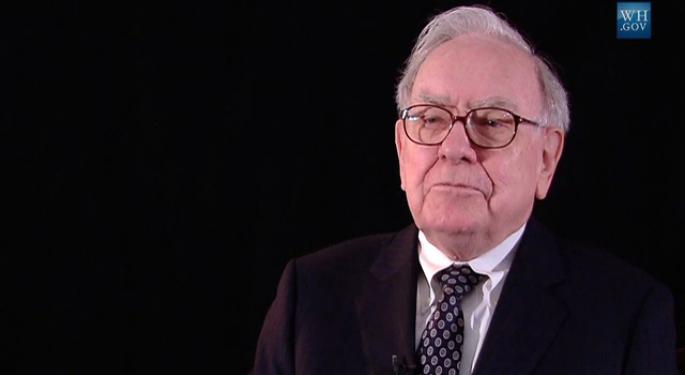 What will Warren Buffett and his Berkshire Hathaway Inc. (NYSE: BRK-A) (NYSE: BRK-B) fund do with its $86 billion cash hoard that could hit $100 billion by mid-2017? According to a Bloomberg report, the "Oracle of Omaha" could make use of the cash and shop around for a deal valued in the 12-digit range, or at least $100 billion.
The Bloomberg report acknowledged that there is no evidence that Buffett is looking to take on a $100 billion deal but this isn't stopping Wall Street from speculating.
Think Big Or Go Home?
Richard Cook, an investment manager whose fund holds shares of Berkshire, told Bloomberg that a $100 billion deal is "possible."
To date, Buffett's largest deal was his $34 billion acquisition of Burlington Northern Santa Fe in 2010. But a $100 billion deal means he can add a giant to his portfolio, such as Nike Inc (NYSE: NKE) or Costco Wholesale Corporation (NASDAQ: COST). In fact, Buffett's right hand man and vice chairman of Berkshire Charles Munger sits on Costco's board.
The Bloomberg report suggested Nike and Costco's strong competitive advantages in their respective industries are the kind of profile Buffett seeks to acquire.
Buffett has also hinted he could sell part of Berkshire's portfolio to help fund a massive deal or he could tap the debt market — as he has done to finance part of $33 billion acquisition of Precision Castparts.
But even if Buffett holds on to his rainy-day fund of $20 billion and doesn't seek outside capital, he would still have $80 billion to put to use. This might be close enough to the $100 billion mark for Buffett to prove he isn't slowing down at the tender age of 86.
But at the end of the day what matters most to Buffett is the quality of a company and the price tag associated with the deal.
"If he were given an interesting opportunity to spend $100 billion, he'd find the money," Steve Wallman, a longtime Berkshire shareholder told Bloomberg. "The more important factor is what's available."
Related Links:
What Donald Trump And Warren Buffett Have In Common
What's A Few Billion Between Friends? Jeff Bezos Closes In On 'World's Richest' Title
_______
Image Credit: By USA White House [Public domain], via Wikimedia Commons
View Comments and Join the Discussion!
Posted-In: Berkshire Bloomberg Charlie Munger Warren BuffettNews Rumors Media General Best of Benzinga