There Have Been Some Notable Cybersecurity Breaches In 2017 (And It's Only March)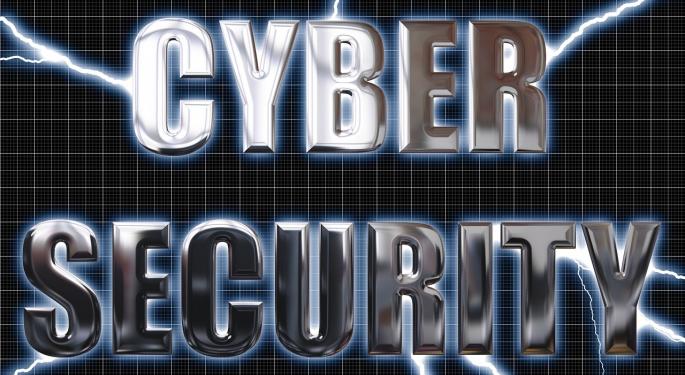 The new year breathed fresh life into the markets, as they emerged stronger following the fading of the post-presidential election rally in December last. However, the new year has not treated some companies well, as they fell victims to hacking carried out in varied degrees and on varied scales.
We are only three months into the new year and yet we have a bunch of hacking tales to recount. And with three-fourths of the year spread out before us, if hackers maintain this hyper activity levels, 2017 could go down in history as one of the most notorious years for hacking, which usually results in identity theft, data breaches, etc.
Here is the timeline of hacking events that occurred thus far in the year.
1. Stage Stores Upstaged
Stage Stores Inc (NYSE: SSI) put out a news release through Business Wire on March 2 that the SEC filing done by an entity called HMA Acquisition, Inc. apparently is a fake filing and has not received any offer or other communication from it.
2. CIA's Ignominious Snoop
Julian Assange's WikiLeaks had on March 7 published a scandalous content that exposed the complex software tools employed by the CIA to hack into the devices and applications of companies, including Apple Inc. (NASDAQ: AAPL), Microsoft Corporation (NASDAQ: MSFT), Facebook Inc (NASDAQ: FB), SAMSUNG ELECTRONIC KRW5000 (OTC: SSNLF), etc. The first part named "Year Zero" of a series of leaks code named "Vault 7" was released this month, which vividly discussed how the CIA unethically hacked into the iPhones, Samsung TVs, WhatsApp, etc.
3. Beast Mars Emma's Beauty
Emma Watson, whose recent flick Walt Disney Co (NYSE: DIS)'s "Beauty and the Beast" was recently drawn into a controversy over the leaking of her private photos online. The act, purportedly a hacking exercise, showed photos of her trying on outfits during fittings. The star is taking legal action to bring the perpetrators to book.
4. McDonald's Unsavory Moment
McDonald's Corporation (NYSE: MCD) was in the spotlight recently, not related to its food business, but due to a tweet sent out from its official account that disparaged President Donald Trump. The tweet dated March 16 said, "@realDonaldTrump You are actually a disgusting excuse of a President and we would love to have @BarackObama back, also you have tiny hands."
The company quickly moved in to clear the air by asserting that its account has been compromised. Subsequently, it deleted the tweet and said it has secured the account.
Editor's note, 11:24 a.m. ET: Saks contacted Benzinga to state, "Saks was not hacked."
5. Saks Under Scanner Over Data Breach
HUDSON'S BAY CO COM NPV (OTC: HBAYF), the owner of retailer Saks Fifth Avenue, was a victim of data breach last week after a BuzzFeed article reported e-mail addresses and phone numbers of several of Saks' customers in plain text online. Hudson Bay confirmed the data breach on March 19 but said key data such as credit card information were not exposed, while it also promised speedy resolution of the issue.
Related Links:
Study: Hackers Say Mass Surveillance Is Cybersecurity's No. 1 Threat In 2017
View Comments and Join the Discussion!
Posted-In: Business Wire BuzzFeedNews Politics Legal Tech Media General Best of Benzinga