Every Company Exposed To The CIA Cyberhacking Scandal, So Far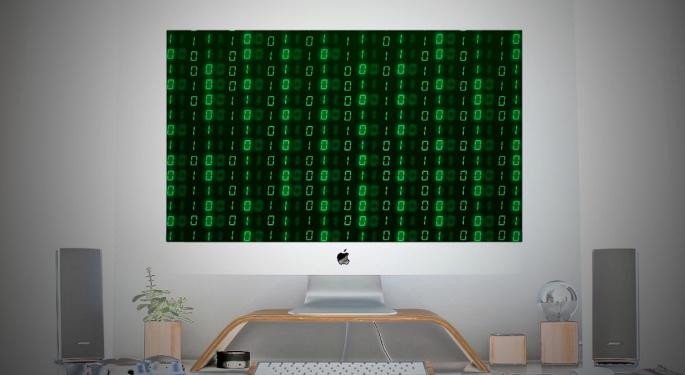 WikiLeaks is at it again, exposing the skeletons in the CIA's closet. This time around, the Julian Assange-run organization, which credits itself for publishing secret, sensitive information on matters such as war, spying and corruption, had a rich haul of information in the form of documents, which detailed software tools the CIA used to break into smartphones, computers and TVs.
Here's The Shocker...
The new series of leaks on the CIA, code named "Vault 7," was kickstarted by WikiLeaks with the release of the first full part of the series called "Year Zero." The organization said the first part comprised 8,761 documents and files from an isolated, high-security network situated inside the CIA's Center for Cyber Intelligence in Langley, Virginia.
WikiLeaks clarified that it gained access to the information from one of the United States. U.S. government hackers and contractors, among whom the archive consisting of the hacking arsenal and associated documentation have been circulated.
Spying Big Time
"The CIA lost control of the majority of its hacking arsenal including malware, viruses, trojans, weaponized 'zero day' exploits, malware remote control systems and associated documentation. This extraordinary collection, which amounts to more than several hundred million lines of code, gives its possessor the entire hacking capacity of the CIA," the WikiLeaks release said.
Drawing a parallel, WikiLeaks said CIA hackers used more code than that was used to run Facebook Inc (NASDAQ: FB).
The Corporate Victims
Specifically, the "Year Zero" dwelled on the scope and direction of CIA's covert hacking program, malware arsenal and dozens of "zero day" weaponized exploits against a wide range of U.S. and European company products, including Apple Inc. (NASDAQ: AAPL)'s iPhone, Alphabet Inc (NASDAQ: GOOG) (NASDAQ: GOOGL)'s Google Android and Microsoft Corporation (NASDAQ: MSFT)'s Windows, Facebook's WhatsApp and even SAMSUNG ELECTRONIC KRW5000 (OTC: SSNLF)'s TVs.
So, how exactly are each of these companies impacted?
Apple iPhone Under CIA's Prying Eyes
For Apple, the "Year Zero" revealed a specialized unit in the CIA's Mobile Development Branch produces malware to infest, control and exfiltrate data from iPhones and other Apple products running iOS, such as iPads. The CIA used numerous local and remote "zero days" developed by it or obtained from GCHQ, NSA, FBI or purchased from cyber arms contractors such as Baitshop.
Google's Android Not Spared
A similar unit targets Google's Android, which is used to run the majority of the world's smartphones including Samsung, HTC and Sony Corp (ADR) (NYSE: SNE). "Year Zero" showed that as of 2016, the CIA had 24 "weaponized" Android "zero days," which it had developed itself or obtained from GCHQ, NSA and cyber arms contractors.
Facebook's WhatsApp Encryption Busted
Facebook might also be at the receiving end, as the CIA used the hacking techniques, both developed in-house and acquired, to bypass the encryption of Facebook's WhatsApp, Signal, Telegram, Weibo Corp (ADR) (NASDAQ: WB)'s Weibo, Confide and Clockman. The modus operandi is this: Hack the smartphones that these applications run on and collect audio and message traffic before encryption is applied.
Microsoft Windows Users At Risk
Software giant Microsoft isn't spared either. The CIA runs a very substantial effort to infect and control Microsoft Windows users with its malware. This includes:
Multiple local and remote weaponized "zero days."
Air gap jumping viruses such as "Hammer Drill," which infects software distributed on CD/DVDs.
Infectors for removable media such as USBs.
Systems to hide data in images or in covert disk areas and to keep its malware infestations going.
Samsung's Woes Compounding
Samsung, which is smarting from its recent product misstep with its flagship Galaxy Note 7, which it was forced to pull from the market, has landed in the eye of the CIA hacking storm kicked up by WikiLeaks.
"Weeping Angel," developed by a CIA unit, infests smart TVs, transforming them into covert microphones. The technology, developed in collaboration with the U.K.'s M15/BTSS, places the target TV in a "Fake-Off" mode, so that the owner falsely believes the TV is off when it is on. In "Fake-Off" mode the TV operates as a bug, recording conversations in the room and sending them over the Internet to a covert CIA server.
Related Link: WikiLeaks: The CIA 'Weaponized' Apple, Samsung And Microsoft Products For Surveillance Purposes
Related Link: The CIA Didn't Tell Google And Apple About Backdoor Hacks Into Their Products
Posted-In: News Politics Topics Legal Events Tech Trading Ideas General Best of Benzinga
View Comments and Join the Discussion!