4 Lessons Latin American Startups Can Teach U.S. Businesses In The Trump Era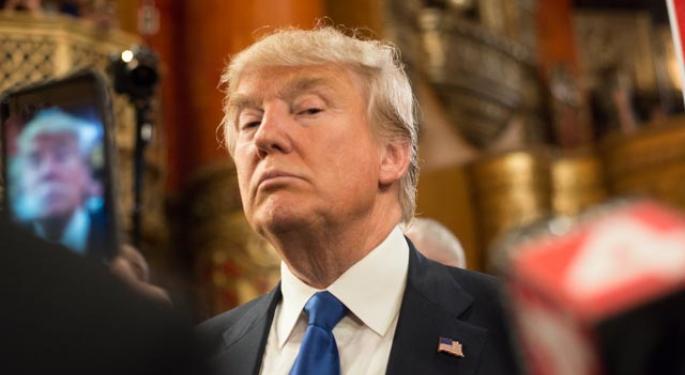 Benzinga recently spoke with IguanaFix's Matias Recchia.
The co-founder and CEO of one of the most successful startups in Latin America discussed the challenges of building a successful business in the region; of servicing large-caps like Anheuser Busch Inbev NV (ADR) (NYSE: BUD), Starbucks Corporation (NASDAQ: SBUX) and Restaurant Brands International Inc (NYSE: QSR)'s Burger King; and of getting funded by Silicon Valley heavyweights like QUALCOMM, Inc. (NASDAQ: QCOM) Ventures.
In this piece, we'll look into a few lessons that U.S. businesses could take from Latin American startups for the Donald Trump era.
Learn To Live With Uncertainty
The first lesson U.S. businesses should take from Latin American is to learn how to live with uncertainty, how to adapt.
"In Latin America, laws, currency exchange rates are constantly changing, taxes are constantly changing," Recchia said. "So, we get used to constantly adapting, to assuming no variable in our business is fixed."
"And, I believe that similarly, nowadays in the U.S., healthcare regulations will change, financial regulations will change… While on the one hand, this is very complicated; on the other hand, it generates new opportunities. So, what entrepreneurs have to learn is to be comfortable with uncertainty," he added.
Get Creative With Recruiting & Pay Practices
The second lesson the exec shared was related to inventiveness.
"With all the noise around immigration policies, you have to get creative in how you recruit and pay people," Recchia said, "which is something we're used to in Latin America. Startup is almost a bad word in the region, because people want more predictability, security and stability. So, you have to come up with ways to make the proposition exciting for the people you want to attract."
For instance, in his previous startup, Vostu (often dubbed the Zynga Inc (NASDAQ: ZNGA) of Latin America), Recchia had to open an office in the U.S. in order to access top-notch talent in business analytics.
"That was the only way to get people with PhD's from Stanford and Harvard come work for us, because they didn't want to move to Latin America," Recchia explained. "I think this related to what's going on in the United States today: businesses will not be able to bring in developers with H-1B visas, so they might have to come up with alternatives, like opening an office elsewhere [overseas] and having developers work there."
Be An Agent Of Change
It's important for entrepreneurs to understand their role as agents of change from the very beginning.
"I know this sounds a bit like a cliché," Recchia said, "but I really believe that, if you want to change things in our society, you have to remember that politics are not the only way (…) Businesses have to contribute to social mobility as well… Being committed to social mobility is, I believe, much more meaningful than just posting your political views on Facebook and Twitter."
Never Underestimate The Importance Of Cash
Warren Buffett once said, "cash is to a business as oxygen is to an individual: never thought about when it is present, the only thing in mind when it is absent."
In times of uncertainty, cash is king. Recchia pointed out that companies shouldn't assume they will constantly bring in cash. Always pay attention to your profit and loss statement.
"Take Mercadolibre Inc (NASDAQ: MELI), for example. When the stock market fell, they had enough cash in the bank to weather the storm; meanwhile, competitor DeRemate didn't, and thus ended falling in oblivion. So, the lesson is: money is not a commodity."
Note: This interview was originally conducted in Spanish. The author translated the statements, remaining faithful to the original content.
Related Links:
Trump, Sessions, Spicer And Medical Marijuana: Industry Insiders Discuss The Future Of Cannabis
Don Steinbrugge Explains Reinsurance: A Strategy That Helps Hedge Funds Remain Safe From Market Volatility
Image: Emily Elconin
View Comments and Join the Discussion!
Posted-In: Education Emerging Markets Entrepreneurship Top Stories Startups Small Business Exclusives Markets Best of Benzinga