9 Stocks That Retail Investors Loved in February
The Investor Movement Index measures overall retail investor sentiment in individual stocks. Compiled by TD Ameritrade Holding Corp (NASDAQ:AMTD) every month, the IMX also shows buying and selling sentiment as it relates to the overall market. In February the index moved over 6 for the first time, indicating retail investors were strong buyers.
NVIDIA Corporation (NASDAQ: NVDA) was one of the hottest stocks to buy in February. This coincides with the stock hitting an all-time high of $120.92 early in the month, however it has since cooled down as some Wall Street analysts have turned incrementally bearish.
Amazon.com, Inc. (NASDAQ: AMZN) attracted buyers after the company's earnings report while banks also remained a popular buy. Specifically, clients were net buyers of both JPMorgan Chase & Co. (NYSE: JPM) and Bank of America Corp (NYSE: BAC).
Investors also found a few beaten up stocks as attractive buys in February, including Chesapeake Energy Corporation (NYSE: CHK) whose stock has been under pressure amid lower natural gas prices.
See Also: Jim Cramer Thinks Investors Are 'Brainwashed' Into Thinking They Can Never Beat The Market
Teva Pharmaceutical Industries Ltd (ADR) (NYSE: TEVA), the generic drug maker which one analyst argued is "plagued with problems" was at an attractive enough level for TD Ameritrade's clients to be net buyers of the Israel-based company.
Also, troubled retailer Macy's Inc. (NYSE: M) reported a good-enough earnings report to attract more buyers than sellers to the stock.
Finally, other popular names that were bought throughout the month consist of DryShips Inc. (NASDAQ: DRYS) and Ford Motor Company (NYSE: F).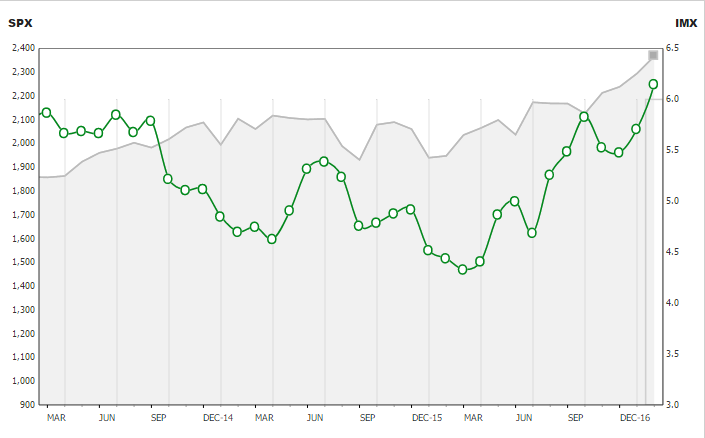 View Comments and Join the Discussion!
Posted-In: TD Ameritrade Top BuysNews