What is SoftBank's True Aim in Acquiring Sprint Nextel?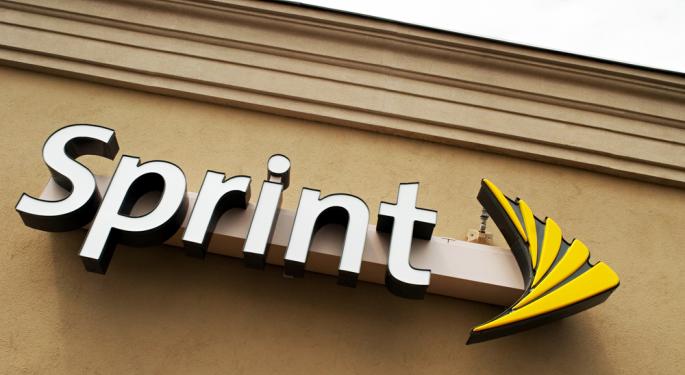 Japan's number two mobile telecommunications carrier, SoftBank (OTC: SFTBY) shook up the U.S. market yesterday after it was confirmed that the company is in talks to acquire a controlling stake in Sprint Nextel (NYSE: S).
Granted, SoftBank has limited growth prospects in its home market of Japan, but why spend so aggressively on acquisitions in the United States which is itself a mature market? An article in the Nihon Keizai Shinbun (Nikkei), Japan's leading business newspaper, suggests that SoftBank President Masayoshi Son really has his eye on the Chinese market.
How do we get to China through an acquisition of Sprint Nextel? It's all in the technology.
SoftBank is committed to the TD LTE (time division long –term evolution) standard for its 4G mobile technology. TD LTE came out of the TD SCDMA 3G standard developed by China Mobile (NYSE: CHL). The other variant of LTE, FD LTE (frequency division long-term evolution) was developed out of the 3G standard used in the United States and is already being used by Verizon (NYSE: VZ) and AT&T (NYSE: T).
China's 3G standard was only used in China but TD LTE, the 4G standard, has been adopted by companies outside of China including SoftBank, Nokia Siemens Networks—a joint venture between Nokia (NYSE: NOK) and Siemens (NYSE: SI)—Qualcomm (Nasdaq: QCOM) and ST Ericsson (Nasdaq: ERIC). Commercial TD LTE service is expected to start this year or next in China, Japan, India and Russia. Form SoftBank's perspective, creating a large customer base for TD LTE 4G services in the United States would give the company a leg up in tackling the really big mobile markets of China and India by having enough size and negotiating power to compete with the largest mobile carriers in the world.
Where does Sprint Nextel fit in? Sprint Nextel owns a controlling stake in Clearwire (Nasdaq: CLWR), which operates a 4G WiMax network with Sprint Nextel as its largest customer. According to industry sources, WiMax in the United States is being replaced by TD LTE and WiMax carriers are expected to migrate to TD LTE over the next few years. However, Sprint Nextel itself is rolling out FD LTE as its 4G technology standard. By acquiring Sprint Nextel, SoftBank gets a controlling stake in Clearwire and thereby, a significant user base for both 4G LTE standards.
Japanese press reports state that SoftBank is negotiating with major Japanese banks for a credit line of up to $23 billion, more than enough to complete the acquisition of Sprint Nextel. U.S. investors have speculated that the extra cash could be used to add the acquisition of MetroPCS (NYSE: PCS) to the mix. There has also been speculation that SoftBank's real target is T-Mobile, a division of Deutsche Telekom (OTC: DTEGY).
Neither of these seems to make much sense, given that MetroPCS is committed to the FD LTE standard and T-Mobile isn't committed to LTE at all. Instead, it might make more sense for SoftBank to either bid for the part of Clearwire that Sprint Nextel doesn't already own or, better still, to use that funding for an acquisition in either China or India.
SoftBank's Son is a man with a very long-term vision. He has spoken about a 300-year plan for his company so it would be absolutely within character for him to take a five- to ten-year view on the mobile markets of China and India. SoftBank needs to bulk up to become big enough to compete globally with Verizon, AT&T and China Mobile and the acquisition of Sprint Nextel offers the opportunity to do just that.
Investors have taken a dim view of Son's plans. SoftBank shares fell nearly 17 percent on the Tokyo Stock Exchange overnight.
Posted-In: News M&A Global Best of Benzinga
View Comments and Join the Discussion!