Women Outpace Men In Economic Advancement, And That's Good News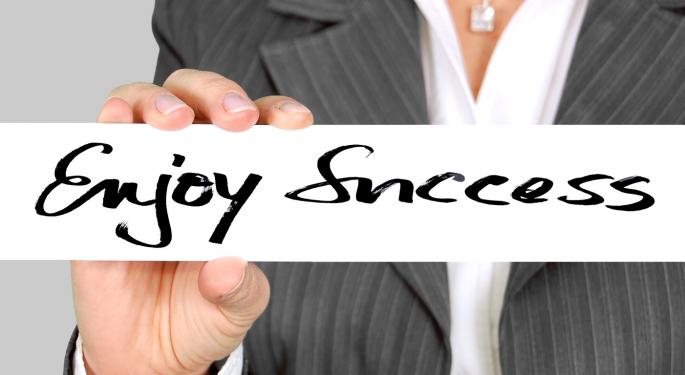 Women have gradually evolved into an economic force to be reckoned with, going by the results of a survey by the U.S. Census Bureau.
In a report titled "The Changing Economics and Demographics of Young Adulthood: 1975–2016," author Jonathan Vespa noted more young men are falling to the bottom of the income ladder while more young women are climbing up the income ladder. Additionally, more young adult women were employed in 2016 compared to 1975.
The report defines young adult population as aged between 18 and 34 years and looked at two periods — 1975 and the contemporary period, defined as data pertaining to 2012 to 2016.
Young Women Climb Up Income Ladder
As opposed to 48.3 percent of young women employed in 1975, currently 70.4 percent are employed. On the other hand, the percentage of young men in employment has slipped to 83.7 percent from 84.9 percent.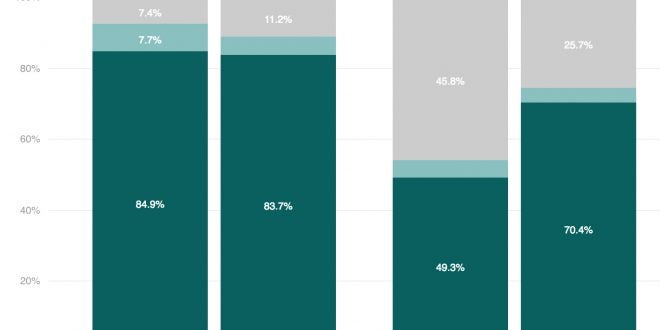 Source: Wuft.org
There has also been an change in the income earned. Young women seem to have risen up the income ladder, with 59.1 percent of the young women earning between $0 and $29,999 a year in 2016 compared to 79.6 percent in 1975.
In comparison, the percentage of young men earning the lowest category of income has increased to 41.4 percent from 25 percent in 1975.
Among young women, those earning between $30,000 and $59,999 a year increased to 28.8 percent in 2016 from 18.8 percent in 1975. For men, the percentage has declined to 35.1 percent from 49 percent.
About 3.2 percent of the young women now earn $100,000 or more a year compared to 0.2 percent in 1975. The proportion of young women earnings $60,000 to $99,999 was 9.9 percent in 2016 compared to 1.5 percent in 1975.
More women in employment and more economic power to them is all good news, given the belief among astute investors that women make better managers.
Buffett's Bet On Women
Billionaire investor Warren Buffett, while speaking on a panel moderated by Dina Habib Powell at the United States of Women Summit in 2016, said women's involvement in the economy is the key to the country's prosperity, according to an article in Forbes.
Buffett was quoted as saying, without empowering women, America would be effectively playing with one hand tied behind its back. Being true to his word, Buffett said Berkshire Hathaway Inc. (NYSE: BRK-A) (NYSE: BRK-B) then had three members on its board.
Women's Realistic Approach Helps
Kevin O'Leary of "Shark Tank" fame has more evidence of women being better business owners. A CNN Money article, quoting an interview by O'Leary, said in 2016 that 52 percent of the 32 companies in his private portfolio were run by women.
A year-end audit done by O'Leary in the second half of 2014 revealed that almost all the returns he generated came from businesses, either owned by women or run by women.
Giving the likely reason for the better showing by women, O'Leary said: "Women set goals that are achievable in business. They don't take inordinate risk and set goals that nobody can achieve. When you set goals for your employees you can achieve, that generally builds morale. It gets better results."
With the demographics showing more women moving into the employment market and doing relatively well in terms of the earnings they make, it is a definite pointer toward businesses being run in a better and realistic manner. It's time to celebrate the women power in-the-works in business.
Related Links:
Among Dow 30 CEOs, Day Without 'A Woman' Is Spot On
Meet The Woman Charged With Helping Snap Improve Its Discover Section
View Comments and Join the Discussion!
Posted-In: cnn moneyFutures Psychology Top Stories Economics Markets Media General Best of Benzinga