Meet One Woman Entrepreneur Who's Fighting For Diversity In The Cannabis Industry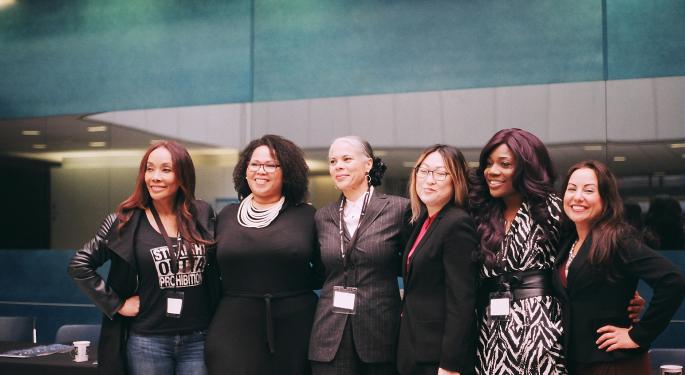 Bonita "Bo" Money was relatively well known as an actress and casting director. However, being a woman with an "ethnic" look, her career was filled with hurdles and challenges, even after her migration into the cannabis industry, which is usually received as a "progressive" industry.
While she has had some interesting legal troubles in the past, that hasn't stopped her from moving forward.
Bo is the co-founder of Women Abuv Ground, which describes itself as a "networking organization dedicated to introducing women of color to the cannabis industry." Her company, That Glass Jar, makes a cannabis-infused healing topical cream.
Benzinga sat with Bo at Viridian Capital Advisors' Cannabis Investment Series, hosted in the John Jay College of Criminal Justice in New York City.
Quotes have been edited for clarity.
Benzinga: Let's start with Women Abuv Ground. Please tell us about this organization.
Bonita Money: Women Abuv Ground is the only organization that empowers and creates resources and mentoring for people of color and women.
I really feel that we are the most under-represented segments in the cannabis industry, so it's very important for us to create platforms for people of color to be able to transition into the cannabis industry.
In this line, education is very key, so this is what we really do: we try to educate people in that you don't have to touch the plant to be in the industry. There are so many ancillary parts of the industry. However, there's a lack of knowledge.
In addition, we want to make people understand that the war on drugs basically targeted people of color, that people color paid the price, especially black and Latino men. Now, you have executives making billions of dollars off cannabis, so I believe it's important to include minorities in this equation.
BZ: Why do you think the cannabis industry has more women executives than most other industries?
BM: Well, for starters, women get things done. As as mothers, daughters, grandmothers, sisters, wives, partners - women make decisions at home regarding how we medicate and how we heal.
So ultimately, that changes the way that cannabis is viewed. That stigma is kind of taken away.
In addition, you've got professional women, who aren't stoners and come from other professions, who are now advocating for the cannabis plant, because they know it heals. This helps change the face of cannabis.
BZ: Let's move on to That Glass Jar. We tried it and loved it.
BM: Shortly after I got into the industry, which was a couple years ago, my friend Princess Inge Hazebroek, who's a reality TV star in the Netherlands, contracted the MRSA bacteria (a staph infection that is drug resistant, and on occasions, deadly) after she had a surgery.
After 54 days of conventional treatment in the hospital, where they pumped her up with all types antibiotics, she was not getting better, so doctors wanted to amputate the area. Nonetheless, she really couldn't wrap her mind around truly doing that.
Since she's really into holistic healing, she started researching and saw that cannabis could possibly work with MRSA, as the bacterium is not resistant to the terpenes in cannabis.
I started researching the issue and found that there were specific organic extracts, like oregano oil, that could work alongside the cannabis terpenes, so I made an oil and a cream and took them to Princess Inge. Within six days it had killed the bacteria.
BZ: What do doctors say about That Glass Jar?
BM: Several doctors have said they were impressed. However, we can't make any medical claims.
All we know from the people that have used it for different ailments like psoriasis, eczema, burns, and even unhealed wounds in cancer patients, is that, within approximately a week, wounds start to heal and close up.
More From Benzinga:
How Cannabis And Hyperbarics Connect: Alternative Therapies And Collective Policing
Green Flower Media CEO Explains Why Cannabis Education Is Key To Improving People's Lives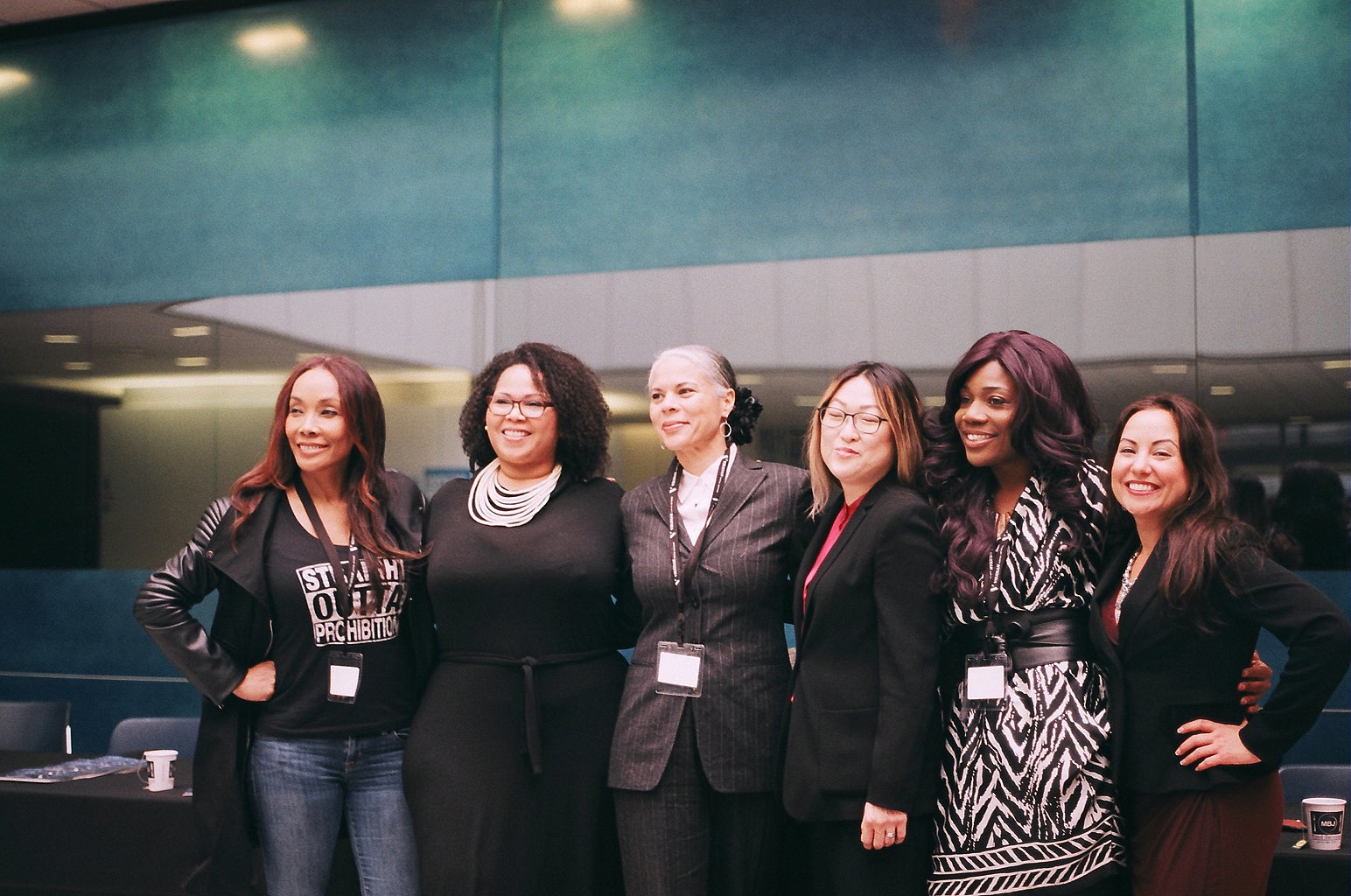 Bonita, far left. Photo by Javier Hasse.
View Comments and Join the Discussion!
Posted-In: Cannabis Education Entrepreneurship Health Care Startups Exclusives Interview General Best of Benzinga